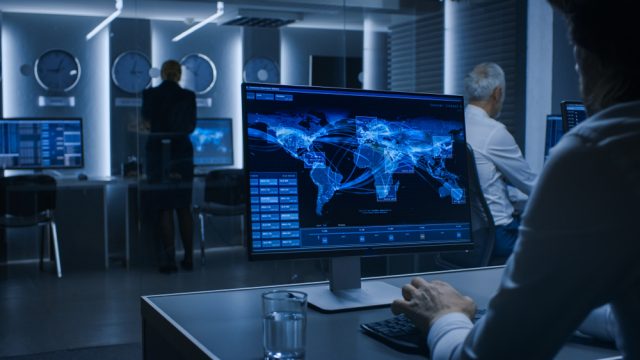 Many companies have adopted cloud technologies quickly to facilitate remote workforces and customer connections due to the widespread shift towards working from home in 2020. Despite the need to move to the cloud, it is possible that some critical IT planning was overlooked. It is possible that a long-term plan regarding data governance, the method of securely managing and using enterprise systems data, was not put into place when moving to cloud.
Companies may have not considered data governance a top priority during the pandemics early days. Data governance is now a key part of cloud optimization as companies review their cloud strategies. This is especially true given the rapid pace at which data creation has increased. Rapidly acceleratedSince 2020. If not controlled, data sprawl can lead to a staggering amount unorganized data that leaves your IT environment in chaos.
This opportunity offers true digital transformation and improvement for organizations looking to move more workloads into the cloud or consolidate their IT environments in preparation to a merger or acquisition. Here are five key ways companies can optimize IT environments to ensure long-term success.
Plan to Introduce Governance
Data governance is essential for maintaining control of your data. Many organizations have not yet invested in good governance. While companies may invest in tools that improve discovery and compliance, governing data management is often not a priority. It is easy for problems related to governing data to spiral out of control. This can lead to increased costs and negative employee experiences as they try to find the right data.
This can be addressed by creating a plan to introduce a governance model and training internal IT teams to handle the governance work. Make sure they are familiar with the technology tools available to them, and the reporting required to make decisions about what data to keep and how to manage access to it. This will help you curb instances of sprawl.
Clean House of Unnecessary Data
Moving data from one location to another, either between cloud tenants or on-prem, is always an opportunity to clean up. This is a great opportunity to review what you have, and to get rid of data that you don't need, if your company is moving workloads to the cloud.
Data that is subject to compliance rules will be considered when deciding what data can be deleted. However, there might still be data you could archive or purge. Take a look at Microsoft Teams and its channels to determine what data should be kept. You might find a better way of structuring Teams, channels, document libraries, and SharePoint. If you have to keep a lot of data for compliance reasons, it doesn't mean that all users should have access to it. Only make it available for those who are required.
Hire a Lead
It is possible to hire someone who can manage the governance. Hire a data governance leader who reports directly to the CTO or CIO of the company. Let them determine the reporting and methodology for technology resource allocation. Also, measure the associated costs.
Governance is not about technology. It's about the people. ProactiveResponsible leaders can enforce the use of technology. Your governance lead will need the support of company leadership to implement change and ensure that issues are not only identified, but also addressed.
You don't need to hire a new governance champion. A third-party tech solution might be enough to monitor your systems and provide insights that will help you make better decisions. Your governance champion must allow you to access data whenever you need it. Your data could become outdated if it isn't possible to access it.
Create a Roadmap
It can be difficult to establish data governance best practices. It often takes time. To help your company move forward, you might consider creating a governance roadmap. This will allow your company to address smaller objectives and also map out strategic projects to drive reporting, governance, and other practices. A roadmap can also help you to plan how to evaluate new cloud and technology solutions against governance guidelines.
Flexibility is key to your governance plan. It will affect how your organization approaches technology solutions and data management. Because your goals are to improve efficiency, cost management, employee satisfaction, and overall effectiveness.
Don't Stop
Once your house is in order, you should not abandon your governance processes. Governance is not about fixing a problem. It is about ongoing maintenance to ensure that your company has control over data creation, management, and access. Regularly assessing your data can help ensure that only the most relevant, accurate and relevant data is kept.
While companies may not have considered a long-term strategy for governance when they rush to adopt the cloud, it's never too late. Companies must take advantage of the chance to implement effective governance practices, given the volume of data they generate. Your organization will be able to leverage technology more efficiently, improve productivity and manage costs better, and maximize its IT resources.
Photo Credit: Gorodenkoff/Shutterstock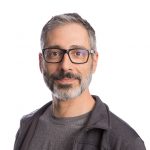 Frank Suglia serves as vice president of technical sales. BitTitanHe works closely with partners to drive new and recurring revenue. His expertise includes SaaS, digital marketing, performance optimization, enterprise solution delivery and technology sales and delivery methods, as well as user interface design.