After reflecting for a few weeks on the United Nations Global Climate Meeting, better known as COP26 I have to admit that I was left with mixed feelings about its outcomes.
As a Climate and Oceans Campaigner, I see the importance of the Senegal, Africa Climate and Oceans Campaigner. Results of COP26Communities around the world were handed a death sentence by these people. Instead of protecting our futures, political leaders and industrial lobbyists used all their power to keep dirty business going.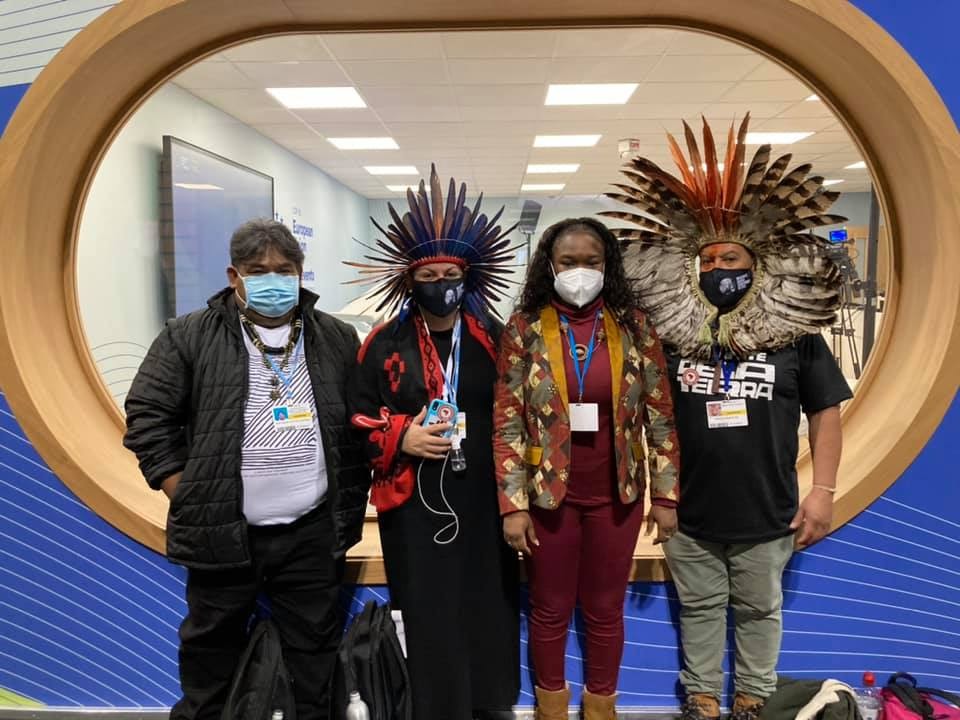 Disappointment
Despite many pledges and appeals for solidarity from rich nations, declaring that they would do more to reduce emissions, mitigate climate change, adapt, and finance loss and damage,In the endThey failed to:
Take the necessary steps to keep us below 1.5C global temperature goals
To support the most vulnerable countries, provide the promised $100 billion in solidarity climate finance
Commit dedicated funding to Loss and Damage for communities already struggling to deal with the effects of climate change
Worse, they left open a window for trading and carbon market offsets that further commodify nature and threatens the livelihoods of frontline Indigenous communities. 
Carbon trading is one of many so-called nature-based solutionsClimate crisis was heavily promoted at COP26 by big polluters as the solution to net zero emissions by 2050. It was a pleasant surprise for the Global North, but it is not without its difficulties. Global South faces a negative cost. 
How fair is that? How can communities affected have confidence in multilateral spaces such as COPs if they are set-up to leave the most impacted people, communities, and Indigenous People behind; without any real power to influence negotiations meaningfully? Instead, they are left with a lack trust and lack of solidarity. 
How long will it take for those same profit-driven polluting corporations and politicians to recognize the consequences of destroying natural ecologies? How long will this take before all hope for Indigenous communities is lost to protect their ancestral lands and harmoniously co-exist with nature?
Global North countries must recognize their long history of exploiting natural resources in a way that is abusive and supported by a failing capitalist system. Global South countries should also be accountable for putting people at the centre of the political agenda. They must refuse to be open to carbon market offsets and unsustainable abuse business. 
It's time for a paradigm shift in this fight. This climate crisis must not be ignored, no matter where you are located. Each region must accept responsibility for this climate crisis and the stakes they have.
People Power
The brightest light at COP26 was the people's power, which shone brighter than ever.
We saw Indigenous peoples around the world, Youth climate leadersActivists from Kenya and Togo, Fiji and Papua New Guinea, Indonesia and Brazil, Senegal, Peru and Marshall Islands, Russia, and many other countries confronted leaders with their stories and struggles to achieve climate, economic, racial and societal justice.
I felt goosebumps as I marched to George Square in solidarity with Fridays For Future climate activists representing the countries most affected the climate crisis.
I was inspired by the International Indigenous Climate Action forum leaders sharing their ancestral land struggles. I was amazed at how resilient they were to preserve nature and continue building on their ecological knowledge. These 5% of global population are the most active in the fight for biodiversity restoration and nature conservation, climate justice, and yet they suffer from disproportionately. High levels of land-insecurity, poverty, marginalization and other forms oppression. These Indigenous representatives and grassroot movements lit a fire under the cold COP political space. ​​
No matter where we are from, we must start fighting for the environment and justice, while keeping humanity and humanity at the center of our fight to end the climate crisis.
COP26's failures are a signal that we need to RESIST more, STAND together stronger, and FIGHT harder for climate justice to make COP27 in Egypt one that finally puts people and the planet at the center of the global political agenda and humanity's concerns. 
Awa Traore, Climate and Oceans Campaigner for Greenpeace Africa, is Awa Traore