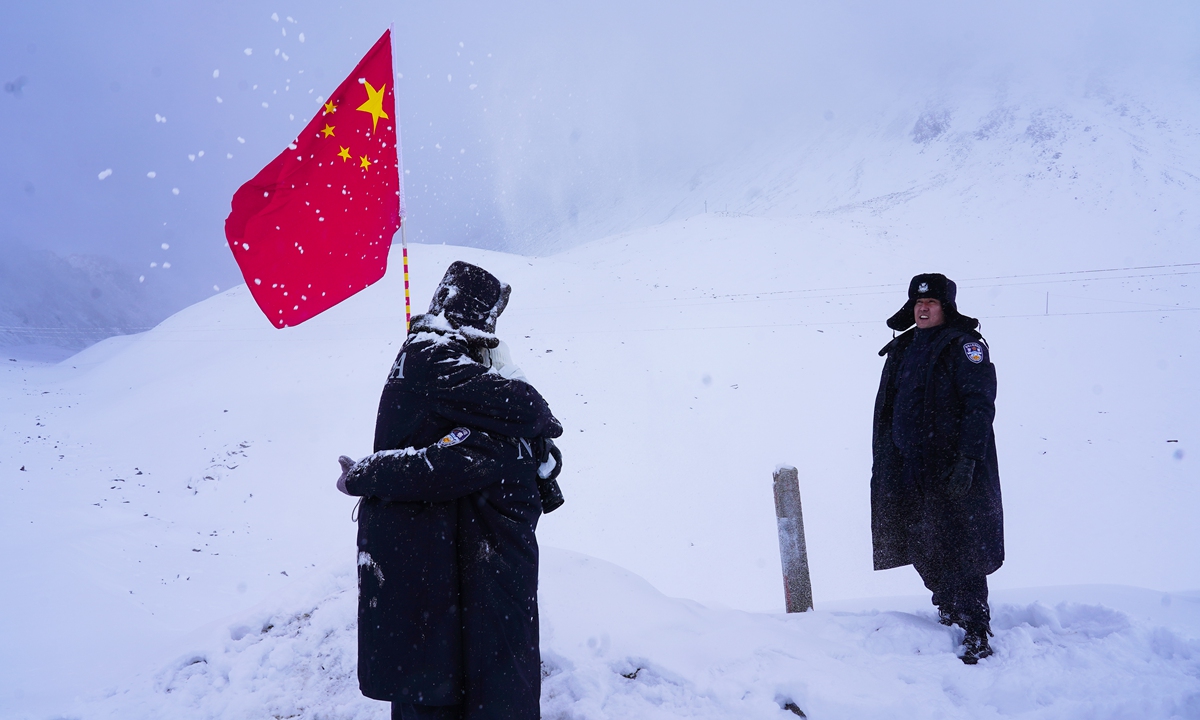 Pan Lulu, a border police officer, hugs his girlfriend after proposing during his patrol at Xinjiang Uygur Autonomous Region's elevation of more than 4,000m. Photo: Pang Yue/GT
China has more than 22,000 kilometers of land borders. A quarter of this border is in the Xinjiang Uygur Autonomous Region. There, thousands of border guards set up camp and patrol harsh environments in remote areas.
There are many unique functions at the border police stations located in the mountains of Xinjiang. Border defenders patrol the vast territory with the herdsmen who protect it, build an anti-smuggling or infiltration network with their trekking routes and create an important defense line for national safety along the border.
Global Times reporters visited the Aksu Border Management Detachment Depot, Aksu prefecture, to patrol the border with the garrison police. 
The station can guard up to 50 km of the border. 
Temperatures could drop to -18 C in Aksu during the New Year. 
On weekdays, the station is responsible for maintaining public order and combating terrorism, managing residents and herdsmen in border areas, as well as joint defense actions with local residents in border regions of over 2,000 km.
More than half of the people in the police station come from the eastern and central provinces of China.
A garrison police officer said that they arrived in the country with great enthusiasm to protect the border. The country's natural and working conditions can be harsh and dangerous. They won't be able to go home anytime soon but they don't regret protecting the country.
Global Times reporters witnessed the proposal of a policeman to his girlfriend during a patrol at Bedel Pass, which is at an altitude greater than 4,000m.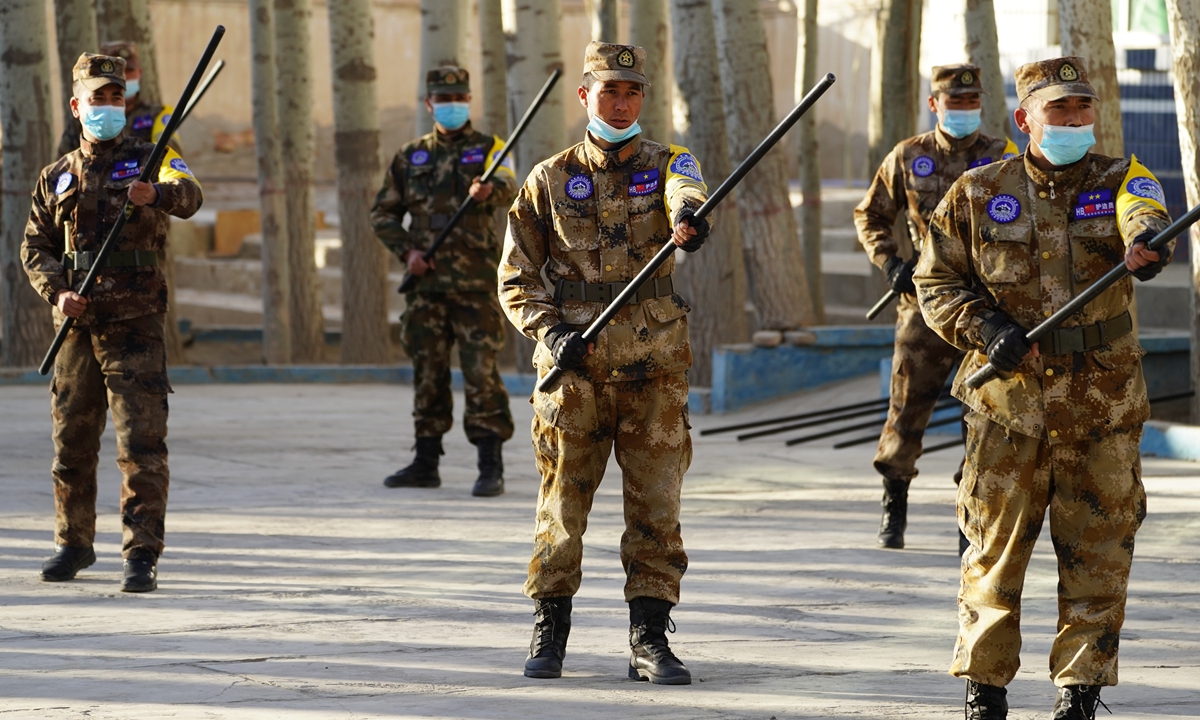 Officers participate in routine practices. Photo by Fan Wei/GT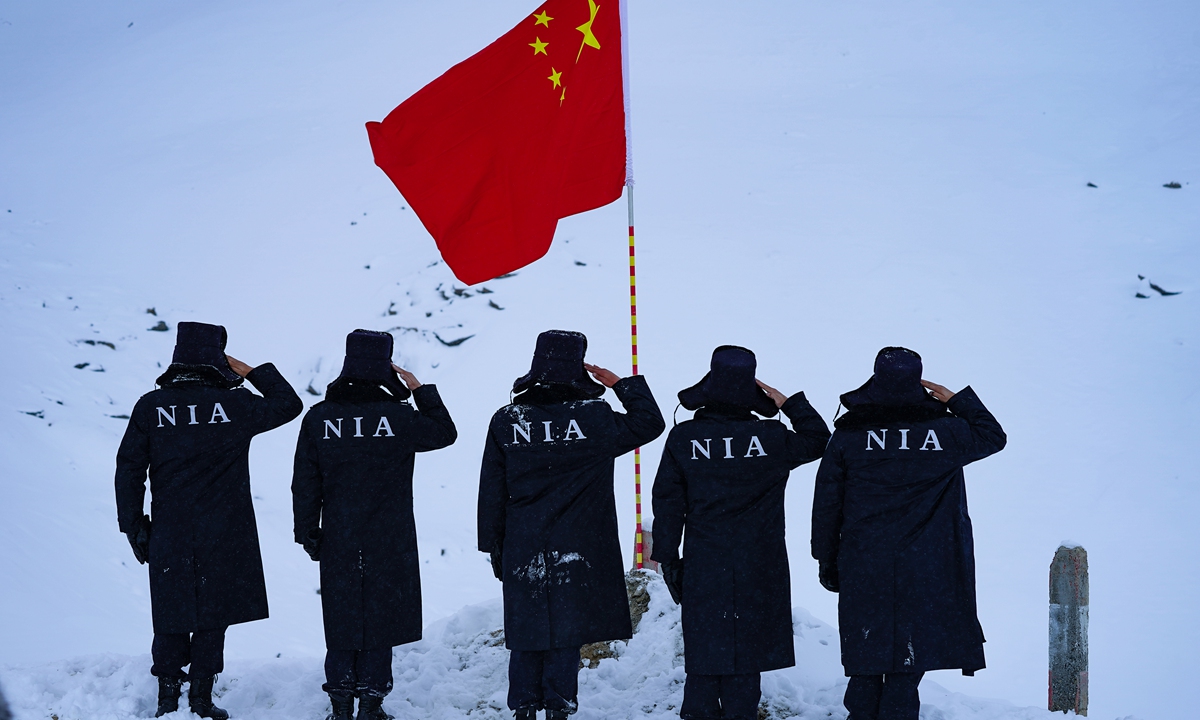 Border guard officers swear allegiance to China's national flag Photo: Pang Yue/GT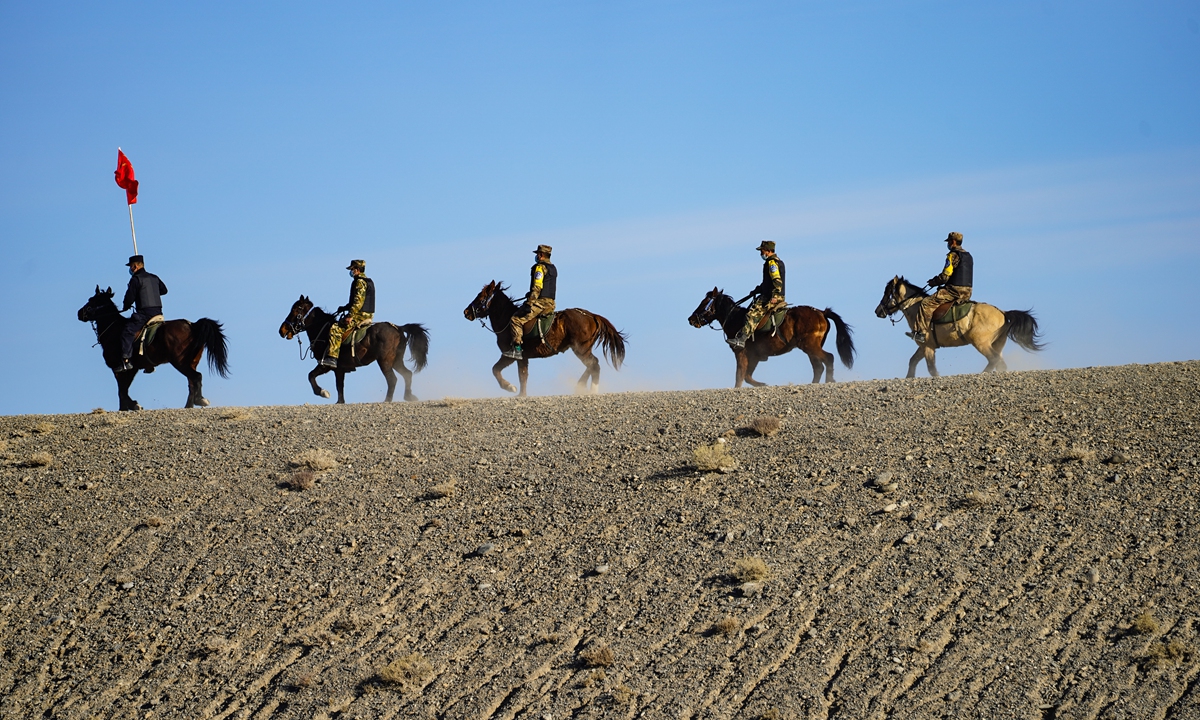 Five officers patrolling on horseback in harsh terrain with five horses. Photo: Pang Yue/GT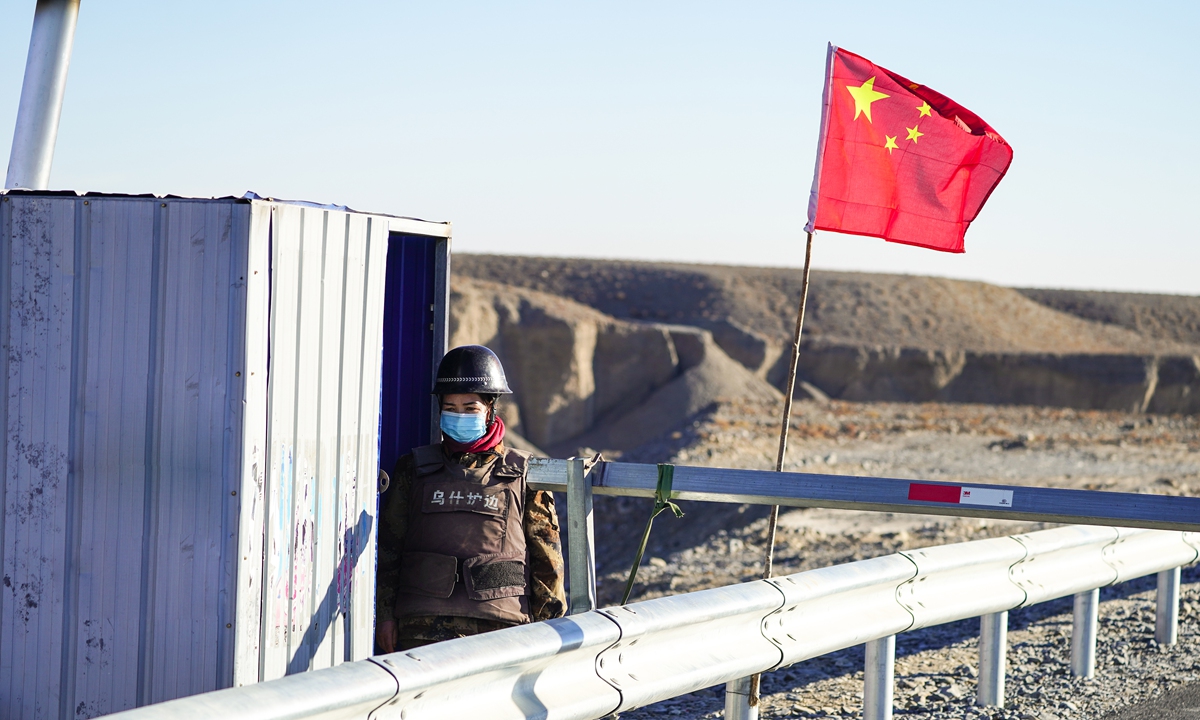 To deter illegal border crossings, a female border guard stands firm at the gate. Photo: Pang Yue/GT