Cornish volunteers are helping to tackle the UK's food waste problem. They rescue abandoned crops and deliver them to food banks. This is a revival of the ancient practice known as "gleaning".
Gleaning Cornwall Network delivered nearly 50,000 tonnes of produce to local community kitchens, women's refuges, homeless shelters, and food banks last year.
Holly Whitelaw, founder, of Gleaning Cornwall told Sky News: Let's stop wasting all our waste.
"All food is carbon-based. And the entire process of growing it: moving the seeds, planting them, and producing fertilisers – all that is greenhouse gas. We need to make use of it, rather than waste it." she stated.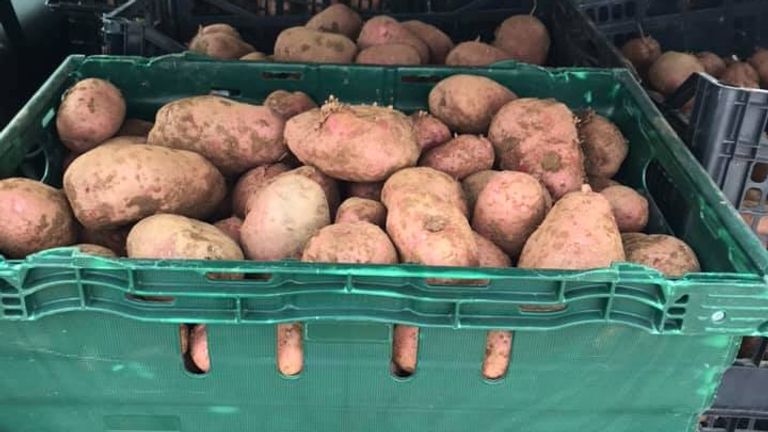 ClimateCast subscribers can sign up Spotify, Apple PodcastsOr Spreaker
A third of all food in the world is wasted, and methane is released from rotting food. Climate-heating gas.
She said that it was important to "start making steps towards more sustainability in our food system overall" and to address the climate and biodiversity crises.
Before the end of the 18th century, the poor could glean the harvest leftovers from harvest before a court case was decided in favor of private property rights.
According to WRAP, 1.6 Million tonnes (32%) of all food harvested in Britain are wasted before it leaves farm. Approximately five million people are living in food poverty.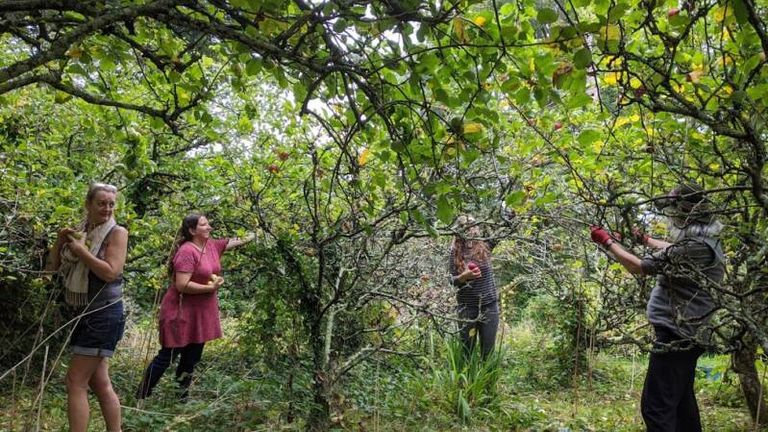 Sheffield University research has shown that 13% people in Cornwall are struggling to get food.
Whitelaw stated that the size of vegetables and fruit is "usually the problem". His team has taken in potatoes too large to be crisps or cauliflowers, and they were rejected by supermarkets because they couldn't fit six people into a crate.
They also collect a lot of vegetables, such as courgettes or beetroots, that keep on growing after farmers have fulfilled their orders but couldn't afford them to pick.
Whitelaw began collecting vegetables from her car in February 2021, after receiving funding from the National Lottery.
The project currently uses several lorries, coordinates almost 150 volunteers and has a few lorries. But more farmers are needed in order to meet demand.
The Daily Climate Show airs Monday through Friday at 8.30pm on Sky News, the Sky News app on YouTube and Twitter.
The show explores how global climate change is affecting our landscapes and highlights possible solutions.