Scientists have warned that the melting of Mount Everest's highest glacier, which took 2,000 years to form, has occurred in only 25 years.
According to Nature, the South Col Glacier's Ice (SCG), has shrunk 80x faster than it was formed, according a new report.
The University of Maine in the US conducted research that found that around 55m (180ft), of ice was lost.
Scientists now say that ice that took decades for to accumulate could rapidly melt – amid concerns that the rest could disappear within the next 25 year.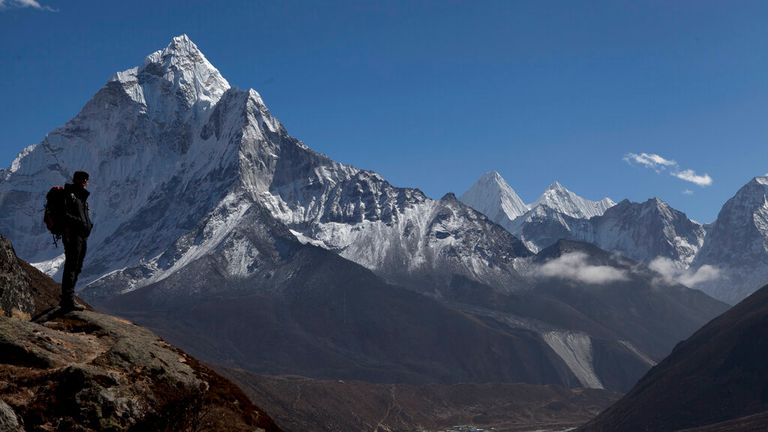 According to the report, "Thinking could occur in 25-years, more than 80 times faster that it took for ice to form at the surface of SCG."
"Estimated contemporary thinning rates…indicate several decades of accumulation may be lost on an annual basis now that glacier ice has been exposed."
Although melting glaciers have been extensively studied, little is known about the highest points of the planet, including SCG at 8,020m (26.312ft).
The report stated that Mount Everest, despite its iconic status, remains a mystery at its highest elevation in terms of weather, climate, and glacier health.
In 2019, scientists set out on a quest to find answers with the National Geographic and Rolex Perpetual Planet Everest Expeditions.
They set out to conduct the most thorough scientific investigation of Mount Everest's Nepalese side, which lies at the border of Nepal and China.
National Geographic's expedition leader, Paul Mayewski, stated that it was the "most complete scientific experiment ever performed on the south side Everest."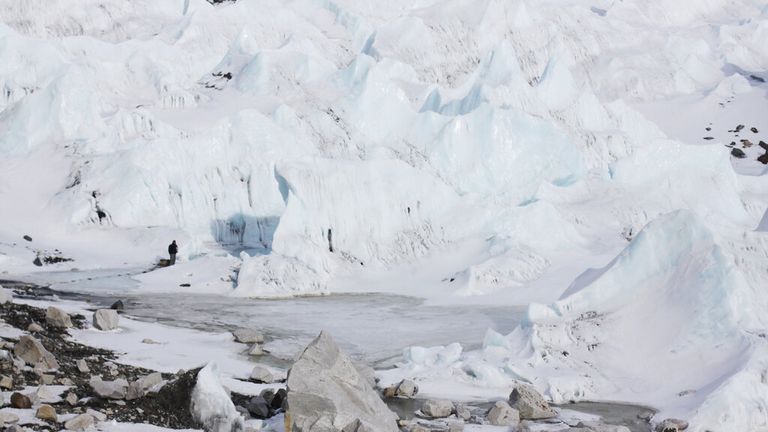 The research involved extracting an ice core at the SCG at a height of more than 1,000m (3200ft), which was the highest ever recorded.
Radiocarbon dating indicated that the ice at its surface was approximately 2,000 year old. This indicates that any ice buildup over the past two millennias had ebbed.
The core contained layers from annual ice growth that were compared to tree rings. These layers helped the team to draw their conclusions.
The melting of ice began in the mid-1800s. It increased in the 1950s, and then slowed down most dramatically in 2000.
The research showed that Asia was experiencing "large-scale warming," with the greatest impacts on the Tibetan Plateau, northern Himalayas, and the Himalayas between the years 2001 and 2020.
The "changing environment" is likely to have driven "considerable thinning" since the 1950s with an acceleration by 2019.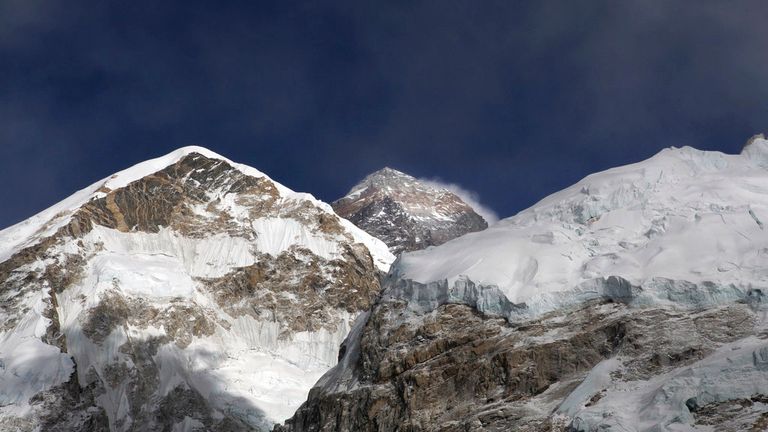 The report also stated: "Climate forecasts for the Himalaya all point to continued warming and continued mass loss from glaciers."
SCG has "demonstrated even that the Earth's roof is impacted by global warming," it said.
Mr Mayewski described these findings as a "real wakeup call" to the fact that climate change has an impact on the most remote parts of the globe.
He warned that "now, we have the evidence" that even the highest glacier of the highest mountain in the globe is losing its ice.