DAVIE FL / ACCESSWIRE April 6, 2022Davie Academy professionals are on a mission: to create an interactive learning environment that fosters social development and improves language skills. They promote curiosity in children by giving them the chance to learn through discovery.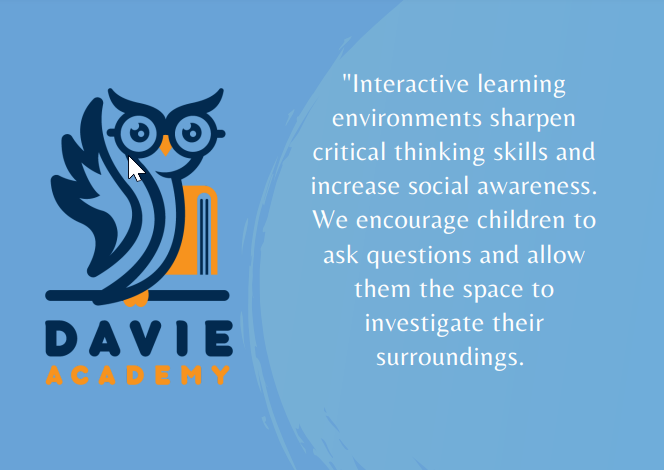 "Interactive learning environments improve critical thinking skills and increase social awareness. We encourage children's curiosity and give them the opportunity to explore their surroundings. Children learn best from first-hand experiences by collaborating with teachers and students.
Davie Academy teachers claim that children feel more confident when they can interact with other students. While cooperative learning environments encourage children's engagement with educational material, they also emphasize the importance of building healthy relationships.
"We want children excited about learning. We strive to create an environment that is warm and welcoming so that students feel safe enough to express their feelings at school. Our curriculum is primarily focused on science and math, but we also encourage children to ask questions and share their thoughts with others.
Davie Academy invites anyone interested to arrange an in-person tour. Visit their official site for more information and to see the entry requirements.https://davieacademy.com
About Davie Academy
Davie Academy is a highly rated preschool and education center that is passionate about helping students achieve their full potential. Their inquiry-based approach encourages curiosity and exploration, which allows students to play an important role in their education. Students are given the tools they need to grow and develop by creating a supportive learning environment.
Contact Information
Davie Academy
Email: director@davieacademy.com
SOURCE: Davie Academy
Accesswire.com:
https://www.accesswire.com/696405/The-Professionals-of-Davie-Academy-Are-Fostering-An-Interactive-Learning-Environment-To-Help-Guide-Students-To-Become-Independent-and-Creative-Learners