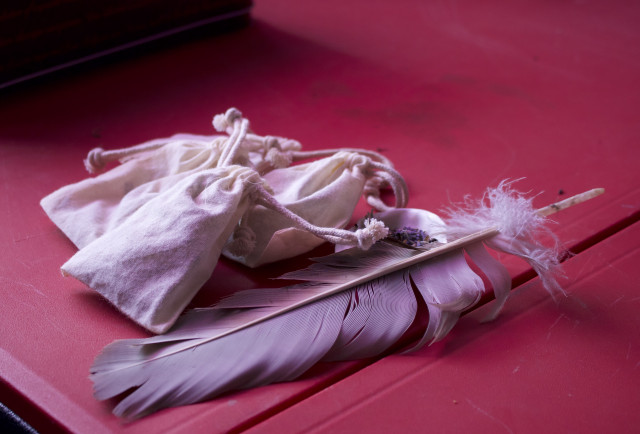 Photo: Kristen Holliday
At the Stuart Wood shelter, medicine bags are assembled and given out.
Click here to see our gallery
Out of the Cold, the agency responsible for the new shelter space and the Canadian Mental Health Association, is providing Indigenous-focused programming and supports to those looking for warm beds at the former Stuart Wood elementary School.
According to the 2021 Point in Time, approximately 50% of Kamloops' homeless are Indigenous.
Dina Lambright, Out of the Cold's executive director who is also Metis, said offering Indigenous programming — including bringing in drummers and elders — is the non-profit's primary focus at Stuart Wood, something that helps provide a safe space and a "lifeline" for shelter guests.
"That is a shift in how people feel while they're here. They see a friend, they see a like-minded person, they see someone from maybe their band, their culture, their reserve, and it's safe," she said.
"If someone throws you a lifeline, how do you feel? You feel kind of alive. So you're touching into a bit of those emotions."
The cold weather shelter is open until the end of March, with Out of the Cold responsible for arranging services and around-the-clock staffing on weekends — from 8 a.m. Saturday until 8 a.m. Monday.
Lambright stated that they have an elder on-site every day of the weekend. Programming includes talking circles and medicine bag making and helping people into recovery.
"We have two drummers coming in, and they are Secwepemc people, lovely people, and they'll be here on site. They're just here to hang out. We've got talking sticks, and they bring their drums, and we've got lots of medicine for burning. We usually cleanse the place at least once a day," Lambright said.
Out of the Cold also offers homemade Indigenous food. Lambright said Sunday's menu included salmon sandwiches for lunch, and spaghetti with a beef and bison sauce for dinner.
She stated that Stuart Wood employs just over a dozen people, all of whom are trained in Indigenous history, from pre-colonial contact to the issue missing and murdered Indigenous women.
"I'm an instructor for Aboriginal history at a local college, and I'm also Metis, I understand that stereotyping lens of how we treat Indigenous people. And so it's a passion of mine to ensure that we don't do that in this place," Lambright said.
"[Staff]Understanding the ramifications residential schools has on your life. …We're dealing with [survivor's] children, and their children's children."
Lambright said the Stuart Wood shelter has been overall successful so far, despite the challenges of setting up a comfortable space in an empty gymnasium — including installing essentials like internet — and late-December's plunging temperatures, which froze pipes on the external washroom and shower building.
She stated that they began operating a mat program from the shelter when temperatures dropped to -21 C at nights, so no one would ever be turned away.
Lambright said that this created an additional challenge as staff began to care for clients with high-needs who were not able to stay in one of the 20 beds in the gymnasium.
Lambright stated that staff ensure that the facility is safe and comfortable. The main area houses guests. It has a TV with a DVD collection. Many guests decorated their bedroom pods using Christmas lights and photos from family and friends.
"One thing I think that the community forgets is homeless people have family too. Siblings, children, moms, aunts, uncles, friends, pets. And those things mean a lot to people that are homeless," Lambright said.
The facility offers laundry facilities, food and hygiene items, and offices for staff from Out of the Cold as well as rooms that can hold blankets, food, and other essentials.
Lambright said it's been a "good fit" working with CMHA, despite differences in weekday and weekend programming.
She said each agency has their own policies and procedures for how they deliver services, and they have had to work to understand each other's differences, but ultimately their goal is the same — to ensure a comfortable, kind and safe space for those who need shelter.
"We're trying to keep same-same, but still kind of carving out our own niche too, so guests know that we're here and they can access Indigenous services on the weekends that's safe and barrier free."
Lambright stated that Out of the Cold will be moving to a new home after the Stuart Wood shelter was closed at the end of March.
She said she would love to operate year-round out of a space on the North Shore, near a main street but "off the beaten path."
"Any kind of church basement, garage, anybody that's got space," Lambright said.
"We've been fairly successful in our proposal writing and support. …We are not going anywhere, and we are now in a position to negotiate spaces and we have a really solid infrastructure."
Lambright said ultimately, it's important to extend kindness to those who are living with mental health issues, addiction or homelessness.
"I had somebody say the other day, 'I never though that I would end up here.' It's never your life goal to be homeless," Lambright said.
"This kid, he had a job, working, not homeless. Two months later, he is homeless. You know, it's not what anybody chooses in life. So I think that that kindness lens really has to shine a little brighter on people that are our sons and daughters."
Environment Canada reports that the arctic air which brought frigid temperatures to Thompson-Okanagan has passed. Flurries are expected to arrive in the first week 2022, but it will be slightly warmer.
Gary Dickinson, meteorologist, stated that the arctic, which has been around since before Christmas, and caused the mercury drop as low as 21 C in the Interior has moved northwards.
"There's still lingering cold air, it's still below seasonal temperatures for highs and lows, but the really cold, frigid arctic air has moved north," Dickinson said.
Dickinson announced Monday that a system of weather will be moving through Interior.
"That will bring snow to the Kamloops area, and the Okanagan as well," he said.
Two centimetres of snow are possible throughout the Interior. Daytime highs can reach -3C in Kamloops, Kelowna, and Penticton.
Vernon is forecast to be slightly cooler, with a daytime high at -6 C.
Flurries are expected to continue through Tuesday, Dickinson stated. Penticton, Vernon, Kelowna, and Vernon will experience highs of -6.
"We're going to see a break between systems on Wednesday, we're looking at a mix of sun and clouds for both the Okanagan and the Kamloops areas," Dickinson said.
The Wednesday daytime highs will be around -6 C in Vernon, Kelowna, and Penticton. The mercury will reach -11 C in Kamloops.
Overnight Wednesday, a second system will enter the Interior.
"There's another storm that's going to be coming in starting Wednesday night and carrying into Thursday. So it looks like we're going to have snow developing Wednesday night and then continuing into Thursday and Thursday night. And then that weather system exits the region on Thursday night," Dickinson said.
He said there's expected to be a 40 per cent chance of flurries on Friday morning.
Overnight lows will be between -8 and -14 C throughout the week.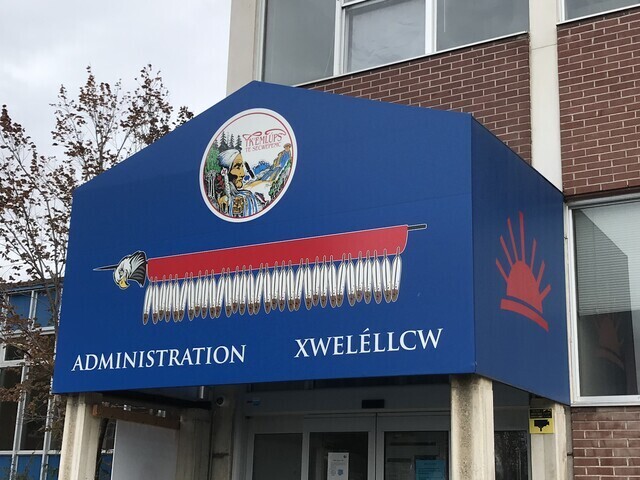 Photo: Castanet Staff
Tk'emlups te Secwepemc chief, councillors and staff will start the new year working remotely due to the spread of the Omicron variant, according to a statement from the band.
TteS announced Sunday that services will resume as normal on Monday, January 4. However, the band office advised the community not to visit the office until further notice.
The band stated that in-person appointments could be considered on a case to case basis.
"It is our hope these proactive measures will lessen the chance of creating a super-spreader event within the TteS offices," the band said.
The band said it recommends all TteS members "remain vigilant" due to the rapid spread of the new variant, encouraging the community to receive vaccine doses as they become eligible.
"The vaccine remains the best protection against having the worst outcome when someone comes down with COVID-19," the statement said.

The Cineplex theatre in Aberdeen Mall will be closed for a while after a pipe burst into the building on Saturday evening.
Alanna Mounsey claimed that she was at Cineplex Cinemas Aberdeen Mall on January 1st, waiting in line to purchase snacks before heading to the Spider-Man: No Way Home 9:35 p.m. screening when water started falling from the ceiling.
"We were still in line for popcorn, we were going to be a little late for our show, and we heard a little bit of a pop, and then water started. We looked over, like, 'Okay, is that normal?'"
Mounsey stated that water began to run from the ceiling between the main lobby area and the theatre entrance doors.
"It was just coming down. And probably because the cold air meets the warm water, there was steam as well," Mounsey said.
She said that the fire alarm went off, and that employees helped everyone evacuate the building.
"They shut everything down, and made sure everybody walked to the back of the theatre to walk out the back doors," Mounsey said, adding she received a refund right away for the movie she had missed.
"The staff were great, and really helpful to everybody that was there."
Castanet reached Cineplex to get their opinion, but they did not respond in time for publication.
Sunday morning, a sign was posted at the entrance of the theatre stating that the theatre would not reopen until further notice due to pipe issues.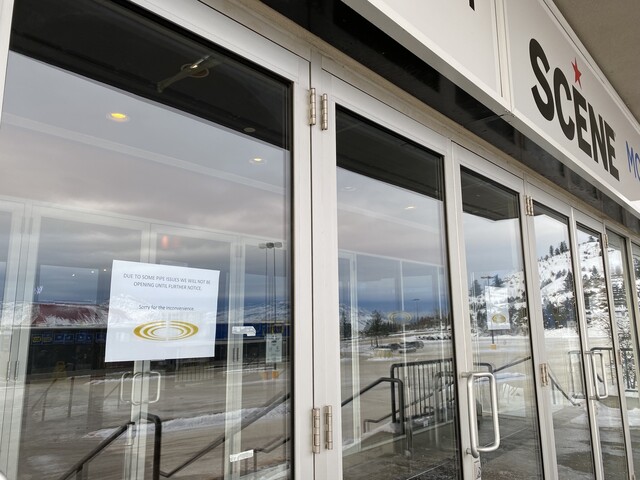 Photo: Kristen Holliday
After Saturday's pipe burst, the Cineplex theatre in Aberdeen Mall will remain closed for a while.
Castanet revisits the top stories from an exciting 2021. Today, we will be looking back at the Education Story of Year: a February dress code incident that occurred at a Kamloops highschool that caused headlines across Canada as well as overseas.
Students at Norkam secondary School I walked out on Feb. 24, a day after Karis Wilson, a 17-year-old 12th grader, was sent home after showing up to school in a dress deemed "distracting."
Wilson told Castanet she was sent home after being told her outfit — a black dress on top of a white turtleneck — was inappropriate for school. Her dad posted a complaint on social media about the situation. It went viral.
"I am speechless," Wilson told Castanet at the walkout.
"It overwhelms me to see how many amazing women are here supporting me."
In the days after Wilson was sent home, thanks to her dad's post on TikTok, the story of the Norkam dress flap was told around the world — making headlines across Canada and in the U.S. and the U.K.
School District 73 had to rewrite its dress code rules following the incident. praisedBy those in the know, as a step in a right direction.
The new dress code bans all things that threaten safety or inclusiveness, as well any illegal or profane. The rules don't mention necklines or skirt length.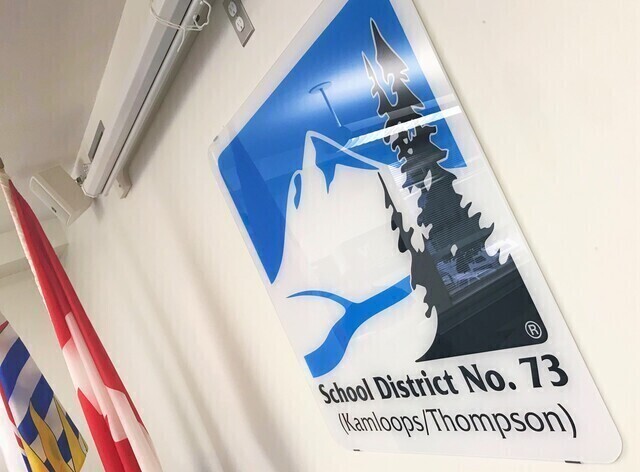 Photo: Castanet Staff
School District 73 updated the list of students permitted to return to school on Jan. 4, to include children of all necessary workers.
The district announced Thursday its plan for a Phased returnTo class
Previously, students with exceptional learning needs and/or specialized learning support would be returning on January 4, while all other students would return on January 10.
Friday's release was made by the district. UpdateThis list now includes children of police, first responders and vulnerable population service providers, critical infrastructure service provider providers, food and agricultural service providers, and those who work with transportation, infrastructure, manufacturing and sanitation.
Editors at Castanet News in British Columbia have chosen Chief Rosanne Casimir of the Tk'emlups te Secwépemc First Nation as Person of the year in 2021. Casimir was featured nationally, locally, and globally numerous times throughout the year. It all began in May with the announcement that 215 bodies were found at the Kamloops Indian Residential School.
Kukpi7 Casimir was the leader of the 215 children who were never found. Canada watched as she criticised the Prime Minister for not being there on the first National Day of Truth and Reconciliation.
"When we imagined welcoming Prime Minister Trudeau to our community, it was envisioned that it would be an opportunity for him to interact with a wide array of survivors, intergenerational survivors, and many different First Nations as part of September the 30th, the first national day of Truth and Reconciliation," Casimir said during Trudeau's visit to Kamloops on Oct. 18.
"Two letters of invitation were sent to his office to participate in our event.
"Instead, in the middle of truth telling, cultural grounding and sharing that unfolded as part of the commemoration of the very first National Day of Truth and Reconciliation… Prime Minister Justin Trudeau was on vacation in Tofino. The shock, anger and sorrow and disbelief was palpable in our community and it rippled throughout the world, to say the least."
The role of Tk'emlups Chief was previously a very important, but low-profile role. However, Kukpi7 Casimir is now a well-known face in both local and national media.
Casimir stated that she never imagined spending so much time in public eye during her nine years as a council member.
"The most surprising thing about my time in a spotlight would be the fact that I never thought I'd be spending this much time in the spotlight, especially not for unmarked graves," she told Castanet Kamloops.
"It was completely the opposite of what I could ever possibly [have] imagined."
She is still getting used the idea of being recognized at the grocery shop.
"That is a new thing. It is a very new thing for me to be out in the general public and to be recognized," Casimir said, adding that she wants to use her stature to positively impact the community.
"For that kind of recognition, it's about educating. It's about extending that friendly hand of support and condolence."
Casimir will join the 13 Indigenous representatives of Canada who will travel to the Vatican next Year to meet Pope Francis and discuss reconciliation between the Catholic Churches.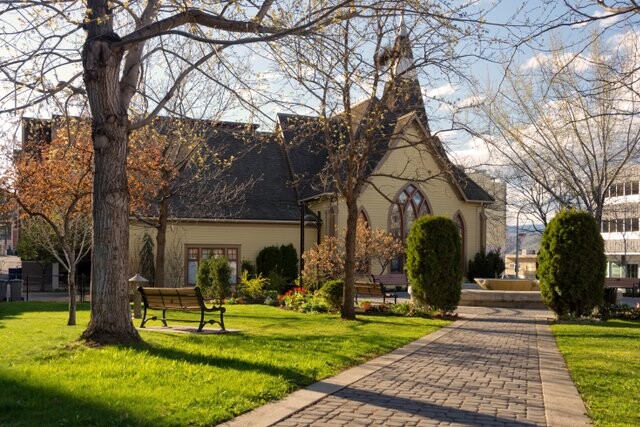 Photo: City Of Kamloops
St. Andrew's Square
The City of Kamloops is officially taking over operations for heritage building St. Andrew's on the Square.
A city statement released Thursday said that it will assume responsibility for the operation of the 135-year-old church from Jan. 1, replacing the Kamloops Heritage Society.
"In November 2021, the Kamloops Heritage Society (KHS) made the difficult decision to decline the operational contract for St. Andrew's on the Square," the city said.
"St. Andrew's was built in 1887 and is a highly valued community heritage resource. The KHS was instrumental in saving the church and leading its restoration in 1995 and has operated the building since then."
The society took care of the heritage site for 26 years before COVID-19 pandemic-related restrictions caused an ongoing decline in booking revenues — which pay for building operations, upkeep and a staff member.
In an earlier interview, Sheila Park, KHS board of directors president, said the decision to transition responsibility for the building was "one of the hardest decisions I've ever made."
"We could not, in all consciousness, hire someone and continue to pay their salary based on the rentals that we have right now with the limitations based on COVID," Park said.
"Our rental income just dropped off totally."
Barb Berger is the city's recreation and social development manager and cultural manager. She said in a statement that she is truly thankful for KHS's dedication and care.
"The building is a valuable resource and we intend to keep that way. Berger stated that they are sensitive to the building's history and will continue to work towards preserving its story."
According to the city's website, the KHS will continue to advocate and educate on heritage issues in the city.
The city stated that it will honor all bookings made through Kamloops Heritage Society.
According to the city, new bookings won't be available until mid-February, once the city has confirmed operating processes.
Once the facility is ready for booking, information can be found on the City of Kamloops' Website.
Castanet revisits the top stories from an exciting 2021. Today's Politics Story of the Years is Justin Trudeau's trip to the Tk'emlups te Secwepemc after hundreds of graves unmarked were found near the Kamloops Indian Residential school.
Justin Trudeau, Prime Minster, arrived in Kamloops on October 20th. This was his first trip to the community since May's announcement by Tk'emlups-te Secwepemc about the discovery and marking of hundreds of unmarked graves.
After Trudeau had apologized to Kukpi7 Rosanne to Casimir for declining invitations to the nation's first National Day for Truth and Reconciliation, Trudeau visited Tofino on Oct. 18. Trudeau instead chose to visit Tofino and his family.
TteS Kukpi7 Rosanne Cassimir had strong words to Trudeau during a press conference after his arrival in the community. He said that his visit was "bittersweet."
"The shock, anger and sorrow and disbelief was palpable in our community, and it rippled throughout the world," Casimir said.
Casimir stated that she accepted Trudeau's apology, but stressed that actions speak louder than words.
"Prime Minister Trudeau – Your office just won an election. Now is a good time to make a commitment to the long road ahead to bring about healing, peace, and restitution for all Indian residential schools victims," she said.
Trudeau stated that he regrets the decision he made to travel to Tofino rather than accept Casimir's invitation to the community.
He promised concrete actions and said he would work with TteS, other Indigenous communities, on reconciliation.
"We will continue to work together on important issues, whether it's the healing centre this community has been working on for a long time, or an elders' lodge, or designation of historic sites, or working together to make sure we're finding answers," Trudeau said.
He said the government would also move forward to invest in a museum in order to commemorate and support the Tk'emlups te Secwepemc language and culture.
"These are all actions that we remain committed to," Trudeau said.
Trudeau was challenged by other Indigenous leaders who were present at the event to make his words into action.
RoseAnne Archibald, national chief of Canada's Assembly of First Nations, called on Trudeau to take action on reconciliation.
"The Canadian government, for the last 150 years or more, has spent billions of dollars trying to destroy our communities. They created these institutions of genocide, they have stolen our lands, they have taken resources without proper compensation — and that has to stop," Archibald said.
"I let the prime minister know that there is a healing path forward. I want him to walk that healing path with us."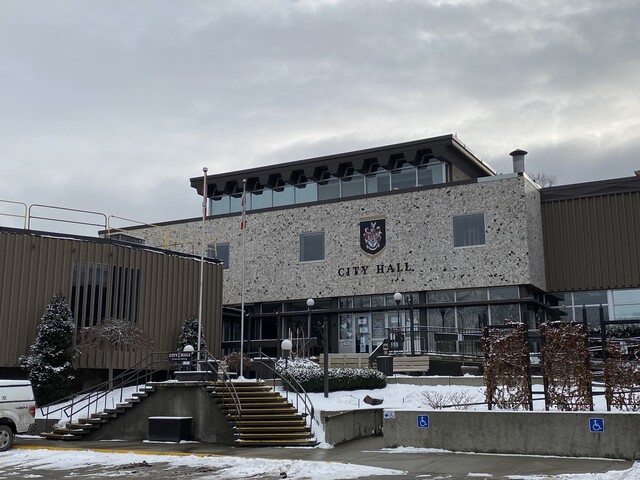 Photo: Castanet Staff
According to the City, Kamloops approximately 96% of city employees are currently vaccinated against COVID-19.
Staff had to declare their vaccination status by Dec. 15, as per the city's vaccine policy, which was AnnouncementIn November, early.
Colleen Quigley, the city's human resources director, said in an email to Castanet Kamloops the total number of city staff can fluctuate depending on the season, but there are currently 750 employees.
Of that total, Quigley said 96 per cent — about 720 people — are vaccinated. According to Quigley, the remaining four per cent — about 30 people — are required to undergo regular rapid testing for COVID-19.
According to the policy, employees who are not vaccinated will need to take regular tests and complete an online educational program on the safety and efficacy COVID-19 vaccinations.
In a November interview, David Trawin, the city's Chief Administrative Officer, said the city was looking at getting its own safety staff trained to administer rapid tests, but in the meantime, the city would be using a nurse to complete testing for unvaccinated employees.
Trawin said the personnel cost for the nurse was a "minor" charge and will come out of the city's wellness and safety budget, and the rapid tests were secured free of charge from the provincial government.
"[It] basically still allows us to make sure that we have a safe work environment while we basically allow people to make a choice, their choice, on whether they want to test or not based upon their strong beliefs," Trawin said.
According to the city's policy, all employees hired after Oct. 31 must be fully vaccinated.
More Kamloops News