Environment Canada predicts that snow will persist Wednesday and Wednesday night, but will recede by Thursday morning.
WEATHER ALERT
ENVIRONMENT CANADA
*************************
Weather advisory in effect for
Innisfil – New Tecumseth – Angus
Orangeville – Grand Valley, Southern Dufferin County
Shelburne – Mansfield – Northern Dufferin County
Winter weather travel advisory in force
Multi-day snowfall event tonight to Thursday morning
Hazards:
Total snowfall accumulations between 10-20 cm by Thursday morning
Heavy snow causes reduced visibility
Timing:
Tonight through Thursday morning
Discussion:
Freezing rain or freezing drizzle tonight will be mixed with snow, and it will turn to all snow by Wednesday morning. The possibility exists that snow mixed with rain could be seen in areas near Georgian Bay. Snow is expected Wednesday and Wednesday night to continue, with a tapering effect by Thursday morning. There is still uncertainty about the track of low pressure and the total snowfall amounts. This could also impact the possibility for additional snowfall Thursday.
Winter driving conditions can be dangerous for motorists. Make sure to adjust your travel plans accordingly. Poor weather conditions could cause transportation delays. Turn on your lights if visibility is reduced and keep a safe distance. The accumulation of snow can make it difficult for vehicles to navigate roads, sidewalks, driveways, and parking lots.
For road conditions and other traveller information from the Ministry of Transportation, visit https://www.ontario.ca/511, https://www.twitter.com/511Ontario, or call 5-1-1.
See Also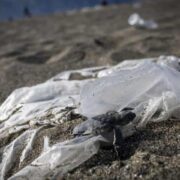 Keep checking Environment Canada's alerts and forecasts. Send an email to ONstorm@ec.gc.ca to report severe weather. You can also tweet your reports using #ONStorm
*************************