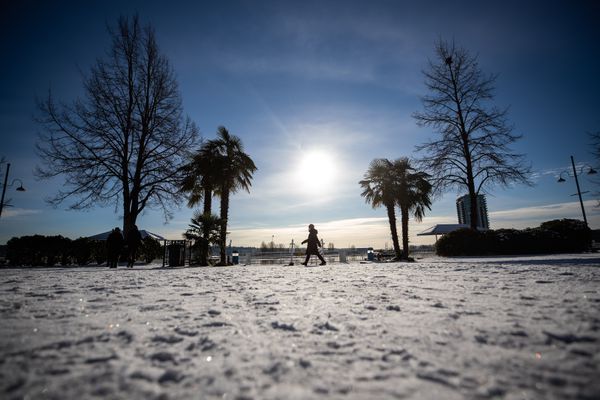 On Wednesday, most of British Columbia was under weather warnings. As bitter arctic winds brought down temperatures, and snow could make things worse, the conditions are already bone-chilling.
Environment Canada issued snowfall warnings for Prince George and the central Interior, with snowfall amounts of up to 15 cms through Thursday.
The weather office warned that as much as 10 centimetres of rain could fall on Metro Vancouver, eastern Vancouver Island, and the Gulf Islands, Sunshine Coast, Fraser Valley, by Thursday morning.
Forecasters had predicted wind chill in northern B.C. It felt like -40 C, or colder, with windchill values of -35 C in the southeast and -20 C along the coast.
Although temperatures were slightly warmer in Greater Vancouver on Tuesday, BC Hydro reported that the extreme lows across the province set a new record for peak demand. This was a record breaking record of 325 megawatts.
The Crown-owned utility stated that it could meet rising electricity demand, but asked residents to ease some of the pressure by running dishwashers or doing laundry earlier in the morning or later at night.