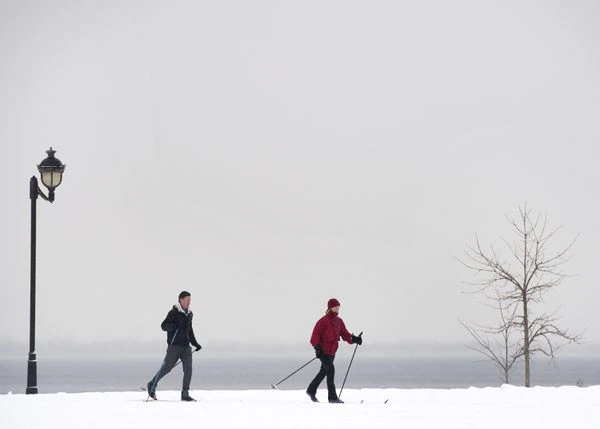 Environment Canada has warned residents of Quebec and southern Ontario to be prepared for a winter storm.
Federal forecaster warns that a low pressure system around the Great Lakes could snowfall parts of Ontario from Sunday night. Meanwhile, a storm brewing in the United States is moving toward southern Quebec.
Storm warnings and snowfall are in effect throughout Ontario. Regions like Niagara, Kingston, and Ottawa have been warned to expect up to 40 cm of snowfall between Sunday night and Monday night.
Parents were informed Sunday night by the Ottawa-Carleton District School Board that students would continue learning remotely Monday due to weather conditions, rather than resuming in-person classes as planned.
After the winter holiday, the provincial government temporarily moved schools online to accommodate the Omicron variant COVID-19. They had previously stated that classrooms would reopen on Monday.
The Toronto District School Board also warns that Monday could be a snowday. Students should plan to attend classes remotely if this happens.
See Also

The weather agency advises that commuters be prepared for snow accumulations up to 20 cm and wind gusts up to 60 km/h.
Quebec can expect to see snow up to 35cm in some areas, including the Laurentians.
Expect snow to begin falling in the province on Sunday night and Monday morning.