After activists visited a farm recently featured in a YouTube video, KFC was accused of misleadingly portraying chicken farming.
Niko Omilana, YouTuber, visited a farm owned by Moy Park, a leading European poultry producer, and which sells chicken to KFC in the Behind the Bucket video.
The film has been viewed more than 1m times. Twitter accountJoe is a news and entertainment website.
Birds are seen in a shed with fresh straw covering their floors and perches as enrichment.
Undercover investigators from VFC visited the farm to find severe overcrowding and little fresh straw. They also found sick, lame and dead bird carcasses.
VFC released footage taken inside the farm which shows the floor covered with animal faeces. It appears to show dead birds on the floor as well as sick, injured, or lame birds. Films were also made of bins containing dead chicken carcasses.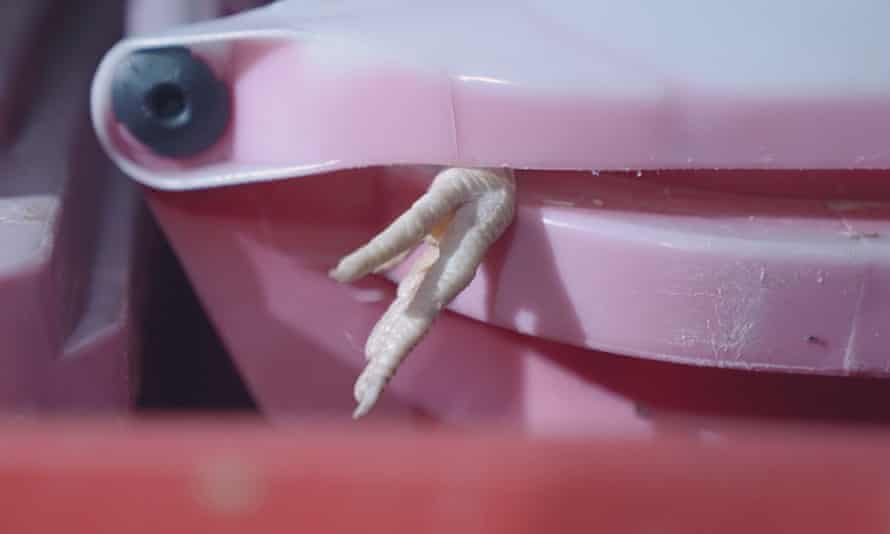 Professor Andrew Knight from the University of Winchesters Centre for Animal Welfare said that the birds were kept at a high stocking density in a large shed with little or no environmental enrichment.
He explained that these birds were restricted from movement due to the lack of space and crowding. They also had to be motivated to forage and explore.
Paul Roger, a vet and founder of Animal Welfare Science, Ethics and Law Veterinary Association, stated in VFCs footage that birds were showing signs of stress like feather pecking and topical skin infection.
Matthew Glover is cofounder of VFCs. He said that this is the most dishonest marketing campaign he has ever seen. This portrayal of chicken farming is completely misleading and tries to convince the public that everything is fine.
KFC responded to the allegations by saying: We take the welfare and well-being of our chickens very seriously. We will continue to work closely with Moy Park to ensure that these standards are met. We will also continue to drive transparency as part of our welfare work to remove misinformation and ensure accountability throughout the industry.
Moy Park spokesperson told the Guardian that claims such as these are taken seriously and that they immediately reviewed the footage, along with independent audits and veterinarian reports.
The farm is maintained to a high standard. Our preliminary findings indicate that it meets those standards. The birds are showing natural behaviours, and the farm follows all welfare, enrichment, and stocking requirements.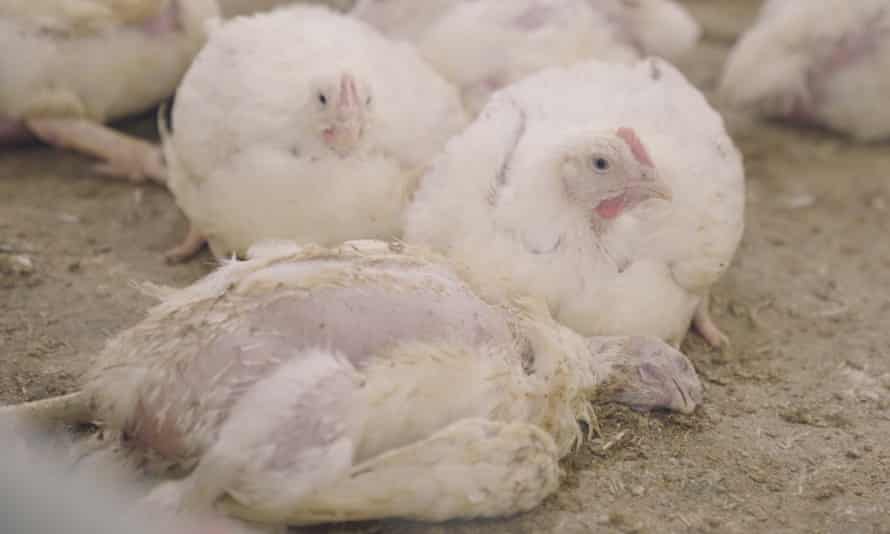 The company stated that staff should visit sheds at least three days a week to assess the welfare and health the birds. A few birds may die during these inspections, and they are identified and removed during their next inspection.
A spokesperson said that people who are not in the shed at the right time could affect the birds' movements.
Stuart Jones, director at Upload agency, who represents Niko Omilana said: While we take these allegations very serious and will speak to KFC about them, the filming our client took accurately reported the conditions he witnessed and experienced that day.
Joe Media spokesmen said that the KFC filming was a report of the conditions it saw and experienced that day.
Subscribe to the Animals Farmed monthly update to receive a roundup on the most important farming and food stories around the world, and keep up with our investigations. You can send us your stories and thoughts at animalsfarmed@theguardian.com