Published: Published Date – 07:15 PM, Thu – 12 May 22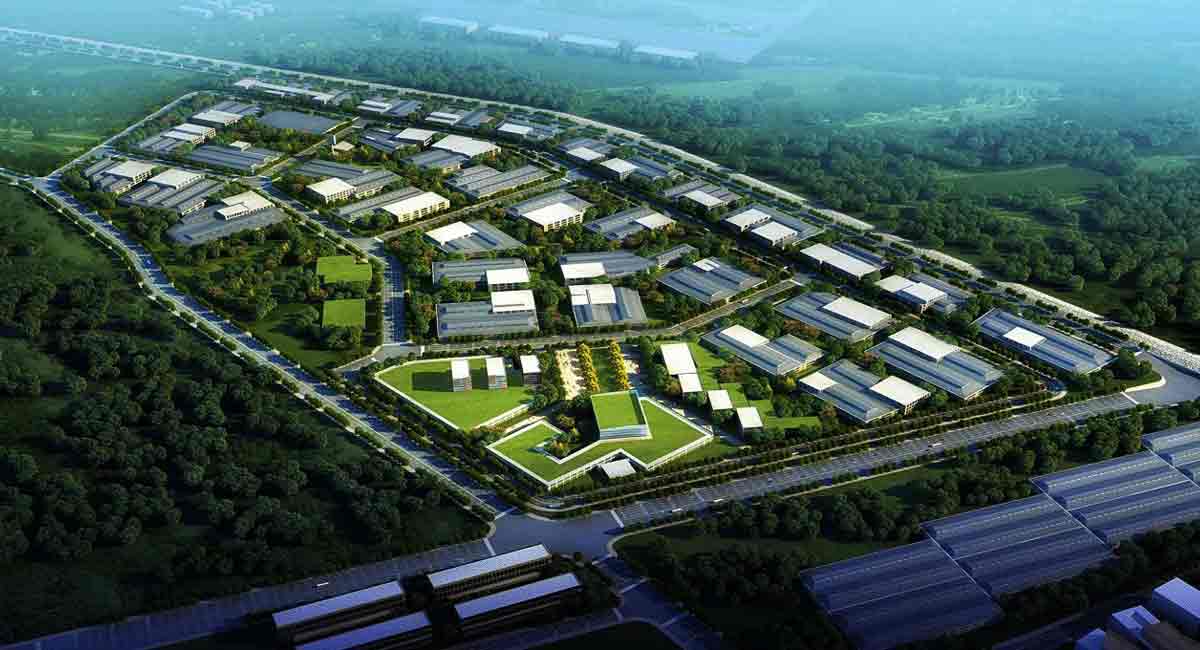 Hyderabad:Ministry of Environment, Forest and Climate Change gave environmental clearance to National Investment and Manufacturing Zones (NIMZ), which were set up at Nyalkal and Jharasangam mandals in Sangareddy.
Telangana State Industrial Infrastructure Corporation is establishing NIMZ in two mandals, covering 12,635 acres. It is estimated to create direct and indirect jobs for more than 2.6 lakh people.
TSIIC has nearly 3,100 acres of the 12,635 acres that the NIMZ will be developed. Nearly 1,484 acres of these are patta (private land) and 1,616 acres government land.
The project land is located in 17 revenue villages: Ganeshpur and Husselli, Ganjoti and Mungi; Rukmapur and Hadnur; Mamidgi and Kalbemal; Mamidgi and Kalbemal; Mamidgi and Mamidgi; Mamidgi and Kalbemal villages of Nyalkal Mandal, Chilepalle, Yelgoi, and Bardipur villages in Jharasangam Mandal. Sangareddy district.
In a letter, the Ministry stated that there was no protected area (PA), including national parks and sanctuaries. Within 10km of the project site. The Ministry also did not notify the Eco-Sensitive Zones or Eco-Sensitive Areas that the project area was within these zones. It further stated that the proposed project did not involve forest diversion.
January 20, 2021 was a public hearing by the Telangana State Pollution Control Board. NIMZ would be home to electrical equipment industries, food and agro processing equipment, and other equipment.
TSIIC would build the infrastructure required, including water supply, water distribution and storm water drains, internal roads, stormwater drains, electrical distribution network and internal street lighting.
---
You can now get hand-picked stories Telangana TodayOn Telegram everyday. Click the link below to subscribe.
Click to follow Telangana Today Facebook page Twitter .
---