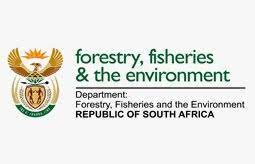 Download our logo
The Delegated Authority announced that the Online Application System for Fishing Rights Allocation Process (FRAP), has been reopened for registered users and current applicants. However, the system will not be open to new applicants.
Yesterday, 28 December 2021, the online application system was re-opened and will close at midnight on Sunday, 28 January 2022. Applications received after this closing date and time won't be considered.
The system was re-opened because of technical difficulties with the new FRAP Online Application System. Potential applicants encountered various technical issues between 22/11 and 7/12 2021 when attempting to submit electronic applications.
All registered users and applicants have the opportunity to resubmit and/or update their applications by reopening the FRAP online system.
The Department of Forestry, Fisheries and the Environment explains that users are not fully familiar with the new System. This is a shift from the manual physical applications made in previous years. All registered users and applicants must ensure that all applications meet the Exclusionary criteria. This includes, but is not limited to, ensuring that the information and criteria are correct.
The System will reopen. Decisions on fishing sector applications that begin during January or February will not be made prior to the start of those fishing seasons. All current exemption holders will be allowed to continue fishing until FRAP2021 is finalized. Exemption holders won't be required to reapply for permits but will be permitted to continue fishing with their existing permits during the exemption period.
It is anticipated that decisions on applications would be announced by 28 Feb 2022.
Registered applicants who need assistance in filling out their application form or lodging it can visit one of the centralised venues. These venues will be open from 17 January to 28 January 2022.
The online electronic system is available to applicants athttps://www.FRAP2021.co.za(link is external)Use their registered passwords.
Distributed by APO Group, Republic Of South Africa: Department of Forestry, Fisheries and the Environment