The Secretary-General of United Nations Antonio Guterres released this week the third and final section from the Sixth Assessment Report of the Intergovernmental Panel on Climate Change. It included the following statement: We are on the fast track to climate catastrophe. Major cities submerged; unprecedented heat waves; terrifying thunderstorms; widespread water scarcity; and the extinctions or a million species of animals and plants. Some business leaders and governments are lying while saying one thing and doing another. They lie. The results will be disastrous.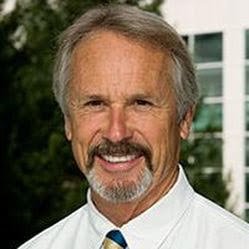 These are strong words from the leader and visionary of the United Nations. He meant everything. We all here in California have experienced the heat waves, droughts and fires, as well as the water shortages. Although it is difficult to find agreement among the 278 climate scientists and officials of nearly 200 different countries that make up the IPCC, this is a statement about climate change and the impacts we are seeing. We don't get to vote on climate changes and there are no alternative facts. Its real, its now and it's us.
The fossil fuel industry, like the tobacco industry and DDT producers before it, has spent millions on lobbying, political campaigns, advertising, and bogus scientific research. They also have a network of advocacy organizations to create doubts about climate science and prevent government action.
Although the US Surgeon general had published a 1964 report linking cigarettes to lung disease, it was not until the 1990s that lawsuits against tobacco companies began to have some success. This was about 30 years after the initial report. This success was due in part to the discovery of documents within the tobacco industry that showed that companies knew for years that cigarettes were addictive. This opened up the industry to conspiracy and racketeering accusations.
The Union of Concerned Scientists (UCS), released a July 2015 report stating that ExxonMobil, five other major carbon polluters BP and ConocoPhillips, Shell, as well as coal giant Peabody Energy, had been aware of the climate crisis for decades and spent tens of million of dollars promoting false arguments about climate change.
Later in 2015, Inside Climate News and Los Angeles Times uncovered evidence from company archives as well as interviews with former employees. These documents provided additional information about ExxonMobil's knowledge and when it knew it. These discoveries, along with the knowledge that oil companies knew for years about the climate effects of their products, but still launched disinformation campaigns in order to generate doubt and block government actions, encouraged many governments to take action.
At least 29 states, counties and cities have brought legal actions against major fossil fuel companies over climate-related fraud, damages or both in the last five years. Many of these cases seek to hold specific companies responsible for damages caused climate-related impacts such as drought, intensified storm damage and sea-level rise.
Others allege that certain companies defrauded the public by misleading them about the risks of their products and using false advertising. Among them are BP and Chevron, ExxonMobil and Shell, as well as the American Petroleum Institute, which is the largest trade association for the US oil and gas industry.
Accountable.US reported, on March 24, that the 25 largest oil and gas companies made $237 billion in profit for 2021. This was the highest amount ever recorded. ExxonMobil's CEO received $16.4 million in total compensation.
A number of California governments have been involved in lawsuits against the fossil-fuel industry. This is to deceive shareholders or the public about climate change and to get compensation for the damages caused by the industry. These include Santa Cruz County, the city of Santa Cruz, San Mateo County, and the cities San Francisco, Oakland and Richmond.
More than 20 lawsuits are presently pending in the courts. A US House Oversight and Reform Committee investigation will continue. Last fall, executives from oil and gas companies refused to pledge to stop funding groups that spread climate disinformation or to stop spending money on efforts to oppose climate action.
What will it take to make this change? This will require scientists, activists, journalists and lawyers, as well as elected officials to continue to challenge and expose this behavior. Each day of delay and deceit in the fossil fuel industry is a further aggravated climate crisis. Winston Churchill stated to the British people that sometimes it is not enough to do your best. Sometimes you have to do the right thing.
Gary Griggs, UC Santa Cruz's Distinguished Professor of Earth and Planetary Sciences, is Gary Griggs. You can reach him at griggs@ucsc.edu. For past Ocean Backyard columns, visit http://seymourcenter.ucsc.edu/about-us/news/our-ocean-backyard-archive/.