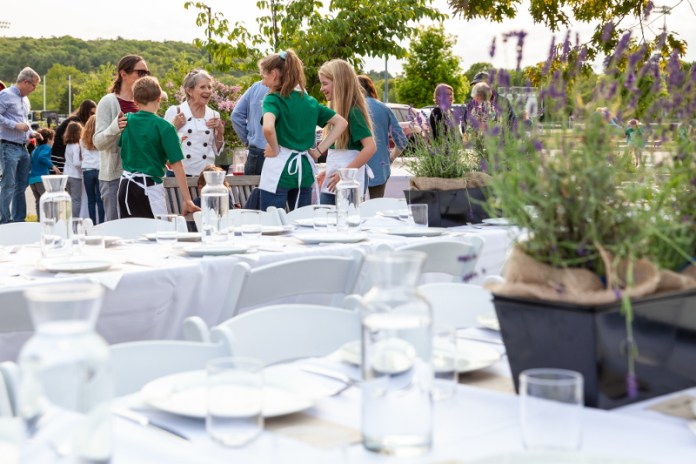 Please support local advertisers
By Ella Niederhelman
IPSWICH After two years of absence, the IHS Environmental Club will host their annual Earth Day Festival in the high school's garden on Thursday, April 14.
Students will be attracted to nature-inspired crafts, environmental booths, and the promise of free cider donuts.
Lori LaFrance, an environmental teacher, oversees the student-led club. These students drove, inspired, and achieved the entire festival.
Please support local Advertisers
Junior Kayden Flather, a club leader, is focusing on marsh restoration. She is determined to make the experience enjoyable for students as well as all members of the community.
Although it's geared towards students, I hope it can be used by other people in the community. She said that this would help spread the message. 
The festival will be held after school and targets middle and high school students at 1:17 p.m.
Clubs and individuals in the local area
The Green Team, a mix of middle school and high school students, will run their own table to share information and sell t-shirts. They recently hung banners by the school's entrances, encouraging drivers not to start their engines while they wait.
The regional Climate Caf The table will be available for any organization. Members will encourage students and members of the community to join the climate conversation by organizing discussions.
To benefit the future plans of the Environmental Club, swag from the club will be sold alongside the tables.
The Monarch Gardener will share some of her experiences with students and provide information about her work.  
Mary-Ellen Dixon plans to educate the public about invasive species in the area, particularly bittersweet vines.
Participating organisations
The festival will reach beyond the school with participation from local businesses and organizations.
Flather believes everyone should know about it in order for these local organizations have the greatest impact on the community.
Mothers Out Front is a climate-oriented organization For students and members of the community interested, we will be operating a planting station. 
Ripplfect, which was a company that spoke to the club earlier in the school year about their reusable coffee cups, and paired app will also be joining the festivities.
Two tables are available for the Ipswich River Watershed Authority (IRWA) as well as the Trustees.
IRWA will discuss their lawn-by-lawn campaign, educate on other efforts, while the Trustees will inform students about upcoming volunteer and camp counselor opportunities.
The goal
The clubs purpose is to educate and inspire people about Earth Day. 
Flather says that Earth Day is made more fun when socializing and lawn games are combined with students and community members who are inspired.