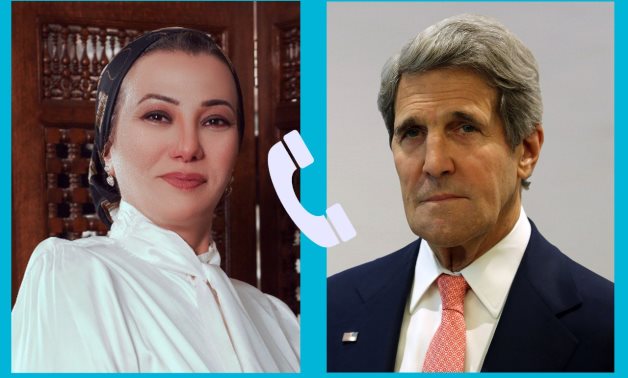 Yasmine Fouad, Egyptian Minister of Environment, made a call to John Kerry, Special Presidential Envoy for Climate. Press photo
CAIRO- 27/01/2022: Yasmine Fouad, the Egyptian Minister of Environment, called John Kerry, Special Presidential Envoy for Climate. They discussed bilateral relations and Egypt's preparations to host the Climate Change Conference (COP27), which will be held in Sharm El-Sheikh next year.
The Minister of Environment confirmed both sides agreed that it was important to build on the 26th UN Climate Change Conference's (COP 26) outcomes and work on implementing issues related climate finance, adaptation, mitigation, and climate finance. He also stressed the need to fulfill pledges from developed countries to provide the funding.
Fouad said that she discussed the joint cooperation program between Egypt and the US in projects that help address the climate change impacts, within the framework of Egypt's National Climate Change Strategy 2050.
Both sides also agreed to cooperate in adaptation projects, and the possibility of the private sector's participating in climate projects in Egypt, particularly in the energy field.
Kerry affirmed the United States' willingness to support Egypt during its presidency at the COP 27 and provided the necessary support to ensure a successful conference.
He stated that the US would collaborate with certain countries, such as South Africa, Mexico and India, to support their efforts to address climate change impacts through, for example, the energy program.
They also agreed to form a joint group with the Ministries of Environment and Foreign Affairs.