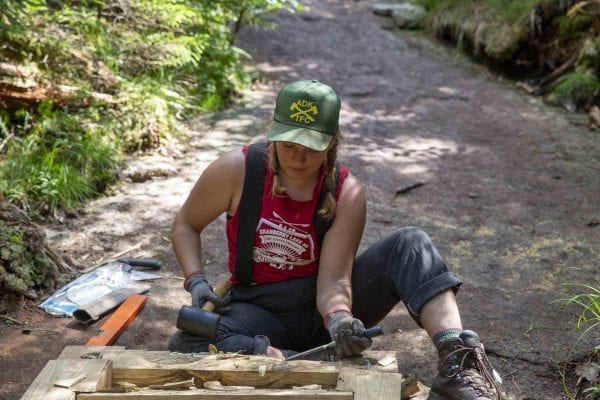 Hearings covered topics such as climate goals, green power projects, trail work and High Peaks visitor administration.
By Gwendolyn Craig
Lawmakers quizzed state department heads about Gov. Kathy Hochuls proposed Tuesday an environmental conservation budget with a focus on climate initiatives.
During the marathon hearing, the President of the New York State Energy Research and Development Authority and the Executive Director of the Office of Renewable Energy Siting and the Commissioner of the Department of Environmental Conservation were the most prominent figures. Legislators wanted to know how the proposed budget of $216 million would impact the state's greenhouse gas emissions goals.
Basil Seggos, DEC Commissioner was asked by legislators about plans for managing visitors to the Adirondacks or Catskill parks. He said that the state would be accepting bids from contractors interested in setting up a visitor management program. 
Adirondack Parks organizations testified before state legislators around 12 hours into hearing. They asked for more funding and more specificity in the budget to support Adirondack-Catskill park programs.
Progress towards climate goals
Many legislators were focused on the Climate Leadership and Community Protection Act, which was passed in 2019. The law calls for greenhouse gas emission reductions of 40% by 2030 and 85% below 1990 levels in 2050.
To help achieve those goals, the state established the Office of Renewable Energy Siting in April 2020 to facilitate the build-out of larger projects of 25 megawatts or more. The siting process is open to projects between 20 and 25 megawatts. One such project was announced in April in Adirondack Park. It is a 20-megawatt solar plant on an old iron ore mining in St. Lawrence County.
However, lawmakers were shocked when ORES Executive Director Houtan Moaveni stated that the office had issued four final permits and that 63 permits are still in the pipeline. Moaveni acknowledged that the office was not fully operational in the early days following a pandemic. The DEC was also reviewing some projects.
Todd Kaminsky, the chair of the state environmental conservation committee, asked Seggos about why DEC was preventing them from (ORES) the expeditious approval.
Seggos said that we have a balanced mandate. We must protect wildlife and help the state transition away from fossil fuels.
Seggos was asked by The Long Island Democrat if he felt confident that the state would achieve its emissions goals.
Seggos said that we must reach our targets. Not only is it required by law, but also because the climate crisis is real.
Others, including state senator Thomas OMara, said he wanted more investment for climate resiliency projects and not just clean energy pie in a box. Big Flats Republican representative said New York's greenhouse gas emissions make up a small percentage of global greenhouse gases. He also stated that renewable energy projects would be costly for ratepayers.
Some lawmakers are concerned about the loss of farmland for solar panel projects. However, some groups in Adirondack Park are concerned about smaller projects in Champlain Valley.
Richard Ball, Commissioner of the state Department of Agriculture and Markets stated that replacing traditional farms with solar farms was the issue of the decade. Ball stated that he is conflicted because he respects private land rights and protects agricultural acreage. The state has established a farmland preservation working group.
Ball stated that we don't want to lose farmland.
Moaveni explained that the office has regulations for solar projects on agricultural land, including requirements for decommissioning. Doreen Harris, president of NYSERDA and CEO, stated that the New York Sun Program puts emphasis on brownfield lands.
Michelle Hinchey (D-Saugerties), is a state senator who expressed concern that some counties could become uninhabitable due to the presence of so many solar panels. She said that the regulations currently in place are not designed to be regionally oriented.
Adirondack asks
Hochuls' proposed $400 million environmental fund is $50,000,000 to be used for stewardship activities.
Steve Englebright of the Assembly Environmental Conservation Committee (D-Setauket) asked Seggos why funds to address Adirondack Park overuse were not included in this years budget. Seggos stated that the department will have extraordinary flexibility without the need to use so-called line items, or carve-outs, thanks to the $100 million increase in its environmental protection fund.
Hinchey said that the carve-out was difficult-fought in the last year budget and she hoped to see the Catskills included.
State Sen. Dan Stec (R-Queensbury) also asked Seggos if trail maintenance would be included in the planned spending from an environmental protection fund. Seggos confirmed that it would. New York Works, a program for job growth in New York City, would also fund trail maintenance if the $4 billion environmental bond act was passed by voters in November.
Kaminsky asked Seggos whether the DEC was near a time when Adirondack Park visitors would be able to pull up a phone app and see how busy a trail was at any given moment. Steve Daines, a Montana senator, and Angus King, a Maine senator, want an app to help visitors know the crowd levels in national parks and other federal lands. It is part a bipartisan bill they introduced in a National Parks Subcommittee on Wednesday.
Seggos stated that he didn't anticipate creating such an app, given the poor cell service in most of the backcountry. The state is now considering the recommendations of two advisory panels that were established to address visitor management in the backcountry. AdirondacksCatskills. Seggos pointed at the Reservation system was established at the Adirondack Mountain Reserve last yearThis is the gateway to many High Peaks trails in Keene. He pointed out a trial shuttle in the High Peaks.
Englebright asked Seggos questions about the New York Court of Appeals' decision last year that Adirondack Park snowmobile trails were not constitutional.
Seggos stated that any of the trails that were to have been started under that historic plan came to a halt when the court was presented with the subject.
Englebright advised that we should be very careful. It is very important that your agency adheres to the court decision.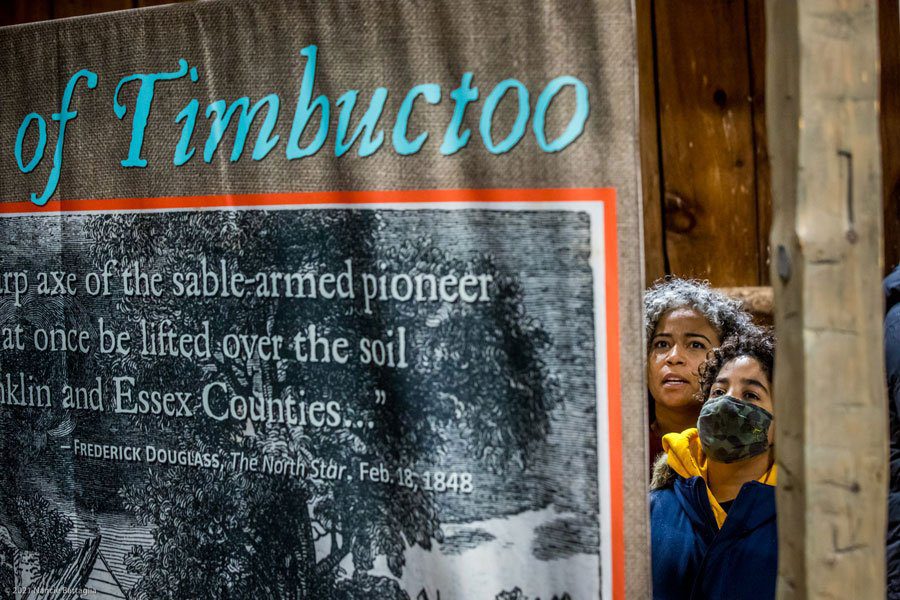 Adirondack groups testify
Environmental groups asked lawmakers to contribute $10 million to the Adirondacks-Catskills environmental protection fund.
According to Cathy Pedler of Adirondack Mountain Club, the parks make up about 6.5million acres or one-fourth of the state. They receive more than 25,000,000 visitors annually. Pedler stated that funding would be used to fund trail work, recreational infrastructure planning, outreach, and outreach.
Kevin Chlad is the director of government relations at the Adirondack Council. He said that he was thrilled to have Seggos tell him that the DEC would bring in an external organization to help create a framework for visitor use management.
Chlad stated that budget planners must provide details and a funding amount. 
The Adirondack Council also requests $2.1 million to help fund programming at Timbuctoo. This historic Black suffrage settlement is located in Essex County. The council will partner with SUNY College in Environmental Science and Forestry and CUNY Medgar Evers College to host an annual summer climate and careers institute at the site for high school students.
Alicia Hyndman (an Assemblywoman from Queens) said that she visited this site last fall with the Black Puerto Rican, Hispanic, and Asian Legislative Caucus. Hyndman stated that she supported the $2.1million request.
Hyndman stated that it was an eye-opening experience. I will definitely return to the Adirondacks. It is a great treasure that New York has. I am just offering my support and efforts.
Check out these budget testimonies from groups: https://www.nysenate.gov/calendar/public-hearings/february-01-2022/joint-legislative-public-hearing-2022-executive-budget-0
First hearing video: https://www.youtube.com/watch?v=NaB5hqsEqMM
Second hearing video: https://www.youtube.com/watch?v=ILjjSE9UXdc