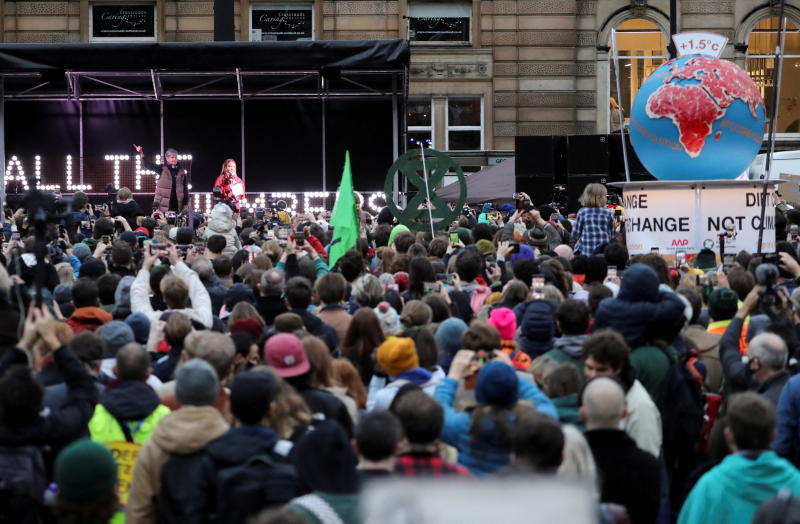 As we saw last year, COP 26 in GlasgowInternational imbalances in the climate crisis are becoming more prominent. The burden of preventing catastrophe falls disproportionately on countries with lower incomes who are least likely to have caused it and are less able to pay the price.
For the global response of the climate crisis to be effective, it must be fair. International policies can lead to climate injustice for developing countries if they prioritize immediate emission reductions over broad support for economic growth and green energy transitions.
This approach could help to deter poverty alleviation, structural change, and climate resilience.
A large portion of the atmospheric carbon dioxide emissions today is attributed to the developed world. These emissions are less than 5% each for Africa and the Middle East.
The per capita emissions of high income countries continue to be much higher than those of most other countries. The devastating effects of climate change are also more severe for the poorer countries, particularly the children and women.Climate change: The effects.
Tourism and hospitality are weather and climate dependent. It is therefore likely that climate change will have an immediate impact on this industry. Climate change could prolong heat waves and change the patterns of annual rainfall.
Net-zero emissions
Climate change can have both positive and negative effects on tourism and hospitality. Unprepared businesses in this sub-sector may be affected by the negative effects of climate change, but may not be able take advantage of any positive effects.
For many types of tourism, climate variability is important. However, climate change can increase the variability.
The pathway toward net-zero emissions for the developing world's hydrocarbon-producing economies needs to be defined.
International support is needed to enable energy transitions that go beyond decarbonising in low-emitting countries. These transitions must also power job creation, economic diversification, and improve access for households to electricity, which will pave the way for a prosperous future with low carbon emissions.
These countries must make energy transitions to fully take advantage of emerging low-carbon and sustainable technologies and industries.
We must continue to strengthen cooperation and exchange among all countries on an equal footing with civil society, the private sector, and civil society. Only then will the international community be able to effectively support countries in finding solutions to their particular development challenges and driving a global response against climate change that does not harm the nations most affected.
Mr Hasnain is Group Managing Director, PrideInn Hotels & Investments