On April 4, the Intergovernmental Panel on Climate Change(IPCC) released its most recent climate change report Report. And once again, its message was abundantly clear: Unless huge cuts are made to climate pollution soon, we're walking straight into a climate catastrophe with unprecedented consequences.
However, housing prices continue to rise in Guelph and across Ontario. According to Ontario's housing affordability task force, house prices in Ontario have "almost tripled in the past 10 years, growing much faster than incomes."
Although these crises might seem totally unrelated, they actually have more in common than you might realize. They can be both addressed with something called a 15-minute city.
What is a city that takes 15 minutes?
A 15-minute city, or community, is one where all of life's core necessities — things like grocery stores, pharmacies, schools, offices, parks and libraries — are just (you guessed it!) A 15-minute walk, bike, or transit ride will get you there.
Prior to World War II, this type of city was the norm—and downtown Guelph is a prime example of one. If you live in the core, which was designed before the automobile, you can easily pick up food at the Farmer's market, purchase a birthday gift for your sister and meet your friends for brunch—all within a 15-minute radius.
Over time, that city model changed—first, with the introduction of zoning laws that made it illegal to build anything but single-family detached homes in residential neighbourhoods. This simple act created communities that were less dense and, therefore, less walkable—and ultimately led to more expensive sprawl, more highways and more cars.
This type of vehicle-centric thinking is still prevalent today. The Ford government continues to push through projects like Highway 413—which is expected to add 17.4 million tonnes of emissions by 2050, while paving over 1500 football fields worth of prime farmland. And over the years, the PCs, Liberals and NDP have all embraced developments that put speculators' and developers' needs above the needs of people—ultimately encouraging urban sprawl at the expense of 75% of our wetlands and 175 acres of lost farmland everyday.
These priorities, projects, and zoning regulations are the main reason transportation is the leading source of climate-related pollution in Ontario. They're contributing to sprawl, forcing us to commute farther distances—and making our lives less affordable.
Recovering to 15-minute Ontario cities will improve our quality life. It will also help us build more connected communities, support small businesses, improve our mental and physical health, and make housing more affordable.
More gentle density, more affordability
Guelph reluctantly joined the million-dollar club last year when the Canadian Real Estate Association announced that the average home price had surpassed $1million. That's ten times the average Guelphite's annual salary, according to Statistics Canada. Rent, meanwhile, now sits at a median price of $1750 for a one-bedroom—well out of reach for someone on minimum wage (who, at 40 hours a week, would only bring in approximately $2400 a month).
In our city—like many others—demand is quickly outpacing supply which, in turn, is driving up prices. But, if the last few decades have taught us anything, it's that building out—and creating more expensive sprawl—isn't the affordable answer we need.
The answer isn't to destroy thousands of acres of farmland or pave over precious wetlands. These old problems can be solved by new solutions. It's time to make better use of the space that already exists in our communities—where jobs, businesses, and recreational opportunities already exist. 
One way to do this is to update our zoning laws to allow for the introduction of the "missing middle"—things like duplexes, tiny homes, secondary suites and laneway housing. This could be complemented by new incentives to encourage mixed-use development, medium density housing types, and rental units.
Smarter zoning works. Let's encourage developers to include at least one new unit of affordable housing for every new house or condo—including purpose-built rentals. We can increase housing supply and offer Guelph more affordable housing options.
These moves would increase housing affordability while maintaining the appearance and feel of existing neighbourhoods.
There is a way forward
Despite what other parties might say, housing in Ontario doesn't have to be a choice between sprawl or tall; between never-ending subdivisions or skyscraping condos. We can build the missing middle as well—and create communities where we can all afford to live, work, play and shop locally.
Ontario expects to welcome millions of people over the next decade. Our cities can be transformed in a smart, sustainable way to accommodate this population growth and improve the health of the planet.
We have a plan that will stop sprawl and connect us to the people and neighborhoods we love. We have a plan to create the Guelph we want with the leadership we need. Visit www.Guelph.org to learn more. mikeforguelph.ca.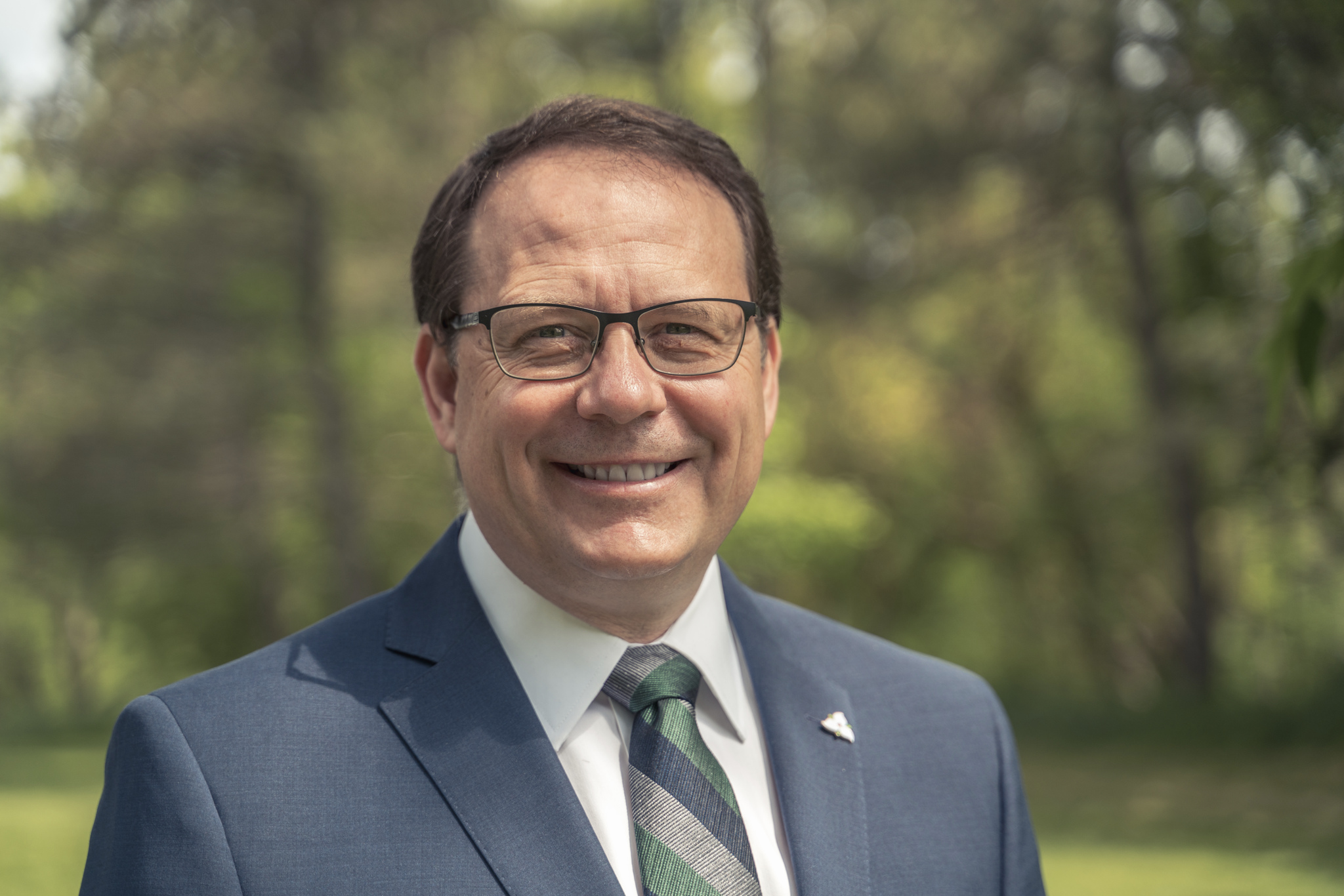 *Authorized by the CFO of Guelph Greens