The British model wants the end of traditional diamond mining
Sharnaz Shahid

British model and activist Lily Cole shares why sustainable fashion is important to her. She calls for an end of traditional diamond mining in this Earth Day issue

It doesn't matter if you are a runway model, actress, or author. Lily ColeMany strings to her bow. But in recent years, the model-turned-activist has been vocal about her uninterrupted passion for the environment, fighting climate change and supporting various charity initiatives.
READ: Lily Cole shares the 5 books her daughter needs to read
The 34-year-old has graced the covers for French, Italian, British magazines VogueShe began her modeling career as a teenager for brands like Versace and Alexander McQueen. She also made her acting debut in 2007's hit movie, "The Girl with the Dragon Tattoo". St Trinian'sBefore you start filming The Imaginarium of Doctor Parnassus And The Moth Diaries.
WATCH: Lily Cole dazzles in new photoshoot with Skydiamond
Photographer Rankin poses for HELLO!Digital cover for's Earth DayLily talks about cutting ties to unethical brands, her thoughts regarding population growth, and the royal family's narrative on the environment.
The Cambridge graduate, who shares Wylde, six years old, with boyfriend Kwame Ferreira has also teamed with SkydiamondThe first and only conflict-free, 100% renewable energy-based diamonds in the world.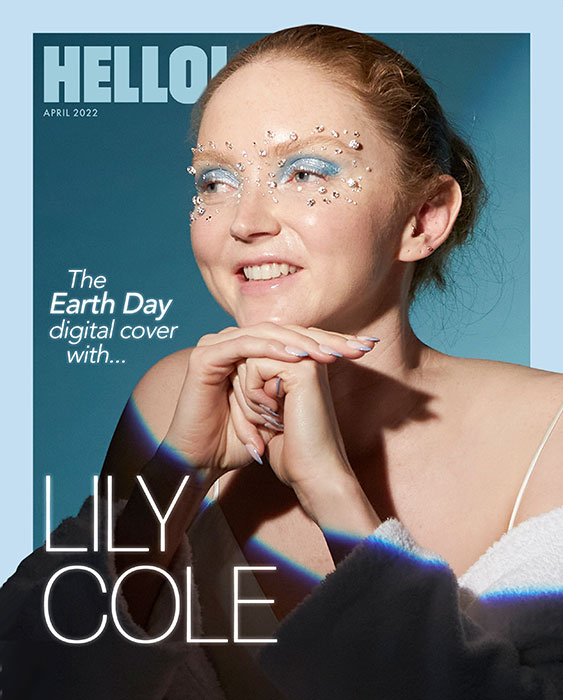 How did this partnership come about with Skydiamond?
"I actually met Dale [Dale Vince, green-tech pioneer and founder of sustainable energy provider Ecotricity]Many years ago. Vivienne Westwood randomly introduced me to her. I have a lot to respect her, and she has much to me. I was aware of his work at Ecotricity so I reached out to him to interview me for my book. Who Cares What WinsI was doing that and discovered about Skydiamond's new project. It just blew my mind. "Wow, that's so strange and cool.
MORE: 7 simple sustainable swaps to make for an eco-friendly home
RELATED: 7 ways to make your wardrobe more sustainable
Do you think this could become the future of jewellery brands in the future?
"Yes, one hundred percent. All types of mining are being scrutinized more closely for their environmental impact. Similar to other commodities, diamonds have a significant environmental impact. They can also have a negative social impact depending upon how they are managed.
"We have all heard horror stories about the dangers of some aspects of the diamond mining industry. Finding an alternative – like if people just stop wearing jewellery and diamonds, but we're not in that world – we can try to find better ways to source them. These ethical and environmental issues have led to a significant shift towards lab-grown, lab-grown diamonds. Skydiamond is a better alternative and could solve a problem.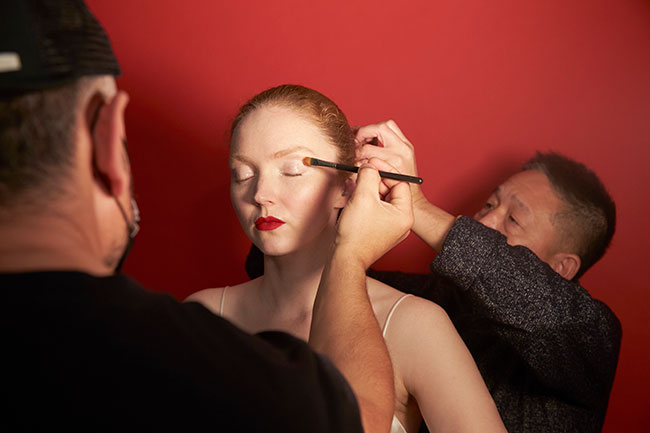 You have been very open about your decision not to model for unethical jewellery companies. What gave you the drive to quit? Was it difficult to make that decision?
"I believe that the one you refer to is when I was a teenager. It was something I wrote in my book. Who Cares What WinsIt was my first step into looking at supply chains and trying understand the real impact that the products we buy, use, and model for have.
"I was caught up in a controversy over diamond mining in Botswana. I believe I'm a curious person so I tried to understand it better before making any decisions or speaking publicly. I ended up traveling to Botswana with an anthropologist for a few weeks and tried to explore on the ground. It was truly eye-opening. As a fair trade initiative, I created a fair trading initiative to sell jewellery made in Botswana by Kalahari bush women.
MORE: Lily Cole launches cruelty-free makeup line for The Body Shop
"It opened up my eyes to the negative consequences of some supply chains that can impact communities – in this instance, it was the indigenous communities of Botswana who, as these groups were arguing had been relocated in order to facilitate diamond mining.
"But, there are also the positives. Global trading can be really empowering if you set it up in a mindful manner. It was an eye-opening experience. It inspired me to search for fair trade-type projects that I could support and collaborate with.
It is obvious that you are passionately involved in the environment. But where did this passion come from?
It all started when I was a teenager. I was in a position of modeling and was trying to understand the different environmental and social issues around the world. I was asked to help different charities, so I started a journey to try to understand the different issues so that I could decide where I felt I should put my energy.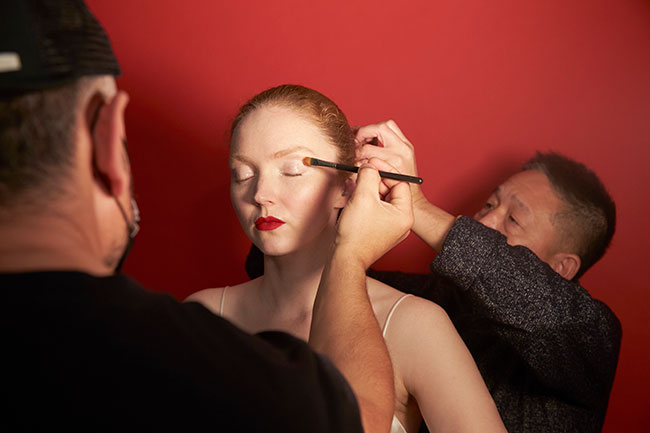 "Environmental issues came to the forefront, both because it felt so fundamental – if we don't have a healthy environment, every other issue that we might care about, whether it's human rights, or animal rights, or poverty, all of those issues will be made worse with a compromised environment. It was also kind of crazy. It was like, "Hold up, our scientists are saying that we're potentially ruining our only home. How can this not be a bigger point for conversation and a concern?
"I am happy to see it has become that. In recent years, there has been a greater mainstream movement towards environmental concerns. There has been a real intersection between understanding how the environment isn't a separate thing and how it's deeply connected to human welfare issues and human issues. All of our problems are interconnected. That's a more holistic and healthy way to look at the challenges we face.
Many people don't believe in more than one child for their environment. What do you think about this perspective?
It's an interesting question. This topic is very nuanced. I also looked into it a lot in my book. It's all about choice. There is a strong argument that we must manage the growth of our population to reduce the earth's impact, lessen our dependence on food, and lessen our dependence on material resources.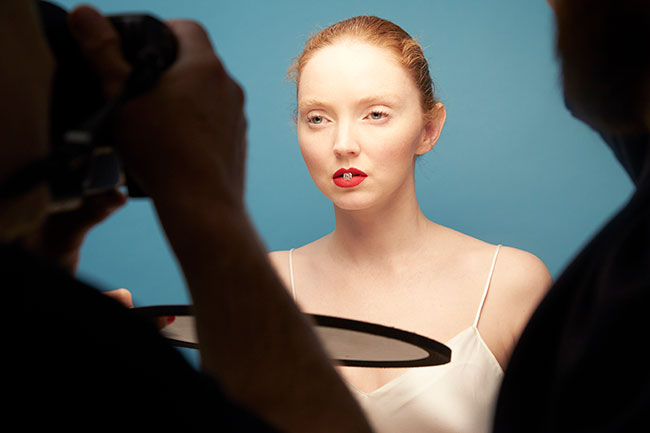 "I don't think this is the type of conversation we should avoid having. It will make a huge difference whether there are ten billion or twelve billion people on the planet in a century. It's really all about women's empowerment.
"When women are empowered and communities have access to education, sex education, contraception, and access to education, birth rates tend to stabilise. In many richer countries, the birth rate is either stable or declining." It's also linked to gender equality, women's empowerment, which I think is really fascinating.
"That said, it is important to talk about population growth and not just consumption growth. Some countries that are the richest in the world have a carbon footprint that is a thousand times greater than others. Although the statistics are not consistent, it is between 400 and 1,500 times different. This means that there is a significant difference in the footprints of people living in one of these poor countries and another in one of those in the wealthiest regions.
"It's not about how many children you have, it's about what lifestyle you expect your children to live."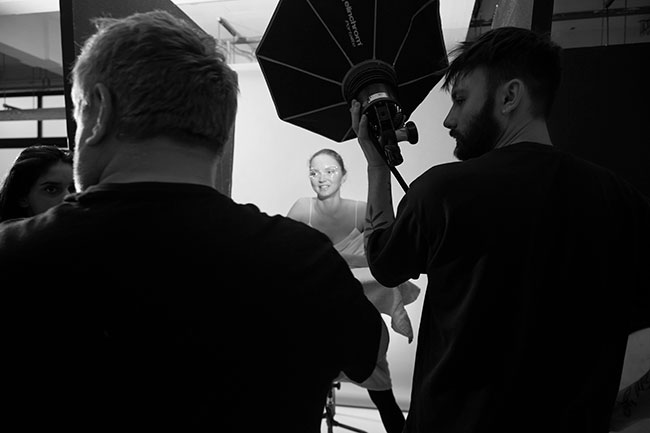 "I really encourage people to be open to the conversation about population growth, provided that it is not truncated with the conversation about consumption growth. It's all about choice. I think that if you give women access, and men, but predominantly women, access to sex education and contraception, they often choose to have two children or less.
"The most important thing is to give people the choice and not force them to. So if women want to have four kids, then for every four, there is usually a woman who doesn't want to have any children.
"I don't think it is wrong for people to have more than two children. I believe we should be focusing on choice and making sure everyone has access to it. We also need to focus on consumption growth and what is actually a sustainable lifestyle.
Prince William and Princess Eugenie, royals who are passionate about the environment, launched the Earthshot Prize last January. What importance do you believe it is for the royal family?
"I believe it's important for everyone to be equal in terms participation. People from all walks of the life should care about this fundamental issue. I don't believe there is a hierarchy of who should lead or who needs care.
"That being stated, I organized an indigenous listening event in COP26 in Glasgow that featured different indigenous leaders from all over the world. We did invite Prince Charles and he was there. We invited him because he is so outspoken about environmental issues, and we thought he would be interested and sympathetic.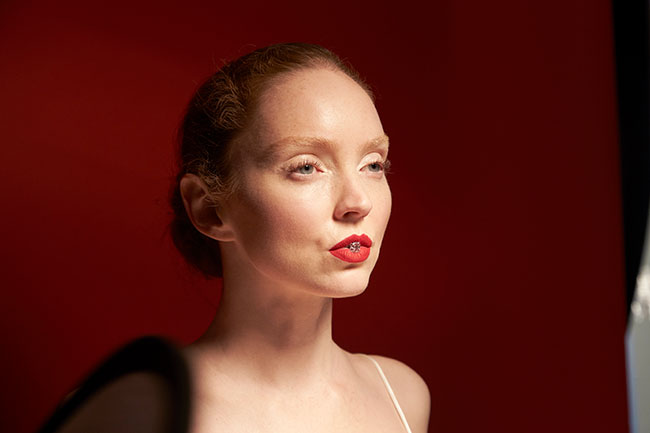 "But also symbolically, the royals have historically been closely linked to colonialism and systems which decimate indigenous communities around world. I'm not referring to the current royal family members, but rather to historical figures.
"We're in such an emergency right now. We need everyone to get together and work together to find the solutions. It was amazing to see the leaders of indigenous communities meet Prince Charles and have him listen to them. They shared what they could learn from their communities, which, 100 years ago, we, I would say, as the West, treated with such disrespect.
"Now, I think that the tables have changed and we realize we've got so many things to learn from indigenous communities. In a way, we actually need their help in order to guide us into a sustainable future."
What simple changes can people make in their daily lives to be more eco-friendly?
"The main thing I can do is to look at money and see where your money is going. This could be the bank you bank with. Some banks are funding the climate crisis and the arms trade, while others are not. It's better to choose a more responsible bank that will help you decide where your money and pensions are going. This includes the food you eat, the clothes that you buy, and how much waste you produce.
"Right now, money, a type of language, is running our entire economy, it is running so much of the global situation, and our political position.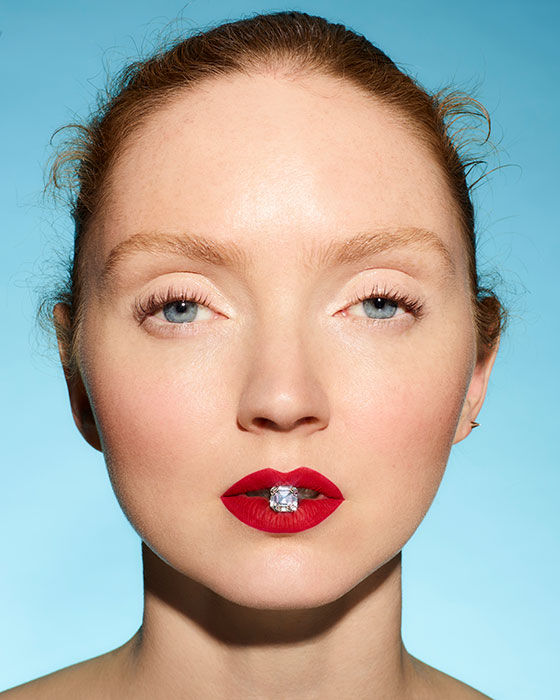 "Obviously, it is important to have a political voice, so don't be afraid to have these conversations with other people about it. The third thing I would say is mindset. Everyone has their own ways of improving their mindset. A healthy mindset can help us have a better relationship with our choices, and be more empowered to make better decisions.
Who do YOU admire the most for trying to make an impact?
"I think the youth activist. I believe that the youth activists have given me, and I think so many other people, so many inspirations because they don't seem like to tolerate rubbish. There seems to have been a lot more listening, fact-checking and reality-checking. It's really inspiring to see the freshness and courage that that perspective brings to this movement.
You like this story? Subscribe to our HELLO! Get other stories like these delivered straight to your inbox by signing up for our HELLO! Mail newsletter