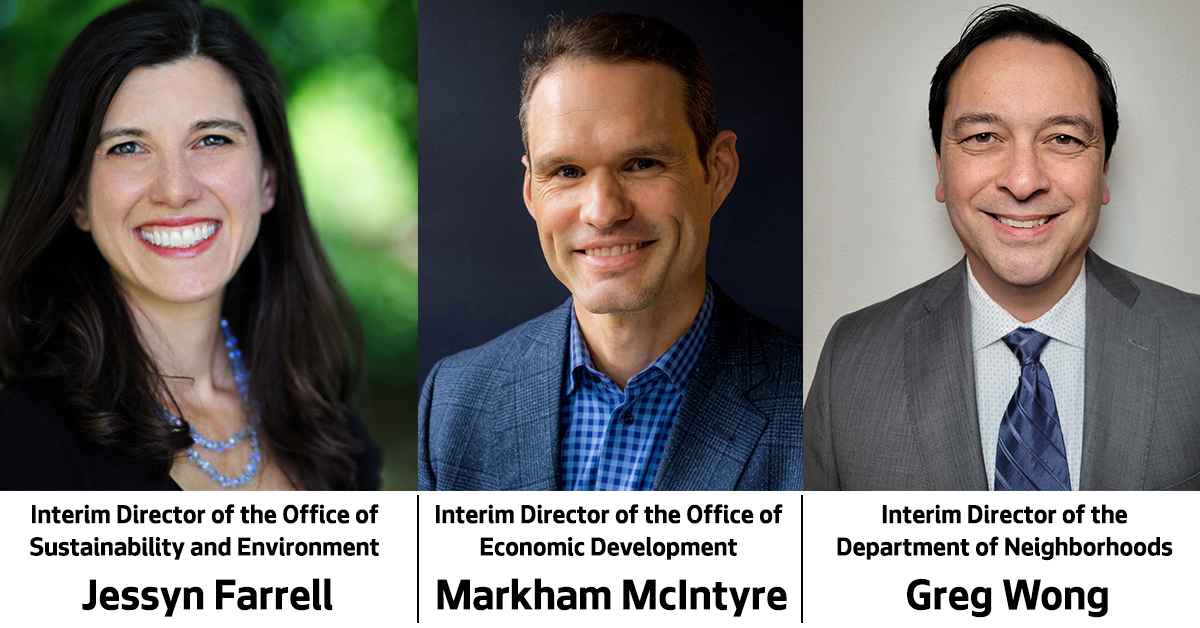 Jessyn Farrall at OSE, Markham MacIntyre OED and Greg Wong DON are new appointments
Seattle  Today, Seattle Mayor Bruce Harrell announced the appointment of three new members of his Cabinet. 
Former State Representative Jessyn Farrell will lead the Office of Environment and Sustainability, taking over for Interim Director Michelle Caulfield, who will return to the office as deputy director. Farrell will be tasked with implementing a pioneering climate agenda, elevating communities most impacted by issues of environmental justice, and helping to leverage millions in state and federal funds to address the climate crisis. 
Jessyn Farrell understands Seattle must set the example for the nation as a bold, climate-forward City that leads by partnering with underrepresented  communities too often left out, said Mayor Harrell. Jessyn will bring the bring the ambitious policy ideas and experience, needed collaborative approach, and vision grounded in a true commitment to environmental justice necessary to make the most of this moment and ensure a healthy Seattle environment today and for future generations. 
Markham McIntyre will serve in the Office of Economic Development, leading the agency with a focus on small business support, workforce development, and equity initiatives specifically focused on growing contracting opportunities, improving access to capital, and removing barriers to success.  
Markham has the energy, experience, and shared vision to ensure that a true pandemic recovery is possible. said Mayor Harrell. I've heard it repeatedly that local and small businesses need an accessible department that is focused on equity, innovation and outcomes. Markham is the right person to maximize COVID recovery investments, and work with Seattle-based businesses to foster real economic development that benefits all of us. 
Harrell is appointing Greg Wong to lead the Department of Neighborhoods, tasking the experienced community leader with driving local engagement, coordinating neighborhood strategies citywide, and charting a future direction for a City full of unique, vibrant, and welcoming neighborhoods. 
Greg Wong is precisely the type of leader we need at the Department of Neighborhoods. He is a community-focused, analytical leader. said Mayor Harrell. Together, we will redefine what makes a good neighborhood working to ensure every community in Seattle has strong access to affordable housing, good jobs and successful small businesses, great schools, safe streets, robust parks, and a true feeling of inclusivity. Gregs demonstrated work ethic and values-driven approach, along with his long record of local leadership and community  partnership, make him well equipped to lead this work.
I want to thank Directors Pamela Banks, Michelle Caulfield, and Andrs Mantilla for their service to our City during exceptionally challenging times we owe them each a debt of gratitude, said Mayor Harrell. Im proud of the Cabinet and leadership team of our administration. We are striving every day to showcase Seattles diversity through an array of backgrounds and life experiences, driving better representation for all. 
---
What people are saying
Michelle Caulfield, Interim director, Office of Sustainability and Environment 
"It's been my honor to step up during this time of transition and lead an incredible team dedicated to advancing climate action and environmental justice. I couldn't be more excited to welcome — and work alongside — Jessyn Farrell, whose policy leadership and comprehensive approach to the issues in front of us will drive urgent action, help leverage state and federal funds, and take the Office of Sustainability and Environment to the next level." 
Jaebadiah Gardner, Founder, GardnerGlobal 
Seattles small businesses  especially those owned and operated by Black and Brown and under-considered communities need attention and support from their local government to succeed and thrive. Markham understands the current and future needs of small businesses, and how to take action to create equity and wealth. He is well equipped and capable of providing the necessary help with consistency, creativity and urgency. 
Marie Kurose, Chief Executive Officer of Workforce Development Council of Seattle King County 
"Markham McIntyre has been a tremendous collaborator with our team at the Workforce Development Council and our network of partners. His inclusive and expansive leadership style will be crucial to advancing equitable, innovative economic development strategies that meet the needs of workers and businesses in Seattle and the region. I look forward for Markham's continued partnership to improve access to quality jobs, and to address deep racial differences. 
Michelle Merriweather is the CEO and President of Urban League 
"Mayor Harrell is building a power bench within the City of Seattle. Markham's appointment as the Director of Office of Economic Development is no different. I am thrilled to continue working with Markham to expand the opportunities for small businesses, particularly those led by people of colour. What he brings to the City from the Chamber is invaluable; from the relationships with businesses of all sizes, compassion, and the intentionality to lean in, listen, learn, and support. The Office of Economic Development is in good hands at such an important time in our City." 
Erin Okuno, Executive Director, Southeast Seattle Education Coalition 
Greg has a long history of social justice and a strong commitment. This is evident in his leadership, volunteer work and volunteer services. I believe he will harness these relationships and experiences to boost and support Seattle's neighborhoods. 
---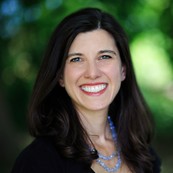 InterimDirector of the Office of Sustainability and EnvironmentJessynFarrell
JessynFarrell (J.D.) is a leader in building public consensus around difficult issues related to the economy, housing, transportation, the environment, and the economy. A long-time environmental advocate,Jessynscareer has spanned the public, private, non-profit, and philanthropic sectors as a state legislator from the 46th District, Executive Director of Transportation Choices and most recently as Senior Vice President at Civic Ventures.Jessynpassed ground-breaking legislation on oil-by-rail safety, affordable housing near transit centers, education funding for low-income and homeless youth, protections for pregnant workers,and restrictions to cell-phone use while driving. She also led advocacy efforts resulting in billions of dollars in regional light rail investments.Jessynhas three kids, a dog, a cat,and is working on her first book.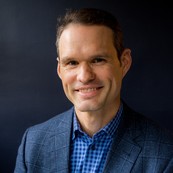 Interim Director of The Office ofEconomic DevelopmentMarkham McCIntyre
Markham McIntyre was raised in Seattle, Capitol Hill. Before joining OED he was Executive Vice President at Seattle Metropolitan Chamber of Commerce where he managed regional outreach, equity partnerships, economic development and economic development. Before joining the Chamber, Markham was an executive vice president at the Seattle Metropolitan Chamber of Commerce. He also worked for Jay Inslee, who was then a Congressman. He is passionate about Seattle sports, the outdoors, and supporting local businesses. He lives in Madrona with his wife Alexa and their two children, Grace and Bo.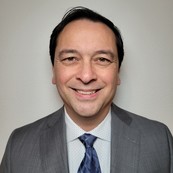 Greg Wong, Interim Director of the Department of Neighborhoods
Greg Wong, a community leader and an attorney, is skilled in addressing complex issues that have a significant impact on our lives. His work as a lawyer included preventing gun violence and ensuring investments in our people, public services, and creating more just and equitable educational and economic systems. Wong was a recipient of the Seattle Council PTSAs Golden Acorn Award (and the Seattle Public Schools Citizen Service Award). He has led school levy campaigns, helped to establish the Citys high quality, affordable preschool program and served on the executive boards of several community nonprofits. Before becoming an attorney, he worked locally in homeless and affordable housing services, was aneighth-gradescience teacher in theMississippi Delta, andcoordinated a tutoring center for children living in public housing. He was born in Seattle and grew up in Seattle. He has a deep love of Seattle's unique neighborhoods and a strong belief in Seattle's ability to create safe, vibrant, and healthy communities for all. Wong lives in Southeast Seattle, with his wife and three children.