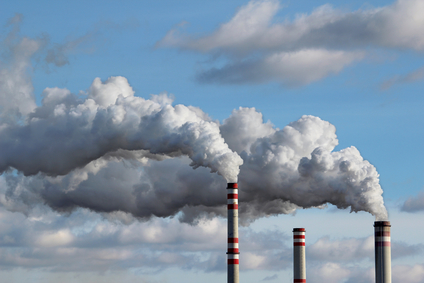 The new government agreement received mostly positive reactions. However, some questions were raised about the feasibility and practicality of some of the plans.
Marjan Minnesma is the director of Urgenda climate organisation, which sued the government over its climate strategy. She said that she was positive about the plan for spending 35bn on climate-related issues.
Minnesma said that the proposed measures included reducing Dutch carbon emission by 55% by 2030. However, this is not enough. Global warming must be kept below 1.5 degrees by reducing carbon emissions by 65% compared to 1990.
She said that there is still enough in the agreement to be hopeful and that if the government does as it says, I don't think we will have a need to go back to court within the next few years.
Jesse Klaver, GroenLinks leader said the agreement was well written and had many environmental targets. They were also included in the previous deal, but they weren't achieved, he stated. I have real doubts this time around.
Klaver also condemned the decision to not reduce the market forces in healthcare and to increase the pay of healthcare workers. Instead, they are cutting 5bn. This is a terrible idea.
Lilian Ploumen, the leader of the PvdA social democratic party, said that the decision to reduce healthcare spending by 5bn was uncomprehensible, given that the Netherlands is currently undergoing a pandemic.
Labour market
Tuur Elsinga (head of FNV trade unions federation) said that the coalition agreement contained good news in that new government plans to reduce flexibilisation of the Dutch job market. He stated that the new government has finally listened, both to us and to employers.
However, he stated that the decision to increase minimum wage by 80 cents in a short period of time was disappointing. Unions had campaigned for 4. He also criticized the fact that the state's pension will not increase in line to the minimum wage.
Ingrid Thijssen, chief employer, also welcomed the decision of the new cabinets to adopt the agreement reached by unions and employers in Juni. She also appreciated the commitment to creating stable economic conditions for the industry. She stated that it is essential to know where your business is located if you want to run it.
She explained that the next step, which is to put the plans into action, will be more challenging. 'That is something we are not so good at doing in the Netherlands.'
Although student organisations expressed satisfaction at the decision to return student grants to 2023, they said that the 1bn compensation deal for those who borrowed more in 2015 was not sufficient.
Thank you for donating DutchNews.nl
The DutchNews.nl staff would like to thank everyone who has donated in recent weeks. Your financial support has allowed us to expand our coverage on the coronavirus crises into the evenings and weekends, and keep you up-to-date with the latest developments.
DutchNews.nlThis website has been available for free for 14 year, but without the financial support of our readers, we would be unable to provide fair and accurate news and features on all things Dutch. Your contributions make it possible.
If you would like to donate but have not made a donation yet,
You can do it via Ideal, credit or Paypal.