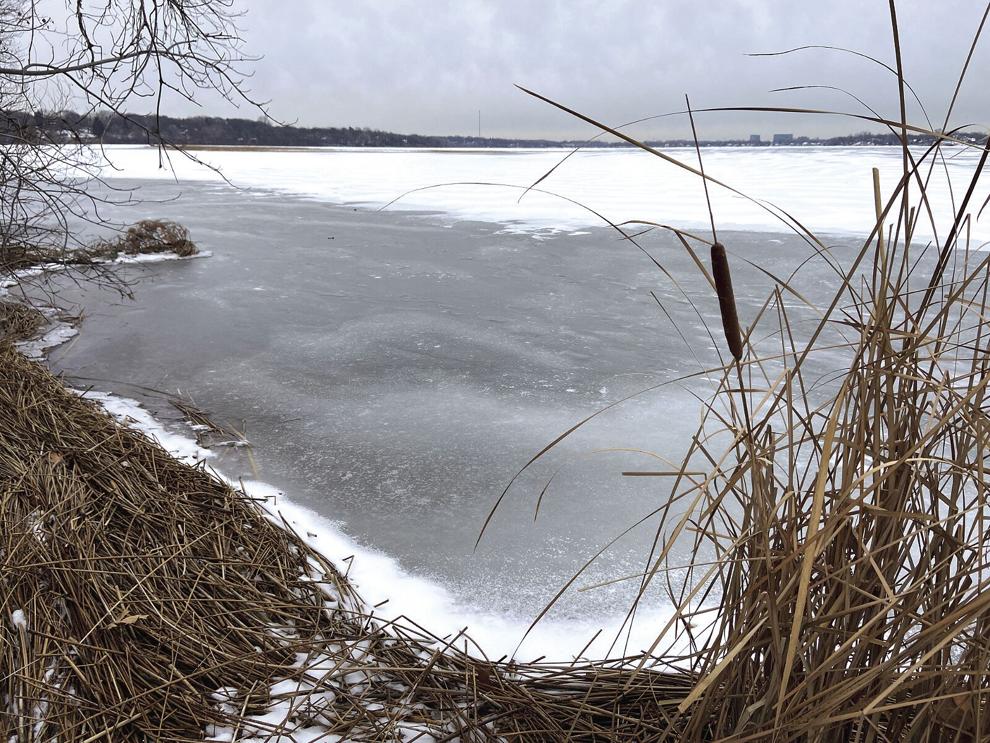 A press conference was held Dec. 10, at French Regional Park, by officials from the Minnesota Pollution Control Agency & Department of Natural Resources. They discussed how climate change is affecting Minnesota lakes.
On average, Minnesota lakes' ice coverage has declined by 10-14 days in the last 50 year and 16-21 days in the last 100 year, when the oldest data was collected.
Medicine Lake has lost nearly 12 days of ice since 1955, when data were first recorded. According to Pete Boulay, state climatologist, this year's ice in was Dec. 7. This is a week later that the median Nov. 30.
Northern Minnesota has seen Lake Bemidji lose nearly 19 days of lakeice per year since 1958, when data began to be recorded.
"Bemidji is an excellent lake for ice and ice-out records and what we rely on – a lot of volunteers, people that live on these lakes," Boulay said. "We've gone to people's houses where they've had dates written on cupboards to get the ice-in and ice-out dates. So, we're always building the database and about 14 days on average for the state is the change we've seen."
Medicine Lake was first observed in 1955. According to Minnesota Pollution Control Agency online data that year, the ice duration was 153 days, which is tied with 1965. 1999 was the shortest recorded ice duration for Medicine Lake at 89 days.
The state records of Lake Minnetonka date to 1978, when it was 142 days. In 2020, ice duration was at 96 days. The longest recorded ice period was 148 days in 1996, when there was 148 days of ice in.
Minnesota Pollution Control Agency Commissioner Katrina Kessler shared that what "we are putting in the air is affecting our waters, releasing greenhouse gases from burning fossil fuels for transportation and generating electricity, for example, is changing our climate."
She urges Minnesotans to "take bold action to mitigate climate change for the sake of our lakes, and to save our winters as we know them in Minnesota" by "investing in more clean energy, building our homes and businesses more energy efficient and promoting clean transportation options like electric vehicles."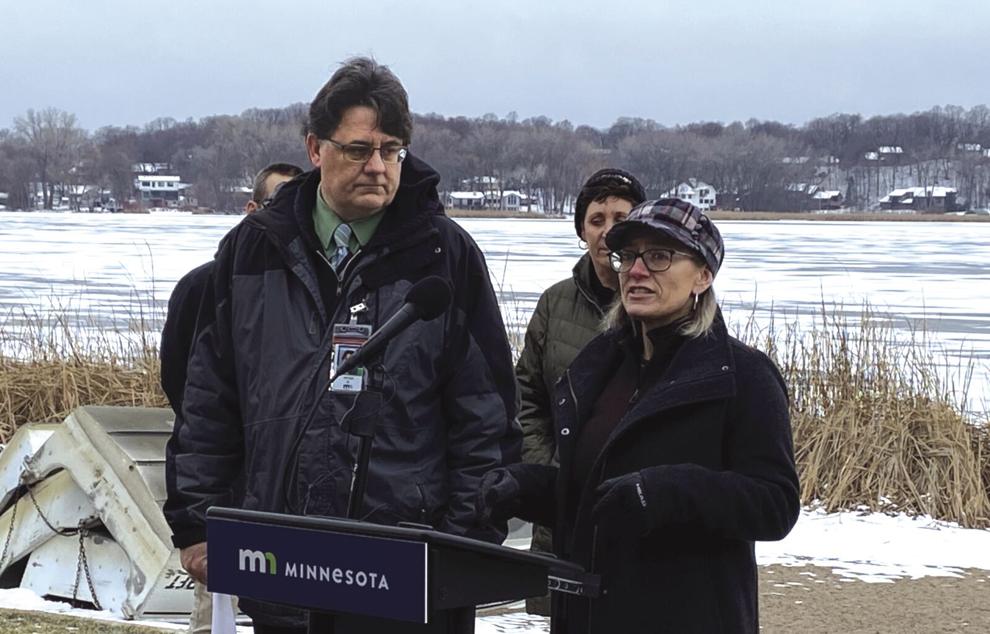 Tracking trends for many fish species over the last 30 years, "we're definitely finding that those numbers are changing," said Sarah Strommen, DNR commissioner. "Fish are cold-blooded organisms and temperature is a driving force in every aspect of their lives including reproduction, growth and survival."
"And while our warming lakes are becoming inhospitable to some of Minnesota's native fish, the changes in our lakes make them too hospitable to invasive species," Strommen said, noting that two additional weeks of open water combined with warmer lake water means additional time for invasive species like curly leaf pondweed and milfoil to grow.
Changes in ecology and conditions affect outdoor activities and traditions, and lost days of ice mean the last days of ice fishing, which ultimately impacts the state's economy.
With more than $1 million of fishing licenses sold annually and recreational fishing contributing approximately $2 billion to the economy each year, "Ice fishing is big business in Minnesota," Strommen said.
She also noted that the tourism activity it generates is important for local businesses in a time when other activities would be slow compared with the warmer months.
Luke Skinner, the assistant superintendent of Three Rivers Park District shared his thoughts on how changing waters impact other recreation like winter hiking, cross-country skiing, ice skating, and snowmobiling.
"Part of our mission within Three Rivers Park District is really to connect people to nature every day … and with the changing climate and impacts to our lakes, it really makes it challenging for us to do that," he said.
Michelle Morey is president of Women Anglers of Minnesota. The nonprofit supports women and children fishing for the past 45 year. The nonprofit has more than 1,000 members and strives to provide a safe, supportive, educational environment that connects anglers of all levels and ages.
Morey shared that the 10- to 14-day reduction in ice "can definitely be felt" by ice anglers.
"In terms of overall safety, ice anglers must be even more aware of changing conditions, particularly those anglers with wheel houses or ATVs that are at a greater risk for going through the ice or getting stuck up slushy lakes," she said. "Over the past several years, we've experienced warm and slushy and some dangerous conditions at our annual in-person tournament, which is the first weekend in March, which is one of the contributing factors to moving in a weekend earlier this year."
In addition to the group's mission of connecting women and children to the tradition of fishing, they are also dedicated to preserving and protecting a sustainable fishery and healthy environment for future anglers.
"We all hope that our children and grandchildren and beyond will be able to continue to catch a walleye through the ice, but we need to start making progress now in order to ensure that the future of ice fishing and bountiful waters and natural resources of our great state are preserved," she said.
Ann Mulholland, chapter director of The Nature Conservancy shared that nature "provides the simplest solution of all" when it comes to slowing the impact of climate change.
"Forests and farms can remove carbon pollution from the air naturally and at lower cost," she said. "Nature-based solutions like planting trees, cover cropping and rain gardens can also help us adapt to warmer and wetter weather."
"We must keep carbon locked in the soil in our farm fields, as well as in our forests, grasslands and peatlands," she said. "That is critical to limiting the worst effects of the climate crisis including flooding, drought, toxic algae blooms and extreme temperatures."
In light of the state's budget surplus, "this is a great time for investment," Mulholland said. "Bolstering Minnesota forests and increasing tree cover through reforestation, managing timber stand strategically, increasing state tree nursery capacity and protecting private forest land through Forests For the Future are all important investments."
Copyright © 2021 at Sun Newspapers. Digital dissemination of the content without prior written consent is against federal law. This could lead to legal action.