Launched at the COP26 Climate Summit in November, the consultation about Northern Ireland's first ever strategy includes a mix new and existing environmental targets and goals.
This includes several targets that relate to waste. The Department for Agriculture, Environment and Rural Affairs will publish a new Waste Management Strategy in 2023. It will also introduce an extended producer responsibility scheme for packaging 2023 to be in line with the rest. A deposit return scheme for drink containers will be introduced in 2024/25.
It will implement all the actions outlined in its Waste Prevention Plan in 2019, introduce legislation to reduce single use plastic items and send no more waste to landfill by 2035.
The strategy also details the government's goal to increase recycling of packaging by 60% to 78% by 2030.
Climate change
Mr Poots stated that it is crucial that everyone who has an interest in the environment strategy submits their views before the deadline.
The environment strategy will be the foundation of all our efforts to combat climate change and ensure a bright future.
Mr Poots stated that DAERA plans to publish the final strategy in spring 2022.
Circular economy
DAERA's draft strategy focuses on developing a circular economy within Northern Ireland. It states that it will publish a NI Circularity Gap Report by 2021 and a Circular Economy Strategic Framework in 2022.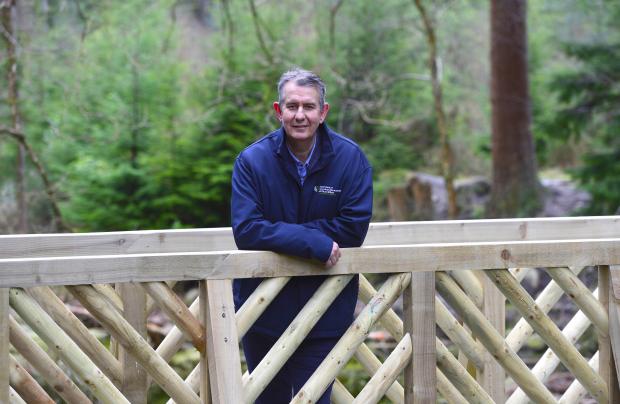 DAERA has announced that it will appoint a number of members representing a wide range of industries, sector and interests to a NI Circular Economy Coalition. They will also work with enablers from the digital, education and media sectors to accelerate the transition into a circular economy.
DAERA states that there will be a policy review by the NI Civil Service in order to identify and embed circulatory practices in existing and planned policy.
Fly-tipping
The draft strategy also includes targets related to fly-tipping. DAERA claims it will get the agreement of all 11 Northern Irish Councils to a Fly-tipping Protocol, which will define the roles and responsibilities for each local authority.
According to the strategy, seven councils have already agreed to the protocol. DAERA maintains that the protocol is still being discussed with the remaining four. The strategy states that DAERA will and the councils will annually review the protocol.
The strategy also sets goals for the development of an consistent approach to data collection regarding flytipping and illegal disposal across Northern Ireland.
Similar link
Environment Strategy Consultation
rnrnrnrnrnrn","body":"rnrn","footer":"rn
rnrnrn
"},"advanced":{"header":"","body":"","footer":""}}","gdpr_scor":"true","wp_lang":"","gdpr_consent_version":"1″,"gdpr_uvid":"76bd79c8aa7c967eb617e58e90ae804d","stats_enabled":"","gdpr_aos_hide":"false","consent_log_enabled":"","enable_on_scroll":"false"};
/* ]]> */