Dr Wahiduddin Mamud speaks to PRI-World Bank Group
---
FE REPORT|
Published:
April 7, 2022, 09:11:51

| Updated:
April 7, 2022, 09:33:46

---
Dr Wahiduddin Mahmud said that environmental concerns should be considered first when analyzing the social cost-benefit ratio.
"However it is extremely difficult and there so many interrelated aspects," he said during a virtual discussion on Wednesday.
The consultative session was jointly held by the World Bank Group and Policy Research Institute of Bangladesh (PRI), titled "Development policy paths using Natural Capital Accounting (NCA).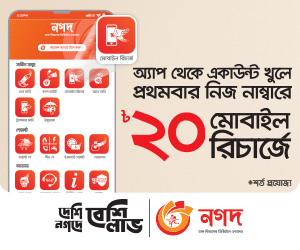 Dr Mahmud, an economist and former advisor to a caretaker government was the chief guest. He stated that an administrative shift was necessary so that the environment ministry could act without cost-benefit analysis in the event of any threat to the environment.
He clarified that there is no cost-benefit analysis if a river is threatened.
According to the noted economist, Bangladesh has taken climate change seriously, but it is not responsible.
He stated that "We need to reduce chemical fertilisers to ensure we don't harm the environment more; China has successfully stopped using them by switching to organic alternatives."
Mimi Kobayashi (senior environmental economist at World Bank) spoke on the occasion. She stressed the importance of creating an Environmental Valuation Database, or EVIS, in order to create a database for environmental valuation studies.
She gave examples from South Korea and said that the database could aid policy assessment by providing relevant information about environmental valuation.
Zaheer Iqbal (head of Resources Information Management System Unit (RIMS) Unit, Bangladesh Forest Department (BFD), stated that the Sundarbans service valuation was based on tourism, cultural services, storm protection and provisioning services for eight key resources such as fish, shrimps, medicinal plants, crabs, honey, and so forth. It has an annual economic value of $683.67 millions.
Rafiqul Islam (project director, Bangladesh Bureau of Statistics) stated that environmental statistics faces difficulties in terms of accessibility, quality, and timeliness of data.
He stated that there was a lack in integration in the national planning process, and that the department needed more manpower and technical assistance to develop new surveys.
According to the presentations, the environment's quality has declined due to environmental degradation and natural capital loss in the past decades.
According to the World Bank Group, poor environmental performance has adversely affected social wellbeing, public safety, productivity, and health. This puts pressure on already vulnerable human, natural, and physical capital and poses a serious threat to economic development and goals.
According to a presentation, "Loss in ecosystem services could prove severe if the economic system fails to adapt."
It said that a combination of carefully planned and coordinated policies, particularly those that support innovation, can simultaneously benefit biodiversity AND development.
The virtual event featured Dr Ahsan H Mansur, PRI Executive Director, and Chairman Zaidi Satar (PRI Chairman).
[email protected]