DURING the UK's hosting of the COP26 Summit in Glasgow, the Environment Act was made law. Just a few months ago, it received Royal Assent (when The Queen formally agrees that the bill will become an Act of Parliament).
Rebecca Pow, Minister for Nature Recovery and the Domestic Environment and MPP for Taunton Deane said that this was a turning-point and an example for the rest.
The Act will clean up the country's air, restore natural habitats and increase biodiversity. It will also reduce waste.
It will stop the decline of species by 2030 and reverse the declines in iconic British species such as the red squirrel, hedgehog, and water vole. It will also require new developments in order to improve or create habitats and combat illegal deforestation abroad.
It will allow us to transition to a circular economy by incentivizing people to recycle more, encouraging companies to create sustainable packaging, making household recycling easier, and stopping the export of plastic waste to developing nations.
These changes will be driven primarily by new legally binding targets for environmental protection. They will also be enforced by an independent Office for Environmental Protection that will hold public and government agencies accountable for their environmental responsibilities.
We have been able to get the Act in place quickly. We have already banned the sale and use of plastic straws, stirrers and cotton buds, raised the plastic bag price to 10p, extended it to all retailers, and launched a consultation to ban single-use plastic cutlery, plates, and polystyrene cup.
We also launched a call to evidence on other single-use plastics, including wet wipes. This is something that I am passionate about.
The majority of these contain tiny plastic particles that endanger the marine environment. We need to change this.
"We also launched a consultation regarding the implementation our due diligence requirements relating the supply of key commodities like palm oil or soya, which will help to combat illegal deforestation throughout the globe.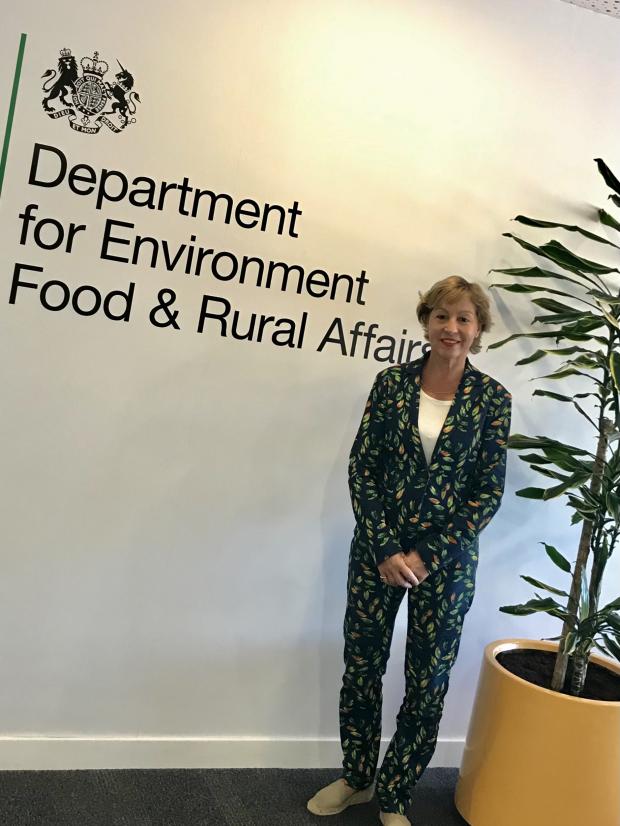 We will respond quickly to any inquiries about consistent recycling, the deposit return scheme of drinks containers and extended producer liability for packaging (which places the onus on manufacturer placing it on market).
These measures will change the way we dispose of our rubbish. We also published a draft Principles Policy Statement that will place protecting the environment at heart of future policy.
I am pleased that the Act will make it harder for water companies to discharge sewage into rivers and waterways. Through Governments Strategic Statement to Ofwat (the water regulator), we are the first government to express our expectation that water companies will reduce storm sewage overflows.
This has also been placed on a legislative basis. If they fail to act, we will be taking legal action against them.