Almost all of southern Ontario will need to brave the frosty conditions as Environment Canada issued an extreme cold warning.

According to Environment Canada, wind chill values were hovering at -30 Saturday morning according to a statement.
Environment Canada has updated its statement to say that the province can experience wind chills between 25 and 30 Saturday night and Sunday morning.
Read more:
London, Ont. region braces for extreme cold Friday into Saturday
Environment Canada said they issue extreme cold warnings when temperatures or wind chill values elevate the risk to health.
The weather agency is warning residents that they should dress appropriately for the conditions to avoid hypothermia or frostbite.
Trending Stories
Trudeau says very small, very angry trucker convoy is trying to lash out

Organizer of GoFundMe campaign for trucker convoy withdraws $1M, company confirms
Story continues below advertisement
"Cover up. Frostbite can develop within minutes on exposed skin, especially with wind chill," the statement read.
"Risks are greater for young children, older adults, people with chronic illnesses, people working or exercising outdoors, and those without proper shelter."
Read more:
Toronto under extreme cold warning as temperatures to drop as low as -30 with wind chill
The agency reminded residents to look out for cold-related symptoms.
"Shortness of breath, chest pain, muscle pain and weakness, numbness and colour change in fingers and toes," Environment Canada listed.
A slight warm-up is expected to improve conditions by Sunday afternoon.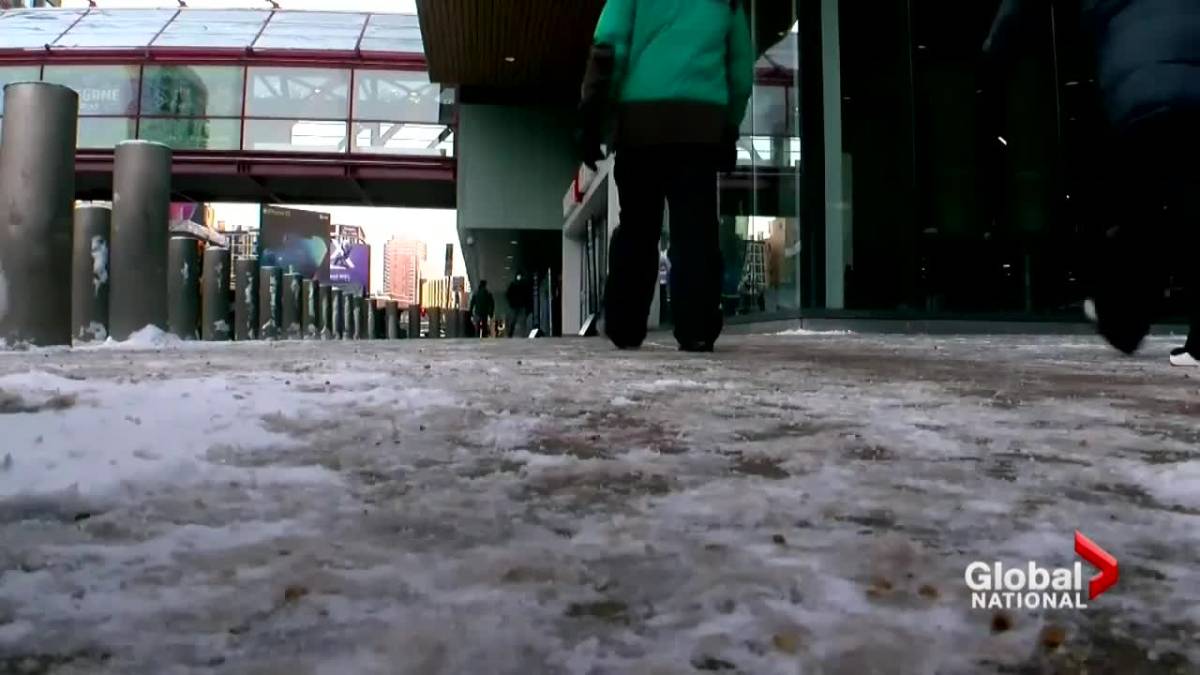 Extreme cold weather hits eastern parts of the US
© 2022 Global News, a division of Corus Entertainment Inc.