St. John's Cathedral hosts climate conference April 22-23.  
" class="uk-display-block uk-position-relative uk-visible-toggle">
Click to enlarge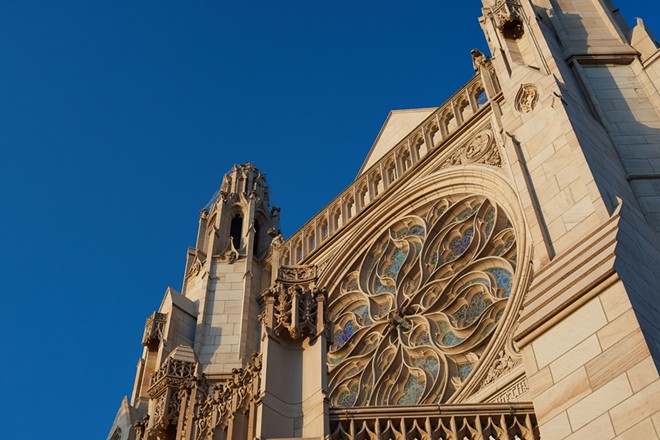 IIt may sound a bit early To think about the 50th anniversary Expo '74 was a good idea, but the forward-thinking people of St. John's Episcopal Cathedral were so far ahead of the curve, they planned an entire environmental conference for 2020.
Then, a pandemic in the world scuppered their Earth Day plans.
Two years later, Hope for Creation Conference is still going strong. The conference will feature speakers from various faiths, political backgrounds, expertise, and will be held April 22-23, for a two-day conference.
John Wallingford, a parishioner of St. John's, said that the conference organizer is trying to include a wide range of people in this discussion. "We want to bring people who have been on the sidelines by choice about climate care and climate changes to the conference and give them a place to feel safe to share their thoughts."
In addition to asking how Spokane's Expo'74, the 50th anniversary of Spokane, should be remembered, the conference will examine what it means to take care of the Earth and how the Inland Northwest can address climate impacts.
"[Our goal]Wallingford states that Spokane needs to reflect on what environmental leadership looks for. He also suggests what kinds of things Spokane can do locally to make a difference regionally and globally.
A wide range of speakers will be featured at the conference, including Whitworth University's Professor Jonathan Moo, who will discuss how religions call upon humans to care for creation; Gloria Flora (a sustainability speaker and researcher) who will talk on biochar in fuel-rich forest fuels; Washington State University's Aaron Esser who will talk on adaptations for dryland Wheat farming; University of Idaho Professor Tara Hudiburg who will talk how forests can store carbon; and Twa Le Abrahamson, Spokane Tribe who will speak about respect for the land and the Midnite Mine cleanup and Midnite Mine cleanup. J. William T. Youngs, author and editor of The Fair and the Falls will give the keynote speech at 4:15 on Saturday. The topic is "Expo 74": The Environment Then and Now.
The conference costs $20. Although the conference is not available online, the main speakers and discussions can be streamed at a reduced rate of $10. The reduced rate is also available for exhibitors and students. Register at Whitworth.edu/HopeForCreation.
On April 23, the event will host a street fair that features art, food trucks and live music.