A RECENT study revealed that more Scots cycle because of environmental concerns.
The study was done by Cycling ScotlandIt was found that the number bikers who cite the environmental as the reason why they ride has more than doubled in 2017
Over the same period, there was also a 70% increase of young people cycling.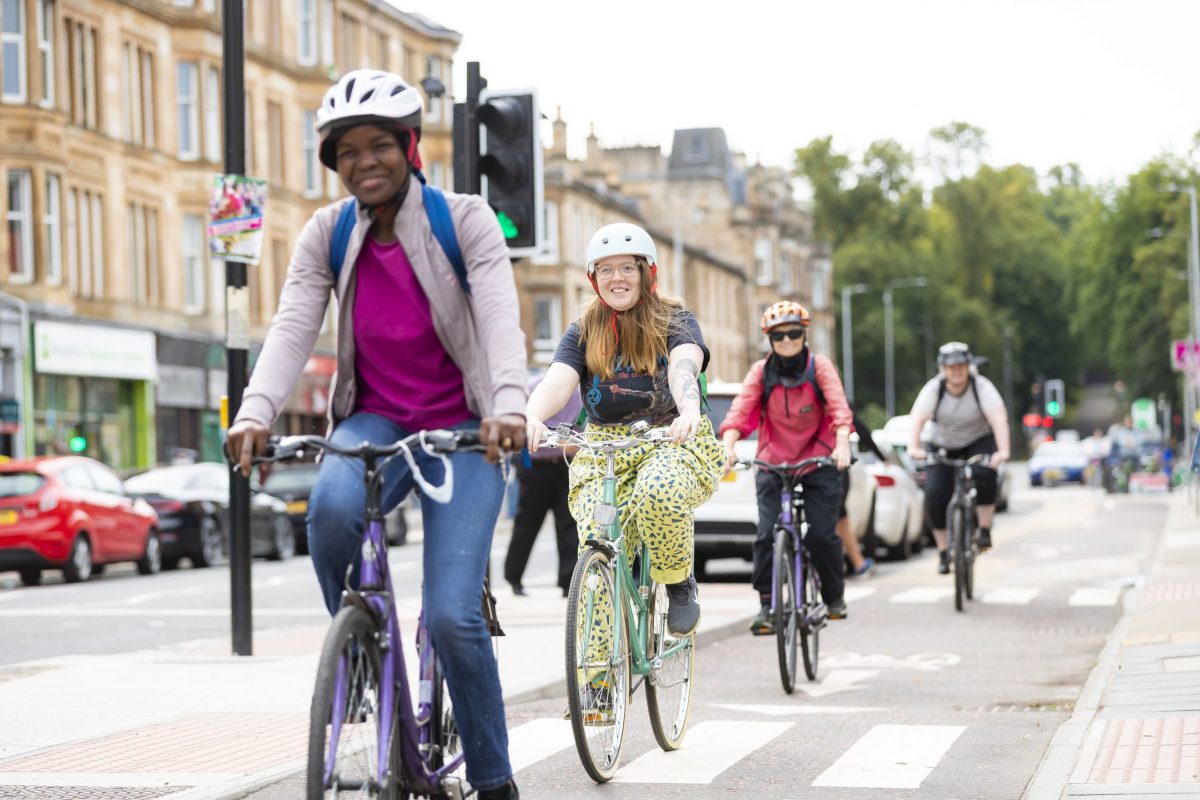 The study, which was published today, showed that there has been an increase of 30% in the number people who cycle since 2017.
The total number of people who cycle in Scotland is 35%.
The study showed that cycling was more popular than ever with 28% of cyclists choosing the environment to be their reason for doing so in 2021.
Keith Irving, Chief Executive at Cycling Scotland, stated: The world has changed significantly since we last did this tracker research back in 2019.
35% of people cycle for transportation or leisure. It's encouraging to see cycling become a more common means of getting around and getting some exercise. The key to addressing the climate crisis is not only making people happier but also healthier.
The study also identified barriers that prevent people from cycling.
Many parents expressed concern about road safety. In fact, 70% of those surveyed rated their local roads as unsafe.
Another 61% of respondents claimed that they are prevented from cycling by a lack of cycle paths and traffic-free routes.
Irving spoke out about what can be done in order to increase the number of people who choose to cycle. He said: To help more people bike, we need to ensure that they have access to bikes and storage at home as well as at destinations such workplaces and shops.
Our research has shown that congestion on roads is a major barrier to cycling. To reduce vehicle traffic in shopping areas and residential streets, we need to implement the Scottish Government's welcome commitment to reduce vehicle kms by 20% by 2030.
A network of dedicated cycling lanes is essential to make our roads safer for everyone, especially children. Every cycle will contribute to a transition to Net Zero by reducing emissions.
The Cycling Scotland study interviews 1,029 people who lived in Scotland between August 2021 and September 2021.