Des Moines' mayor connects the dots between work at the local level in America and effective global climate leadership.
BY FRANK COWNIE
What is ICLEI?
ICLEI–Local Governments for Sustainability, which was founded in 1990 as the International Council for Local Environmental Initiatives, is a network of local and regional governments committed to sustainable urban development that advances international goals and holds leaders accountable for planning, action and reporting.
The organization is committed to solving the world's most intractable sustainability challenges. ICLEI provides credibility, transparency, robustness, and credibility to communities that have committed themselves to reducing greenhouse gas emissions, improving their lives and livelihoods, as well as protecting natural resources within the communities they serve.
Des Moines' partnership with ICLEI Global and ICLEI USA has been instrumental as we navigate the pandemic and work to move our city's climate action forward. ICLEI USA staff has provided technical expertise and planning resources to help maintain momentum in the face logistical, technical, and political challenges. ICLEI represents many subnational governments all over the world.
Foreign Service professionals should look to ICLEI and local governments that are members to get ideas, partners in progress, and to be passionate leaders in the fight against climate change and limit global warming below 1.5 degrees Celsius.
—Frank Cownie
The Intergovernmental Panel on Climate Change ReportIt will be released August 2021. We don't have time to wait. Climate change is causing catastrophic weather events all over the world. As mayor of Des Moines in Iowa, I am well aware that these threats and the challenges they present to my community are real and cannot be avoided.
2020 saw severe damage to Des Moines, Iowa and much of the state from a straight line windstorm called a "derecho", which is roughly the strength of a Category 4 hurricane. Businesses and residents were without power for several days, some for more than a week. Others suffered damage from winds or fallen trees. Two years earlier, huge flooding occurred after 5-10 inches rain fell in a span of five hours. This floodwater inundated the city, washing away cars and overwhelming stormwater infrastructure.
This experience is not unique to American cities. Subnational governments around the globe are facing their own challenges due to heat waves, wildfires and sea level rise. Many of us have likely seen firsthand the impacts of climate change. Some may be more severe depending on where we live or were posted. The science is clear that these ordeals are a present and real threat, and will increase in frequency. As a result, foreign entities will continue to request the U.S. diplomatic services to address climate change.
U.S. diplomats are the front line of America's civilian presence abroad. The Foreign Service has influence on the global dialogue about climate, disaster recovery, and refugee resettlement. If America is to be viewed as a climate leader of the 21st Century, this is vital.
Leveraging Local Voices
ICLEI (Local Governments for Sustainability) Global president, I am committed working with leaders around globe to leverage the voices and communities of local governments to combat climate change, and to facilitate a cleaner future. I've joined Google, the Government of Iceland and other global partners in the United Nations' 24/7 Carbon-Free Energy Compact. I urge our diplomats to look at how they can encourage more corporate, nongovernmental organisations (NGOs), and government partners to sign this compact. A focus on 24/7 carbon-free electricity can transform energy generation and distribution around the globe and provide accountability and transparency regarding how much progress we are making in transitioning to clean energy in accordance with global agreements.
There are many cities that are rising in emerging countries all around the globe. This presents an opportunity to solve problems right from the beginning, to learn from other cities' successes and failures, and to lead by innovation and grassroots initiatives. ICLEI can provide feedback and insight to Foreign Service professionals about programs, projects and initiatives that we've already implemented. We can share the successes we've achieved and the challenges we've faced so that your teams can offer better insights and guidance for policy and programs and developing nations can, in turn, achieve success, ideally at a faster pace than we've accomplished so far.
We know that sustainability efforts have the greatest impact when all levels of government work together. But we also know that we need the right tools and resources to make them happen. ICLEI offers a range of tools and technical guidance that can be easily accessed to assist communities in addressing climate and sustainability challenges. Foreign Service professionals should be familiar with these tools and the common reporting requirements that most local governments have adopted in order to adapt policies to meet the needs ICLEI members. Nationally these include the Biden administration's targets to achieve 100 percent carbon-pollution-free electricity by 2035, and net-zero greenhouse gas emissions by 2050. Internationally, the Paris Agreement and subsequent U.N. goals and targets were established. Climate Change Conferences, the most recent being COP26 in Glasgow.
We are demonstrating at the local level our ability to take decisive action and devise measures to combat climate change.
To successfully implement a national climate strategy, it is crucial to connect with and gain support from Americans. Many of our community members, especially in the Midwest and across the country, are not engaged with city-based think tank and the ideas they offer. But achieving a future free of fossil fuels and emissions doesn't make good sense only for metropolitan areas. It can help drive economic growth, strengthen local social systems, and provide support networks for all areas of the country, even rural Iowa. The State Department can partner more directly with NGOs and multilateral organizations, which opens up opportunities for local governments. It can guide investments from, like the International Food Policy Research Institute, or the International Renewable Energy Agency into neighborhoods, into high-paying local jobs, and into more resilient infrastructure.
We also need to make sure that we do not leave behind workers in traditional industries, or those in smaller towns and rural areas. Our Foreign Service can make connections to foreign business entities that can lead to new partnerships in areas that have been overlooked or underutilized.
Rare Opportunity
Many scholars, think tanks, and legislators are becoming more aware of the importance of improving transnational relations between foreign and local governments. We are demonstrating our ability at the local level to take decisive action and create measures to combat climate change. We need better tools at local level to collaborate with global partners who share the same concerns. The City and State Diplomacy Act will enable us to do this.
Our greatest resource for enabling the inclusive and equitable social change we need is the people we serve as local government leaders. Residents, local businesses, as well as those most at risk from climate change, should have a voice in this process and be part the solution. Foreign Service officers should be able to interact in local communities across the United States with residents and businesses. This will allow local governments to build global ties, and allow governors and mayors of the United States to strengthen their alliances through partnership and cooperation.
As a progressive local leader in a historically conservative region of the United States, I've experienced my own share of challenges convincing my local and regional peers to move forward on climate change and sustainability. This is changing. We now have an opportunity to overcome the greatest existential threat to humanity. This energy must be harnessed collectively for the benefit all Americans.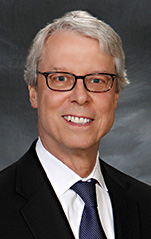 Frank Cownie was elected mayor of Des Moines in 2004. He is the longest-serving mayor of Iowa. He is a public servant and businessman with a long history of environmental activism. Mayor Cownie serves as the president of ICLEI (Global Executive Committee for Local Governments for Sustainability), a global network that includes more than 2,500 regional and local governments dedicated to sustainable urban development.
Read More
"Cities & COP26 Negotiations," by Geneva Environment Network, December 16, 2021
"Negotiators Reach a Climate Deal, But the World is Still Far from Limiting Warming," by Brad Plumer and Lisa Friedmanby, The New York TimesNovember 13, 2021
"Subnational Diplomacy and Climate Governance. Californian Global Leadership," Benjamin Leffel, USC Center for Public Diplomacy, March 2018