Alan J. Borsuk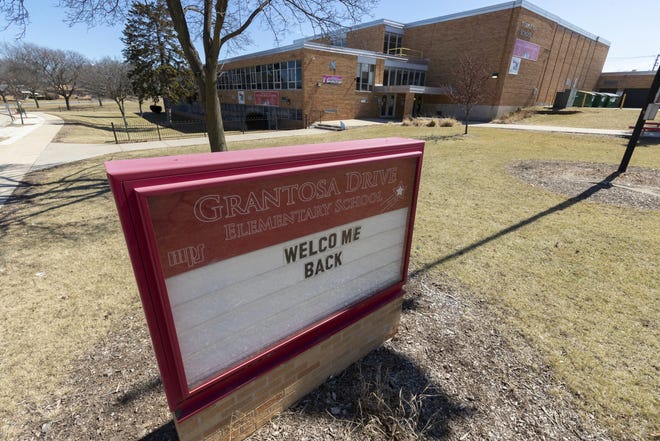 I am writing today to express my deepest regret for Grantosa Drive School.
That was the opening of a letter written by a long-serving teacher at the northwest side school to members the Milwaukee School Board. She went on to explain why she felt the need to use the word heartbreak. Five other school staff members sent letters to the school describing the alarming state of the school.
18 other school staff signed a letter asking the school board for help regarding extreme concerns of climate, culture, and safety at our school.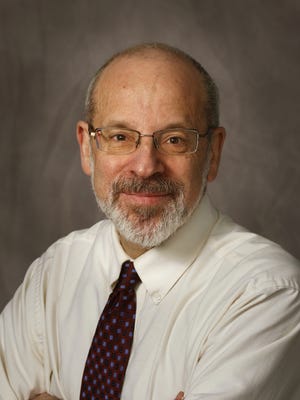 According to the record, the school board and Milwaukee Public Schools administrators received mild responses to the string of intense letters. It is difficult to tell the truth from an outsider beyond that record. My request to speak with the principal and visit the school was denied.
More:Alan Borsuk: How can you see MPS? And how do they respond to what they see? Your answers will be very telling.
More:It will be chaos: While Republicans push to change, MPS leaders decry bill that would dissolve school district
Even schools in high-income areas and schools with good records of student achievement, student behavior and stress among teachers have become a major concern in recent years. The COVID pandemic has made the problem worse.
Grantosa Drive School might be a vivid example. Grantosa staff members sounded alarms, but I see this as a call to reevaluate what is happening with many kids, parents and teachers, and to consider new approaches to creating positive learning environments in many schools.
Grantosa, 4850 N.82nd St., had 585 students from 3-year-old kindergarten through eighth grades as of September. In recent years, less than 10% of students who took state-standardized tests scored at the advanced or proficient levels. Seventy percent of students took the state test in spring 2021 and tested below basic levels.
You can make your own conclusions, but Grantosa was rated at the meets expectation level in the school report cards released last fall by the Wisconsin Department of Public Instruction.
Here are the statements of teachers to the school board regarding Grantosa at the time the report card was issued:
The teacher wrote that she was devastated to admit that coming to work every day has always brought me joy and hope. Those feelings quickly turn into fear. Fear of how my colleagues will abuse me for yet another day.
Referring to students she said: Teachers at Grantosa are in abusive relationships which can only be escaped by quitting. We see these individuals returning to our classes repeatedly, committing the same abusive acts, without any consequence. As their phone numbers change every week, it is difficult to get in touch with parents. Some teachers don't receive support when they do get in touch with their parents. Instead, they are subject to blame and verbal abuse.
The letter continued, "Today I have a student whom Ive developed great relationships with cussed and threatened me for not allowing her to watch Netflix in class." The students had devised a way to bypass the system.
These examples have become the minor stuff. Teachers are trying put out the bigger fires: the fights and furniture being flailed. They also try to protect their students from injury and property damage. I see my colleagues giving up. They have reached a point where they feel hopeless. Therefore, they continue to endure the toxic environment in which they live.
A second staff member wrote a letter saying, "Our staff are forced to adjust to a broken system." She spoke out about the many vacancies in teaching and other positions at the school. Grantosa members also stated that the principal was absent for a long time and was replaced by ineffective central administrators.
She wrote, "Not only has the lack in staff created a stress climate, but the lack leadership at Grantosa has adversely impacted our staff's morale." She stated that the school had a disillusioned and inconsistant structure, as well as anxiety over the unknown.
She stated that schools are an important part of ensuring safety and well-being in communities. It is disheartening to me that the very system I rely on for this purpose seems to be in decline.
In a third letter, she stated that she had been an educator for more 20 years, more half of which at Grantosa. She recalled the great teachers at Grantosa who gave so much to their students.
They have recently given up their mental and physical health to the profession. She wrote that teaching is no longer a job in education. We no longer have the hope of ever being able educate.
She also said that students understand that there is no effective consequence for bad behavior because of the revolving doors of administrators. Students are realizing that they can go to school but don't have to follow any rules, it becomes more difficult or impossible to teach lessons.
She concluded that we need support and communication before the school dies. We deserve better for our students, our staff, and our communities. But, we won't survive if this continues.
A first grade teacher wrote: "In my classroom, several students are disruptive to the extent that other students learning is impeded and, oftentimes safety is hindered." She claimed that when she calls for help, her phone is often not answered. She wrote that she had been punched, but with no consequences. Some of her students are seen wandering the hall, and since they don't know what is happening and I am stretched thinly, many more have joined this behavior.
The teacher wrote that parents calling parents is usually futile, especially if they cannot be reached. Students are removed from class and brought back just a few minutes later. They return with the same or worse behaviours. There seems to be no consequences. My students who attend every day and do what they need are tired to be unsafe, not getting the help that they need, being sworn at, being interrupted, and not having enough adult support.
The staff members' letters are public records. However, due to the intense rhetoric and actions around issues like those raised here, I have decided not to use the names of the letter writers in this column.
I was made aware of the Grantosa situation last fall and later found out that staff had written letters for the school board. I filed an open records request on Nov. 9 for copies of their correspondence. Jacqueline Mann, the head of the MPS Office of Board Governance, wrote me a letter dated February 3, but it wasn't sent to me by email until March 10, over three months after my request.
Separately, Mann wrote a letter to one of my teachers, stating that staff concerns should be addressed with MPS administrators. I also received a Dec. 9 letter from Patrick Chatman (an administrator who oversees schools in the northwest, including Grantosa),
Chatmans letter stated that while we acknowledge that Grantosa has been difficult for staff, the district remains committed to ensuring that consistent administrators, safety, and additional staffing support are present daily to assist in the work of Grantosa. Many vacancies have been filled and the district's handbook on discipline is being used for student behavior. Grantosa is a priority for the regional team and senior staff. This will ensure that students have meaningful learning days.
I asked MPS for comments on this column. It described the contents of the letters. Here's the complete text of the response.
Milwaukee Public Schools is determined to ensure that every school receives the daily support they need from administrators and staff. The district has worked hard to fill vacancies and assist staff and administration in addressing student behavior. Our goal is to continue to work with Grantosa and all of our schools to accelerate student achievement, foster positive relationships between staff and students, and cultivate leadership at all levels.
A source at the school says that not much has changed since Nov. 26, when the letters were sent.
Yes, student achievement must be accelerated. Positive relationships within school communities should also be established. But what if it isn't happening? What if there is strong evidence that it isn't happening?
What then? What then?
Alan J. Borsuk, senior fellow in law at Marquette Law School, is responsible for public policy and law. His column appears in print on Sundays. Reach him at alan.borsuk@marquette.edu.