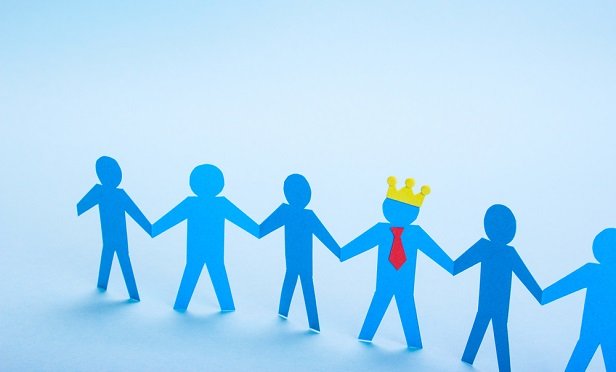 The way we work has drastically changed since March 2020 and the outbreak of the COVID-19 epidemic. As the world adjusts to this new working reality businesses and their leaders will have to adopt agile mindsets in order to meet the needs of a changing workforce. Employers must adapt to the current tight job market, and lean on responsive leadership for equitable opportunities that retain and attract talent.
Leaders must balance employee preferences, strategic goals, shifting remote/hybrid workplace cultures, and this all within the context an evolving virus that has halted many enterprises' plans and delayed return-to work timelines.
Leadership training for managers
You may have heard that all leaders are managers. However, not all managers are leaders. This statement is now more true than ever. If you have ever supervised or led a team, then you know how important managers are in motivating, motivating and maintaining top performers within an organization. Leadership skills and empowerment are key to organizational success. This has a direct effect on productivity and performance.
Leaders have faced many new challenges as they try to manage COVID-19 recovery and management. Today's workforce is open to many options and they are clear that they want to work in companies that invest in their continued development. Employees want their managers to help them develop their careers and support their growth. Organizations that fail to meet this challenge will see many top performers leave and seek out new opportunities.
Business leaders should invest in employee development and create leadership programs that provide managers with the skills and competencies to succeed and expand their skill sets. This investment may take many forms but it is essential for a business to succeed.
Employees want to work for responsive companies that are goal-driven, encourage growth mindsets and provide coaching and feedback. They also want to be rewarded for their solid performance.
Encourage employee engagement.
It is important that organizations work together to create a culture of collaboration where employees and leaders can have fun, but also work together to deliver our product offerings to a global audience. It is even more important for leaders to communicate with their employees and listen to them. This will help to inform human resource initiatives. Employees feel valued and listened too when managers are trained to actively listen to them.
It is important to create conditions that encourage employee engagement. This can be done in a variety of ways. Engaging employees through interactive all-hands meetings and staff engagement surveys are some of the ways to do this. Listening tours can also be used to help you develop and execute strategies related to employee satisfaction, motivation and retention, as well as recruiting new talent.
Analytics tools and solutions can be used to measure employee engagement. You can also partner with consulting companies and analytics companies to help you achieve your goal of making your workplace the best it has ever been.
Another common approach is to conduct surveys before developing a return-to work strategy. This allows employees to directly ask where they would like to work. TeleSign's recent employee survey revealed that the majority of employees prefer to work remotely. We created a Workplace Declaration Form to give employees the ability to make the best decisions for their work style, whether they are in-office, remotely, hybrid, or fully remote.
Listening to your employees opens up new avenues for communication within the company. We launched CEO office hours and shared guidelines for virtual collaboration after employees asked for more opportunities to communicate with our CEO. This was to ensure that we maximize virtual working and maintain a team-focused culture. The guidelines also included meeting time expectations to help us create more effective work norms that respect and balance our colleagues all over the globe.
Finally, partnerships with analytics and consulting companies can provide greater insight into how your workplace community can be best served. Market studies are used to assist human resource managers in assessing their internal processes and aligning their KPIs.
Attracting and retaining talent
It is well-known that remote work environments can make it difficult to foster a positive company culture. Employers need to offer attractive benefits and fair compensation to retain and attract employees. Although we may not be in a position to meet in person or use the office space benefits, it is important that we offer unique opportunities to employees that show we are committed to their dedication, dedication, and talent. This is a crucial component of our human resource leadership work, as employees are the key to our success.
Motivosity has a number of recognition platforms that can be used to help employees recognize and appreciate their efforts. A company-wide recognition program through internal awards is another way for employees to be aligned to common goals and encourage peer recognition. Even if you work remotely, it is possible to recognize high-achieving employees with awards-based incentives.
Employees can also be supported by adding mental health benefits. Employers can access mental health resources from their home, allowing them to show that they support their individuality as employees and people. Make your offer creative. Monthly gym and exercise offers reimbursements can be used to pay for equipment and subscription fees. You can encourage physical health by creating fun and creative programs that connect, challenge, and build camaraderie. You can gamify your exercise routines or provide opportunities for team building.
Executive leaders need to work together to make sure their employees understand the importance and impact of their opinions. This includes including diversity, equity and inclusion (DEI) into their strategic priorities, expanding company cultures to foster collective engagement and a sense of belonging among distributed workers, and creating comprehensive, strategically-oriented recruiting practices that will recruit and retain the right talent.
As we look to the future, it will be crucial for HR and workforce managers to collect feedback from their employees, listen and implement practices that make their employees feel valued.
Peter Vermeulenis chief people officer TeleSign. Peter is a specialist in the development of cost-effective, sustainable and measurable strategies to drive organizational and talent success.  Peter was previously the Global Head for Human Resources & Customer Service for Amazon. He has also held leadership roles at Johnson & Johnson as well as the Linde Group.