Environment Minister Edwin Poots MLA urged the public to respond in Environment Strategy consultation that closes next Tuesday.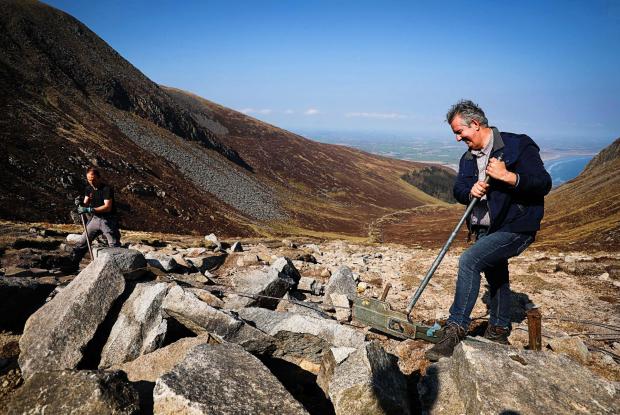 The Environment Strategy will establish Northern Ireland's environmental priorities over the next decades. It will be part of the Executives Green Growth delivery Framework. It contains both existing and future environmental targets/objectives that will be used by DAERA as well as all Northern Ireland departments who have a role to play in improving the environment.
Minister Poots stated: Northern Ireland boasts a rich and diverse biodiversity. It is urgent that we all take action to protect it. I launched the consultation on Northern Ireland's first ever Environment Strategy at COP26 in November. This highlighted how important it is to make Northern Ireland a global leader in environmental protection and combating climate change.
It is my central companion to my Green Growth Plans and covers so many areas of our lives. This Strategy will provide the foundation for a coherent, effective and efficient set of interventions that can make a real difference in the quality of our environment. Improve the health and well-being for all who live and work there; create economic opportunities, and allow us to play our part to protect the global environment for many more decades.
He said: It is crucial that everyone who is interested in the Environment Strategy submits their views before the deadline of midnight on Tuesday, 18 January. The Environment strategy will be the foundation of all our efforts to combat climate change and ensure a bright future. The Department plans to publish the final Strategy in early spring 2022. Please dont delay, respond today at: https://www.daera-ni.gov.uk/consultations/environment-strategy-consultation.
Notes for editors: 
All media queries should be directed to the DAERA Press Office.
The Executive Information Service operates an out of hours service for media enquiries only between 1800hrs 0800hrs Monday to Friday and at weekends and public holidays. Contact the duty press officer on 028 9037 8110.
Share this page