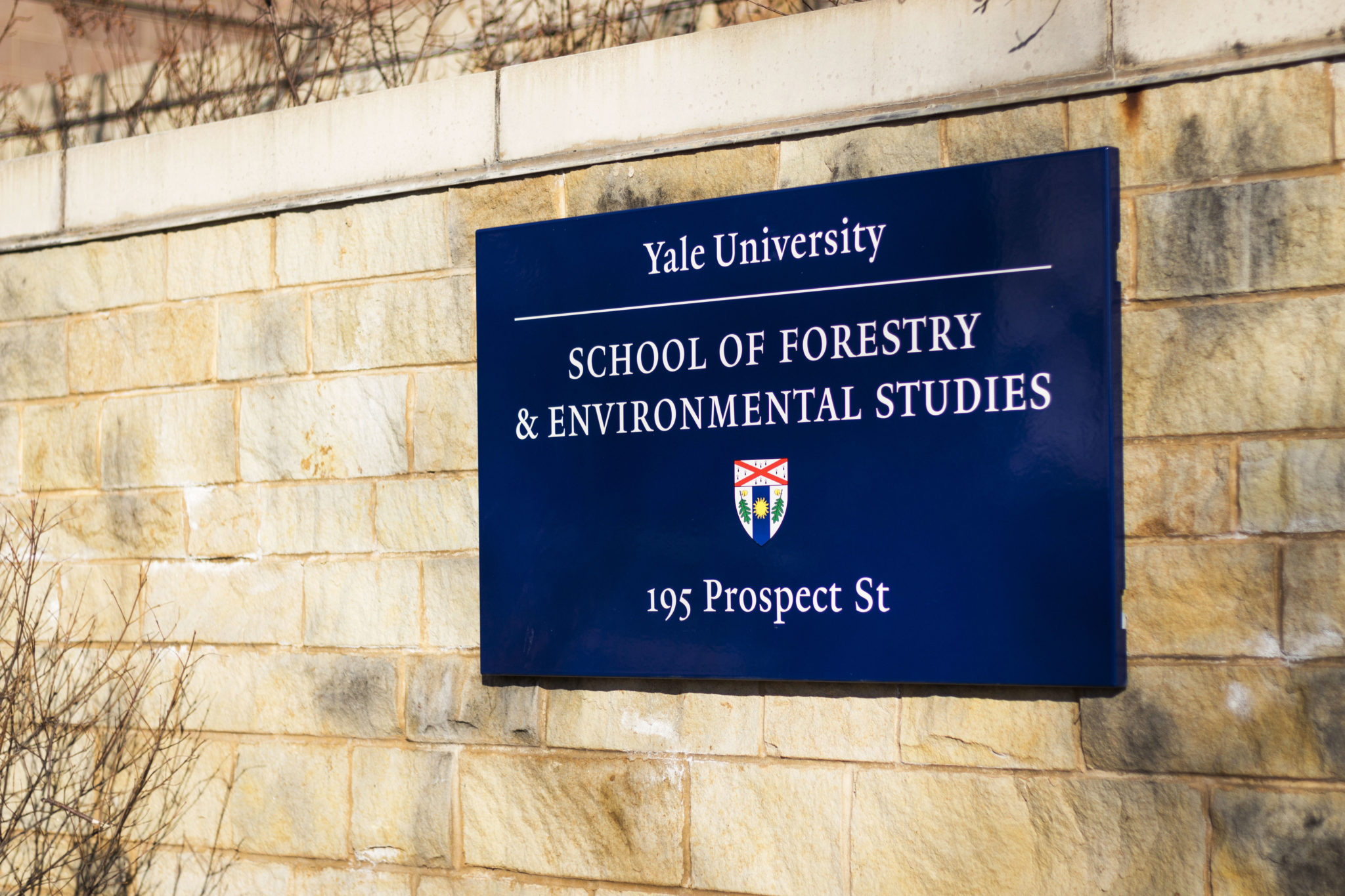 Yale Daily News
Three Yale graduates joined the Yale Center for Business and Environments Advisory Board. It is a joint program of the Yale School of Environment and School of Management. They met for the very first time as part of this group on December 3.  
CBEY (Center for Business and Environment) announced the three new members to its Advisory board in November. Alexandra Cooley ENV 12 SM 12 joins the organization as chief investment officer at Greenworks Lending. Nicole W. Sitaraman00 comes to the organization having a background in consumer empowerment in energy and as Vice President for External Affairs and Policy at Sustainable Capital Advisors. Sofie Beckham ENV02 is the chief sustainability officer of the International Paper Company. She brings a focus to sustainability and manufacturing to the board.
Cooley sent an email to The News stating that Yale is doing amazing work at the intersection of finance and clean energy. He also wrote that there are many initiatives, conferences and case studies. I hope to be a resource for all the University's incredible talent in this area.
Cooley was a graduate student in a joint program between the School of the Environment (now Yale) and the School of Management (now Yale). CBEY was Cooley's first year. She was also involved in the planning of Yale Clean Energy Conference. Upon completing the joint program, Cooley embarked on a "nontraditional career path" with service in government along with finance, where clean energy financing products continue to gain momentum.
Sitaraman is also joining her as one of the new recruits to the advisory boards. Sitaraman was previously a member of CBEY as an expert panel titled Clean Energy, Post-COVID Workforce 2020.
Sitaraman, in an email to The News, stated that my work has been on consumer empowerment, equity, and energy democracy over the years. These are fundamental building blocks for decarbonization and building resilient grids. Inclusion is essential to energy and financial innovation. I am excited about bringing this perspective to the Advisory Board.  My diverse network and thought leaders will join me on Yale's campus to inspire and challenge future leaders in sustainability.
Sitaraman was first to Yale in 2019 for CBEY to speak on a panel entitled Delivering Innovation for Clean Energy Future. She has already contributed to the Yale Clean Energy Conference and will engage in other initiatives at Yale, such as the Power and Race in Community and Business and the Environment and the Clean Energy Finance Forum.
Beckham was the first chief sustainability officer of International Paper. He also served as a guest lecturer at the School of the Environment last year. 
Beckham said that the board is diverse in terms of both people's backgrounds as well their geographical locations. The missing element is the industrial sector, especially in manufacturing. It is easy to forget that many of the initiatives the private sector is taking in sustainability are different depending on where you are at the value chain.
Beckham hopes her experience in the manufacturing sector will help to enrich the center's work and engagement with students. 
The first meeting of the advisory board was enjoyed by all three members. Andrew Winston gave a talk about Net Positive, followed by a focus-group portion in which members of the advisory board split up to discuss the talk. 
In 2006, Yale Center for Business and Environment (Yale Center for Business and Environment) was created.


HAMERA SHABBIR
Hamera Shabir is a staff reporter covering women's and mens's golf. Born in California's Central Valley, she is currently a sophomore at Branford College and double-majors in Political Science as well as Environmental Studies.