Gaia's landmark is the new environment museum 
hori-zonte proposes the 'new environment museum' in gaia, portugalIt is embedded in the vast rural landscapes. It takes the form of a green veil. It is integrated into the landscape and provides a qualified public area for the local community. The Underground center strives to be unique, not only in its conceptual approach, but also for its engagement with the city and its local characteristics. It commits to fundamental vectors such urban harmony, socio-economic endorsement, and smart bioclimatic design.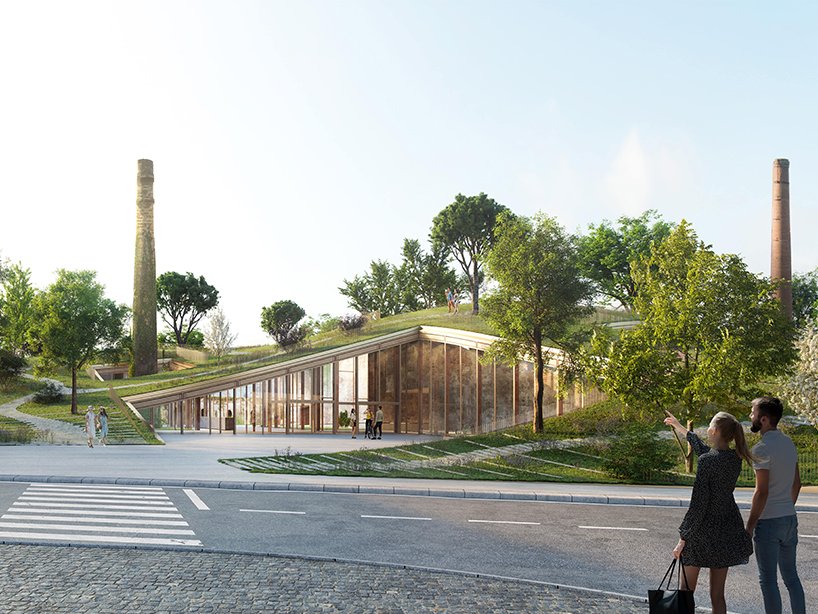 The museum's entrance is through several cutouts in its green roof. These cutouts bring light inside.
All images by horizonte
ARCHITECTURAL PORTAL TO NATURE
The final design is intended to foster harmony between the visitors and surrounding landscapes, while also honoring the history. As one walks the site, you will see reminiscences, monuments, and ruins from the old ceramic production halls. The old chimneys and furnaces are embedded in the park and museum, becoming part thereof. The green veil that covers the hilly roof transforms into a topography, accessible to everyone.
The Design teamThey wanted to create a visual connection that blurred the lines between indoor and outdoor. To achieve this, they cut through the green roof to allow light to enter the museum's partially-lit spaces. The park and the center are now one. Nature can be allowed to grow and enter through the patios. This creates an active element of the museum.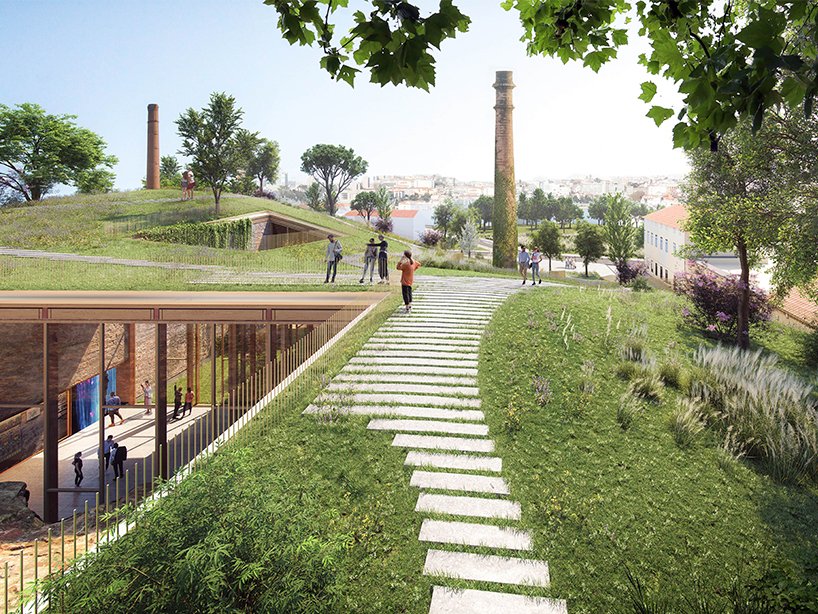 the environment museum's roofscape: a new park for the city's inhabitants and a greener outcome to the building's performance
The museum encourages a sense of temporal dynamism, as well as an array of experiences for visitors throughout each year. It also aims to improve the principles of bioclimatic design and biodiversity. The new design incorporates the structures of the ceramic industrial halls and the rest of the earth. the old brick walls become the new walls of the main exhibition spaces, like the earth, which can be transformed into the green roof's soil. The architects wanted to encourage reuse, reduction, reproduction, and responsible use of resources through this project.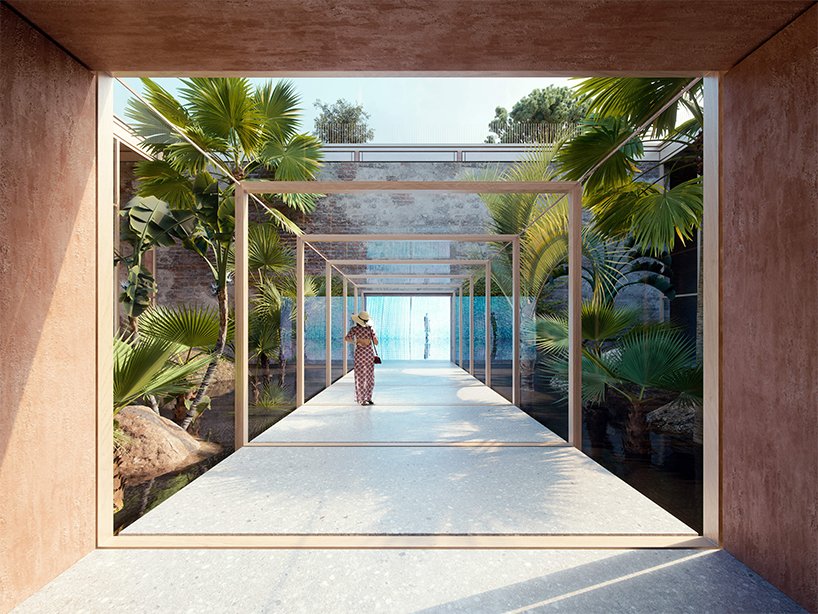 Gallery between two exhibition halls. there's a continuous relation between indoors and outdoors throughout the whole building, connecting the museum with the nature outside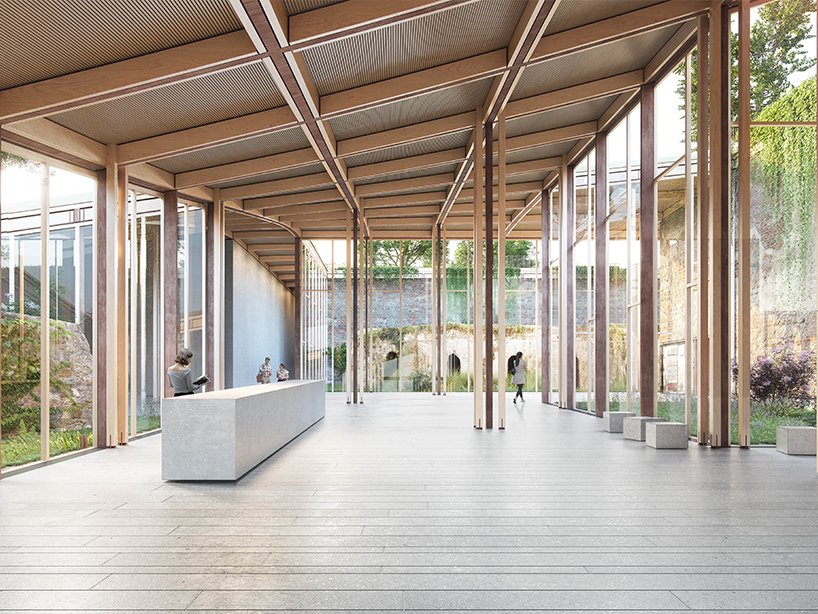 The reception area, and its interaction with park on top, through various patios