Environment Canada has issued a tornado watch in many areas of central and southern Quebec today.
Environment Canada states that conditions are favorable for severe thunderstorms, which could produce tornadoes in the Eastern Townships, central Quebec, including Trois-Rivires, and up to Quebec City.
Tornado warnings have been issued for the following regions: Eastern Townships, Beauce, Drummondville-Bois-Francs, Mauricie, Quebec City and MontmagnyL'Islet.
According to the weather agency, heavy rain and large hail are also possible in these regions.
Other areas of the province are also under severe storm warnings, including Montreal, the Laurentians and other parts.
At 7:40 p.m., more than 545,000.500 customers were without power. ET, Hydro Quebec said, much of them inthe Quebec City,Outaouais, Laurentians,Lanaudire and theMontrgieregions.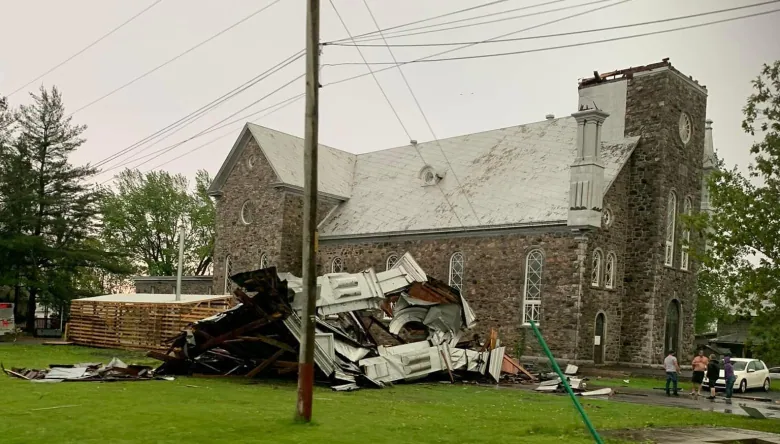 Violent winds destroyed buildings and uprooted trees throughout Quebec. The bell tower of Saint-Fidle de Fassettchurch in Outaouais was completely destroyed.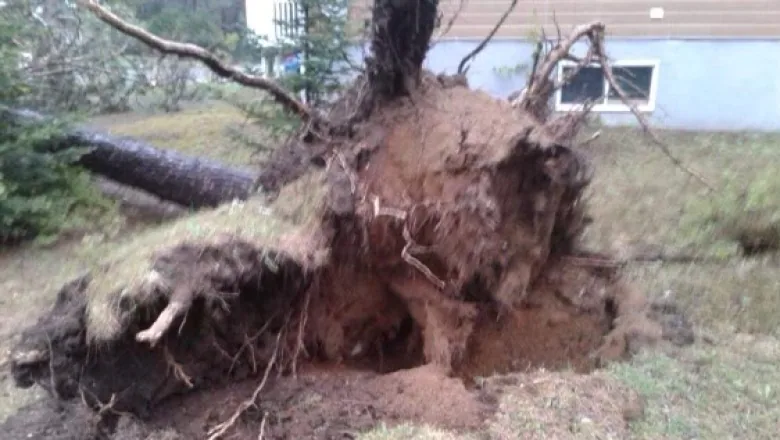 As the evening approached, roads in the Laurentians were blocked by power lines and trees that had been fallen.
Drivers use a strap to remove a pine tree from a road south-east of Lost River in The Laurentians.
Videoposted to social media also showed heavy winds hitting theSaint-Lin-Laurentides area.
According to the weather agency, people should be prepared for severe weather and should seek shelter immediately if they are in danger.
The agency recommends staying indoors in the lowest level room possible to avoid being effected by a tornado. You should choose a sturdy building and leave behind mobile homes, trailers, and cars. As a last resort it is recommended to lie in a low place and protect your head against any flying debris.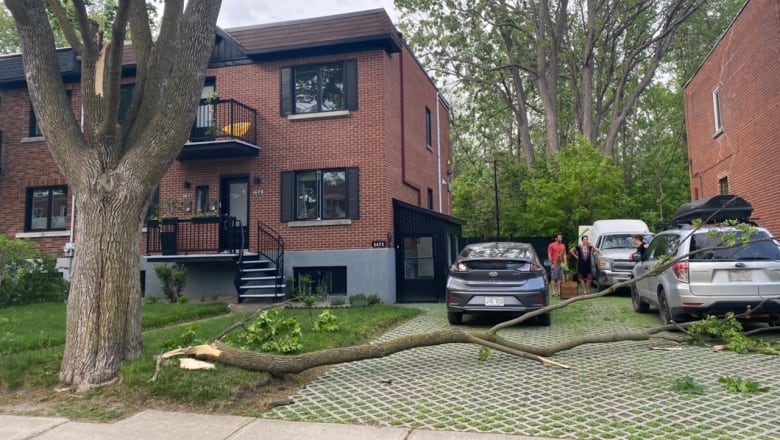 The weather agency warned that it was dangerous and could be life-threatening.
Environment Canada's site provides a detailed breakdown of the warnings issued for each Quebec region. Public Alert Page.