It should alarm us to hear and read about environmental issues such as air pollution, plastics in the oceans, and other topics that affect the environment. The impact of the textile industry is very detrimental to the planet. It is a reminder of how responsible we are to the planet that fashion is the second largest polluter. Consumers play a crucial role, but they often don't realize it. How can you help the environment and replenish your wardrobe? Let's take a look at some helpful tips. 
Shop Local 
Local shopping not only supports your local economy but will also reduce carbon emission. The huge carbon footprints created by the clothing's transportation to reach their destination places are enormous. Shop locally to help the environment! 
Choose organic and natural 
If youre concerned about the garment industry's impact on your environment and the health risk it causes, it is high time to dress in organic materials.  Since pesticide use and the high number of microplastics in synthetic fibers can cause a lot damage, organic fabrics and natural fibers will make you a hero for your environment. Why not make some?Bamboo ankle socksBamboo, hemp, and cotton are far more eco-friendly than pesticides, and are better for the environment. Support environmentally-sustainable clothing while enjoying your perfect outfits! This sustainable eco-fashion may be the solution to the global consumerism and health-risk crisis, which is causing planet destruction. It is easy to help the environment and do your part by buying organic and natural items.  
It's better to have less than more 
Fast fashion is a term you've probably heard.Fashion for the fast paced worldThis is a marketing tool that increases customer frequency. Because the assortment is constantly updated, it forces you to purchase more clothing items in a very short time. This strategy works well, especially because you can easily find newer trends on social media. If it didn't pose a threat to our planet, all this wouldn't be a problem. It is important to stick to your list and to meet your real needs. Too many clothes that are bought impulsively or for the sake of fast fashion can cause massive waste. We throw away more unnecessary items, which is bad for the planet. Do more for the environment by buying less.  
Be Vintage-Friendly 
Second-hand clothes can help you avoid falling for the traps of fast fashion. Vintage is always in fashion! Second-hand clothing helps reduce waste and pollution.  
You Share- You Care 
The sharing culture should replace the throwing culture. Donate clothes that are tucked away in a closet and at risk of ending up in the trash. These clothes can be donated to local shelters, thrift shops, or other organizations. This will help protect the environment from the harmful effects of waste. 
Be creative 
Creativity is always a good thing! Don't let your unwanted clothing become a problem for the environment. Your creativity can be used to reuse and repurpose the clothing you already have, rather than buying new ones. Give your old items new names and roles to reduce waste and emissions.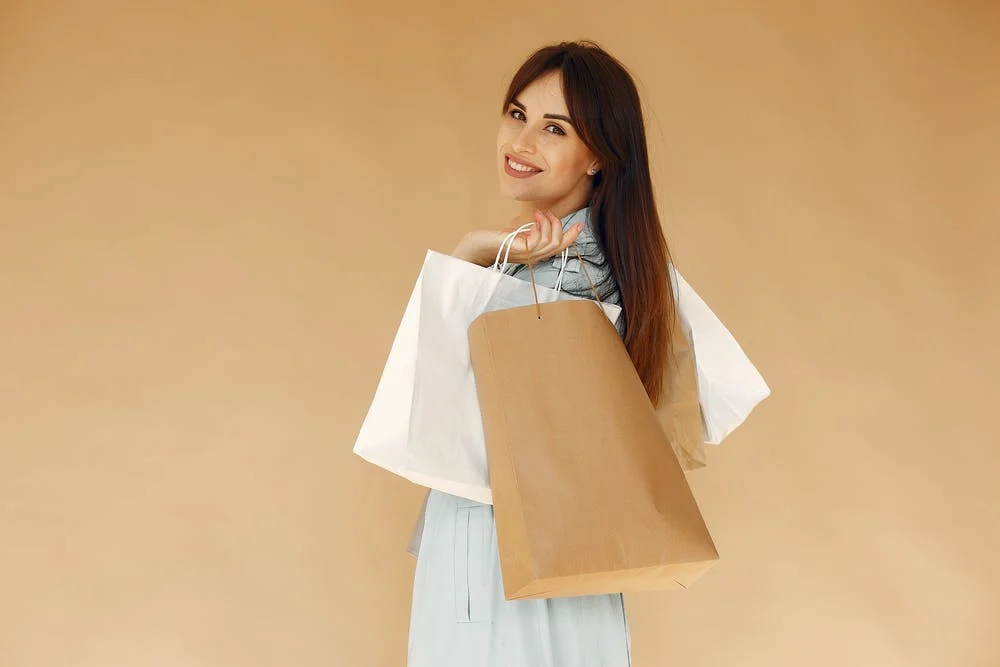 Wash Your Mind 
Consider how you will wash your new items after you have purchased them.Microplastic pollutionThis is most likely due to the washing process of synthetic fabrics. You can save water, energy, and our oceans by only washing what is absolutely necessary. Use eco-friendly detergents to reduce the amount of toxins entering our environment. Using eco-friendly detergents will help reduce carbon footprints. 
Air drying clothes is a good option. It is good for your health as well as the planet.  
Changing Your Mentality 
It is important to rethink the importance of clothes and how they impact the environment before you buy new clothes. It is imperative to change the mindset of both consumers and the industry. Quality should be more important than quantity. Fast fashion should not be too slow to improve the environment. You should only buy what you really need, not what the trends or fast fashion addiction make you want to buy. You can change your ways by learning more about the complicated relationship between clothes and the planet. 
You can do a lot as an individual consumer when you purchase new clothes. You can save money by buying natural and organic fabrics whenever possible. The best thing about this is that your health and the environment are important. you can Do something about it. 
This article is only for informational purposes and does not replace the advice and medical care of your doctor.

View all posts