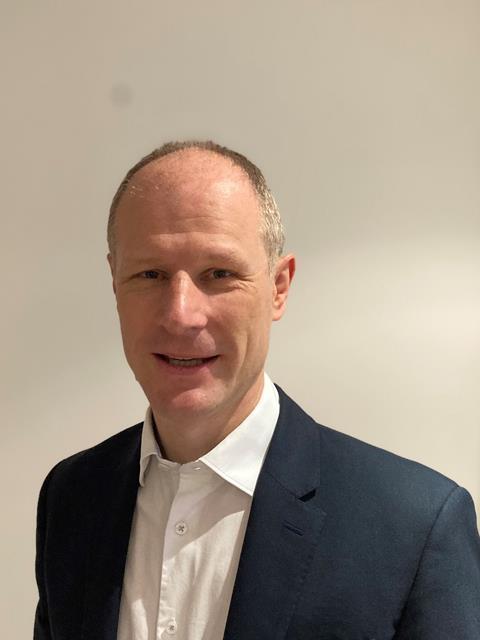 Climate change is the most pressing crisis of our times. It is a daunting challenge, and the UK's construction sector is part the solution.
The UK's total carbon emissions are 30% due to buildings. New developments can have a half of the wholelife carbon emissions. The impact we – as developers, construction professionals and contractors – can have in driving projects towards the most sustainable outcomes should not be underestimated.
Every single time, carbon reduction must be at the core of project prioritisation.
In the past, successful project delivery has been about balancing competing quality requirements and delivery program requirements within budget constraints. However, this traditional approach is far too simplistic and can lead to ill-informed – and potentially costly – decision-making around carbon. This cannot continue.
Every project priority matrix must include carbon reduction. It is a key component of the value equation, and must be seen through the lens of other priorities if you want to realize maximum development value.
Cost is always a major consideration. However, rising inflation makes it even more difficult to overcome. Aecom's own building cost index, tracking price movement in key materials and skilled trade rates, grew at a record rate of 11% in Q3 this year. Although pricing pressure will ease slightly as we move into 2022 the absolute levels of price movement will remain high and upside risks are high.
How can we ensure that our clients and the environment are happy, even when appraisal viability is limited?
We need to rethink how we approach projects development. Optimal solutions to these complex equations – balancing design, carbon and cost factors – are unlikely to be found through a siloed approach to design progression.
Design thinking needs to be challenged from the beginning. By focusing on carbon early in the design process, we can increase the potential for cost- and carbon-savings.
The ability to explore the whole picture of design ideas at the time of core decisions is key to success
Although theoretically sound, this approach is difficult to implement in practice. It depends on your ability to gain real-time and robust information about the associated costs, benefits, and tradeoffs of the many design options. It can be difficult to make trade-offs between operational impact and embodied effects. Embodied carbon calculations are dependent on imperfect data and many assumptions.
Even worse, buildings can sometimes not perform as expected when they are operational. It is complex because there are so many moving parts.
The ability to understand the implications of design ideas holistically at the time of core decisions is key to success. Aecom integrates carbon and cost. We use interactive carbon tools to allow project teams to examine the relative costs and benefits and get real-time answers.
This approach enables "what if we did this?" thoughts to be easily investigated without incurring additional costs or time delays.
As project cost pressures increase, the risk of poor environmental choices being made solely on financial grounds is higher than ever before. However, the larger social and environmental costs of making the wrong decisions are greater. Our role, as construction professionals, is to ensure that we present the most comprehensive picture of relative cost and carbon trade-offs to our clients – at the right time – to ensure that fully informed decisions are made every step of the way.
Brian Smith is head of cost management and commercial – UK & Ireland, at Aecom