Date publication: 26 December 2021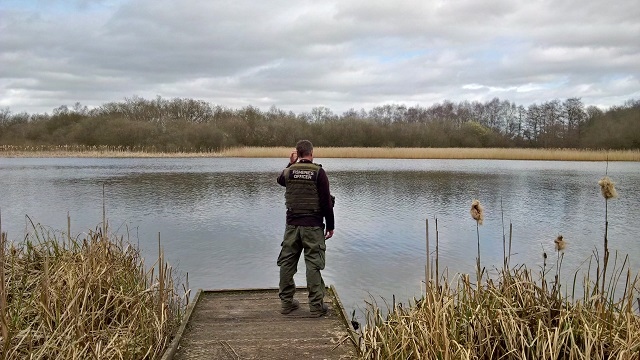 Environment Agency enforcement
As we have just a few days left before we add another challenging year to the archives, let's take a look back at the environmental highs and lows from in and around Rochdale in 2021. Enjoy the read!
Reduce flooding risk
We have dealt with several flooding incidents throughout 2021, most notably Storm Christoph which swept across the North West from 18 to 21 January.
In just three days, the River Mersey's water levels broke all records. In Didsbury at the vast flood storage reservoir, which is capable of holding up to 310 Olympic size swimming pools of water, the distance between safety and a threat to people's lives was a matter of centimetres. The defenses held strong and protected more than 3,000 properties.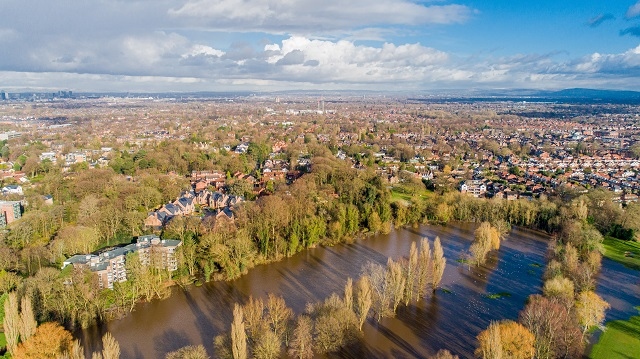 Throughout Storm Christoph, our teams and our partners in the police and fire services, local authorities and utility companies to name but a few, took a 'think big, act early approach' meaning we were able to protect more than 24,000 properties and businesses through a combination of operating defences and flood assets.
We were also able to warn more than 6,000 people in advance of Christoph's arrival through our flood warning service.
For our Operations Team, reducing the risk of flooding to our communities is a 24/7 job which doesn't stop when the flood water recedes. Even when it is dry or not yet flooding is imminent, our teams continue to work behind the scenes to reduce flood risks to homes and businesses throughout the country. We perform regular maintenance and repairs, collaborate with other organizations to prepare and offer advice on flooding matters, and monitor river levels and weather forecasts.
Our Operations Team has been clearing debris screens and clearing blockages throughout Rochdale over the past 12 months. While this activity is considered general maintenance, it is one of the most important things we can do to reduce flood risk for the community by ensuring that the rivers and streams in Rochdale and Bury are clear.
General maintenance is dependent on the weather conditions, rainfall and location. Rochdale has six debris screens, with Team EA visiting each one at least once every fortnight.
Our teams are now full immersed in our 'Winter Ready' activities and are regularly checking all of Rochdale's main rivers and streams to reduce flood risk and protect people.
This year, outfalls on the River Roch at both Rochdale and Littleborough have undergone maintenance and the team will be visiting Buckley Brook, the River Roch and Stanney Brook for another 'health check' in the New Year.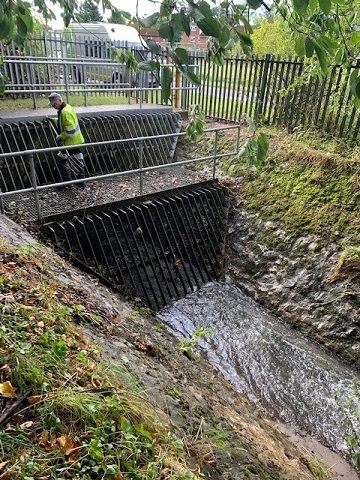 Creating flood defences
This year, we hit our target of better protecting 300,000 homes on time and on budget, started the new £5.2 billion flood programme, and put the National Strategy for Flood and Coastal Erosion Risk Management into action.  
This means we are now on track to start better protecting 336,000 properties, including homes, businesses, schools, and hospitals across England by 2027 with more than £42m investment in over 50 schemes across Greater Manchester, Mersey and Cheshire in the first year.
This includes the proposed £56m scheme in Rochdale and Littleborough. It's been an exciting year for this brand new defense scheme, with construction starting in Littleborough on March 2020.
Network Rail was able to complete the enabling works in mid-August ahead of schedule. This was a significant milestone that allowed Network Rail to close down the railway track in October to install the new conveyance culvert.
In November, impressive footage was released that shows the significant work done to protect the Calder Valley line from flooding and the surrounding communities.
Network Rail has built a new culvert as part of their Flood Risk Management Scheme to drain water under tracks where the River Roch was flooded in 2015.
Continue reading: Major track upgrade complete on Calder Valley line's Summit TunnelPublished: 03/11/2021
The new culvert will allow us to direct water away form the railway line during flooding, and control the flow of water to a proposed flood storage area.
The next phase will include the construction of linear defenses, including a 22m Single Span bridge over Riverstone Bridge (Phase 1), then a Gale storage reservoir, flood walls and a program of measures to improve water flow along the River Roch (Phase 1).
We are also working on the Rochdale & Littleborough business case. We hope to be able share the final designs with our community next year.
The Environment Agency is leading the Rochdale and Littleborough scheme in partnership with Rochdale Brough Council and Network Rail.  
It will be the largest flood mitigation scheme in the north, once completed. It includes a variety of measures to reduce flooding risk to 1,000 residential properties, 200 businesses, and key infrastructure like the railway line, which is the heartbeat of the community.
Boosting biodiversity
We have been bringing life back to our green spaces throughout 2021 with projects like the Natural Course Bringing the River Irk to Life scheme and the Mayfield project, which are helping to transform rivers into thriving waterways that will bring nature and people together.
Continue reading: New action plan created to bring the River Irk alivePublished: 27 Oct 2021
The Mayfield Project is especially exciting. Phase One of this significant project involves the creation of a new inner-city river parkland delivering notable improvement across a 365 metre stretch of the River Medlock as part of the £1.4bn scheme.
Plan also calls for the creation of a new inner city parkland of 6.5 acres around the River Medlock. This river, which is highly adaptable, will be subject to improvement by the Environment Agency. Once complete, it will offer 11 acres of public land and the creation a new wetland area. This will allow the river to return back to its natural state.
The parkland was also designed and modelled to allow for future flood water. Nature-based solutions were used where possible. These solutions will reduce flood risk and improve Manchester's climate change adaptation efforts.
The Mayfield Project is an excellent example of how we work with developers to create a more resilient society. We welcome any other developers to contact us to discuss ways we can help them achieve their environmental goals.
Get out on the ground
Our fisheries team has been hard at work, proactively targeting those who believe they can fish illegally. We delivered our annual coarse fish closed season campaign in the spring to remind anglers not to fish on rivers, safeguarding spawning coarse fish – vital in protecting the future of our fisheries.
Our officers also conducted patrols during the month-long enforcement campaign against illegal fishing and poaching.
Operation LUNGFISH was launched in July, and ran through August. The campaign's goal was to detect licence evasion, illegal fishing, and the use of unauthorised traps.
Over the summer, 4,500 licences were checked by officers in the country. These officers also saw drones and special surveillance equipment used for detecting illegal activity on waterways. High detection rates were achieved with 839 offence notifications issued for fisheries-related offenses.
We have also been helping our local fish populations across Greater Manchester 'keep on swimming' with almost 28,000 fish released into Greater Manchester, Merseyside and Cheshire waters throughout December. In the New Year, another 3,000 coarse fish will be released into River Tame, including chubs as well as dace.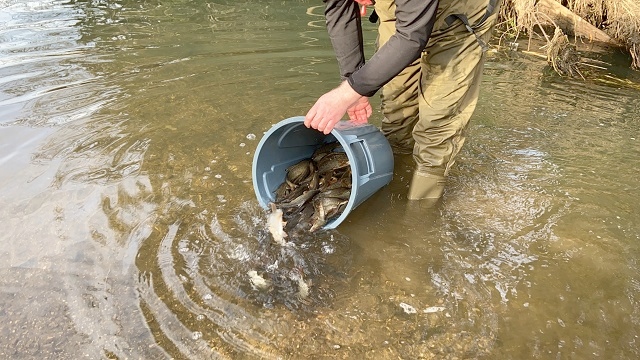 One of the many things we do is release fish into our rivers. All the fish are reared at the Environment Agency's national fish farm near Calverton, Nottinghamshire, using funding from rod licence sales.
Staying with the subject of fishing, if you are still casting for the perfect festive gift, we've got one that'll create amazing angling memories. The Angling Trust has launched Take A Friend Fishing!
December and January are fantastic times of year to get outdoors and enjoy some time next to the water. A winter fishing trip with a friend or family member is a great way to catch up on Christmas.
Even in the colder months, there are still many fisheries, lakes, stretches, rivers, and canals that are open across the country. A quick 'Take a Friend Fishing Trip' can be combined with a catch-up with a friend.
To find out more and get a one-day Environment Agency fishing license to Take a Friend Fishing, anglers can visit www. www.anglingtrust.net/takeafriendfishingProvide some basic contact information, including their fishing license number and the date.
You will receive a confirmation email with your free fishing license. Make sure you have your fishing licence, and the email addresses of both parties, as well as some other details, handy when pre-registering.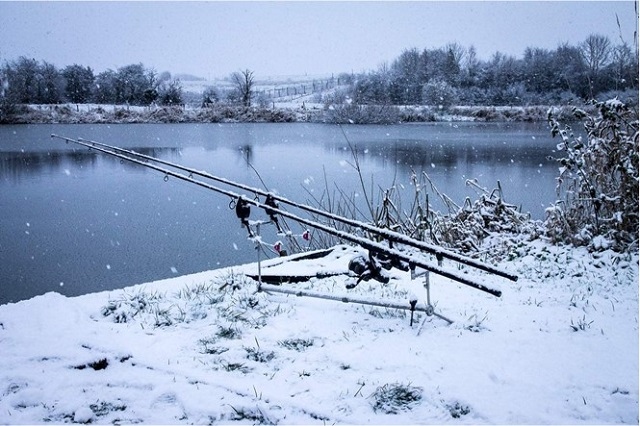 Keep in touch
We hope you enjoyed reading about the challenges faced by your local Environment Agency team this year and the successes stories that they have achieved.  Don't forget you can stay up-to-date with the latest news and information from the Environment Agency on Twitter and Instagram at @EnvAgencyNW. 
We look forward sharing more of our stories in February, but until then, everyone at the Environment Agency for Greater Manchester and Merseyside wishes you a very Merry Christmas and a Happy and Positive New Year.