Margot Loh and Joseph Loh believed their baby Jack was safe with the childcare providers in Sydney's eastern suburbs.
They felt at ease and the staff seemed to be kind and knowledgeable.
Jack, seven months old, was put to sleep in March 2019 in a poorly ventilated room in a bassinet which was too dangerous for a child his size.
Instead of wearing his mother's sleep suit, he was wearing loosely wrapped clothes over his clothes and a dribblebib. His childcare worker had lost her CPR certification and found him unresponsive after 40 minutes. She needed to get instructions from triple zero. It was too late.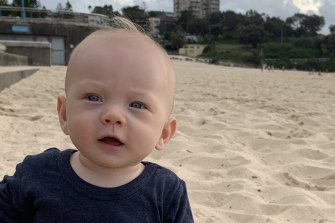 An inquest into Jack Loh's death found that the baby died from pulmonary hypertension. It was undiagnosed by the doctor. The unsafe environment at Randwick's Rhythm and Rhyme Family Day Centre, managed by Kidstart, contributed to the child's death.
Derek Lee, Deputy Secretary of State, said that there was overwhelming evidence that babies were sleeping in unsafe conditions at the centre. The bassinet was too small to fit the seven-month old and contained a poorly fitting mattress, a loose-fitting sheet, and wrap that would have hindered his movement and presented a risk of suffocation.
Since bassinets can be rolled but are unsafe for children, Mr Lee recommended that national regulations prohibit their use in early childhood education and care settings.
Joe Jacks father said that the ban on bassinets was the most straightforward recommendation Mr Lee made in his findings. He was also happy to see other recommendations relating to training and risk assessment, as well as oversight issues. However, he was still outraged at the details of the industry's operation to date.