Business groups and environmental groups were split, even among themselves, during a public hearing over removing West Virginia's ban on nuclear energy production.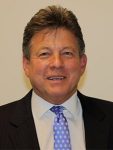 Chris Hamilton, President of West Virginia Coal Association, stated that the legislation under review would be a blow to the state's coal economy which has been a major driver of its economy for many years. He stated that West Virginia's coal producers have worked for years to keep prices low and the power grid stable.
"Today, they wake up to news that nuclear power is coming to West Virginia," Hamilton said today, urging lawmakers to amend the bill to include protections for coal.
Representatives of West Virginia Chamber of Commerce & West Virginia Manufacturers Association support a policy which could lead to nuclear power production.

Brian Dayton from the Chamber stated that his organization supports a diverse energy portfolio.
"We support legislation that is going to improve economic development opportunities and job creation opportunities in West Virginia," he said. "The technology is rapidly evolving, the time is now."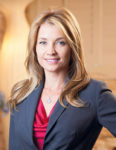 Rebecca McPhail, executive director of the West Virginia Manufacturers Association, said the organization favors an "all-of-the-above" approach to energy production.
"Our state has a rich history of production," she said. "Nuclear power can provide stability and security in our energy markets."
The state Senate has already passed SB 4 which would repeal a decades-old law that prohibited nuclear energy production in the country. Today's pause in progress on the House of Delegates bill allowed for the public hearing. Delegates Could be passedNext week's bill.
In 1996, West Virginia banned nuclear power production. The law addressed concerns about waste disposal and economic feasibility.
Supporters of the removal of the ban have cited technological advances such as those citedModular small reactorsThis can produce power at a fraction the size of a traditional nuclear power reactor.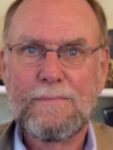 Today, environmental advocates, like business groups, had divergent views.
Perry Bryant, a long-standing activist expressed support, seeing small reactors as an opportunity to produce less waste. "No one in the United States is planning to build another Three Mile Island or a generator that size," he said.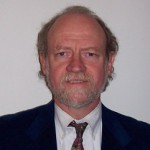 Gary Zuckett, West Virginia Environmental Council's representative, wrote a letter expressing reservations. He claimed that he was one of the lobbyists who pushed for the ban in 1996. He stated that the original ban had raised concerns about safety, nuclear waste, and other issues.
Zuckett suggested that lawmakers put the bill on hold and spend more time studying the issue.
"If were gonna open up West Virginia to nuclear power, lets do it with proper regulations and safeguards," Zuckett wrote.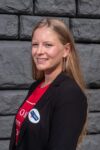 Lucia Valentine, a member of the environmental council, urged legislators to carefully examine the possible consequences of the bill. "How will nuclear waste be disposed of and managed?" she asked. "How will citizens be allowed to voice their concerns if one were to go into their community?"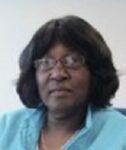 Pam Nixon, a long-standing activist from Institute, said that the West Virginia NAACP is opposed to lifting the ban. Nixon said there's no reason to hurry toward a policy change. "Repealing the ban will remove the safety valve protecting West Virginia and leave a void," Nixon said.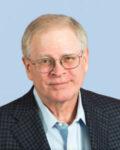 Neal Barkus of Conservation West Virginia expressed support for nuclear power if it's well-regulated. But he said the West Virginia legislation is "a step in the wrong direction on the regulation front.
"What is the rush to repeal this law?"