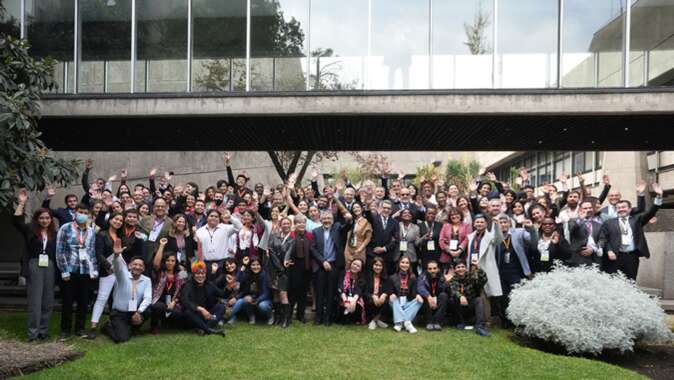 (Photo: CMC)
SANTIAGO, Chile, (CMC) The Economic Commission for Latin America and the Caribbean, (ECLAC), has announced that the 12 States Parties to the Regional Agreement on Access to Information, Public Participation and Justice in Environmental Matters in Latin America and the Caribbean, known as the Escaz Agreement, and the observer countries who attended the Conference of the Parties (1COP 1), have approved a declaration reaffirming the treaty's importance as a driving force for sustainability development.
ECLAC stated that delegates also reaffirmed treaty as a key governance tool for the development and improvement of public policies in the region with a view towards ensuring a healthy environment, for both present and future generations.
ECLAC had more than 780 delegates representing countries, international and regional organizations, panellists, civil society representatives, and others, who participated either in person or virtually over the three-day meeting (April 20-22).
ECLAC reported that more than 289 people also watched the live broadcasts on different channels each day.
It was stated that the Escaz Agreement's final day contained a high-level section to commemorate the first anniversary and International Mother Earth Day. The segment was moderated on April 22 by Mario Cimoli, ECLACs acting Executive Secretary.
Cimoli opened by stating that International Mother Earth Day is a moment to reflect on the past and make improvements.
He stated that we need to have answers in order to know how to proceed and what actions to adopt to look forward at the future at the very difficult moment the world is experiencing right now.
We are at crossroads as humans in terms of environmental protection.
He said that international environmental governance must concentrate on generating timely, cohesive, and participatory solutions to allow us to face the environmental crises we face, without leaving anyone behind.
Delegates also called on all signatories to the Escaz Agreement who have not yet done so to do so as soon as they can.
ECLAC stated that delegates also approved a variety of decisions related to the functioning and operation of the COP. These included the rules of procedure relating to structure and functions of Committee to Support Implementation and Compliance. The delegates also agreed to hold an extraordinarily important meeting in April 2023 in Argentina.
The Escaz Agreement's second and final ordinary meeting will be held in April 2024.