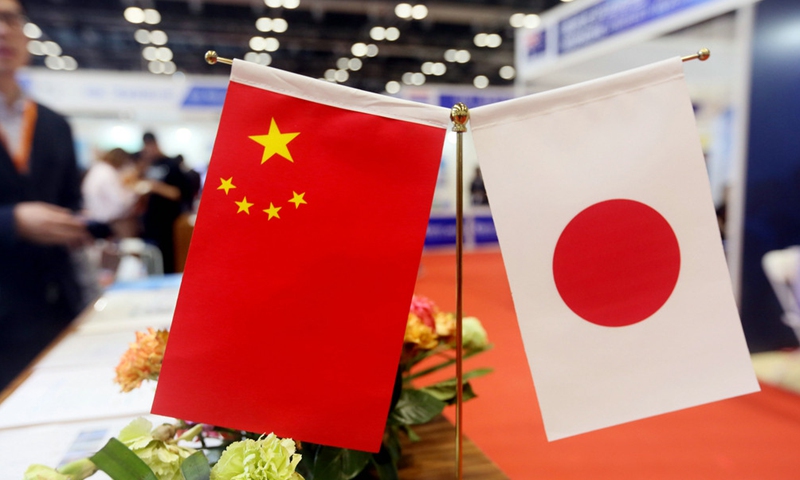 China Japan Photo: IC
Sunday's bilateral forum was held by Japanese and Chinese officials to discuss energy conservation and environmental protection. 
The continuation and tension-triggering attacks by Shinzo Abe on China, including his repeated provocations regarding Taiwan, underscored the resolve of the two Asian powerhouses for greater cooperation.
China's drive to reduce carbon emissions is a profound and systemic move for society and the economy. He Lifeng, the head of the National Development and Reform Commission, stated that China is on track for the world's fastest carbon intensity reduction in the shortest period of time.
 
China has set goals to reduce carbon emissions by 80% by 2030 and become carbon neutral by 2060.
The two sides pledged to accelerate Asia-Pacific opening-up and to take the lead in finalizing ratification processes for the Regional Comprehensive Economic Partnership. They also plan to strengthen policy dialogues under multilateral frameworks including the Paris Agreement to ensure a fair and reasonable global climate governance mechanism. 
The RCEP, which is the largest trade pact on the planet and a landmark deal in the Asia-Pacific region's history, will be officially implemented on January 1, 2022, according to the Ministry of Commerce. Six ASEAN member countries as well as China and New Zealand have deposited instruments of ratification. Ten other members have met the threshold for implementation. 
Sunday's conference saw Japanese and Chinese officials agree to deepen their bilateral partnership on green technology innovation. They also agreed to jointly explore third-party markets.
Nikkei Asia reported on Sunday that the two countries will collaborate to develop a clean alternative for natural gas for industrial and domestic use.
According to the NDRC and 11 partnership deals, 413 cooperation projects were signed during the annual forum.