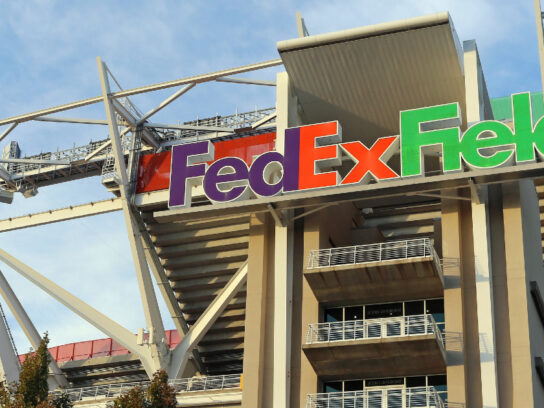 During a two-hour roundtable discussion with Congressional committees, several members from the Washington Football Team (WFT), spoke out about workplace sexual harassment. They urged members of Congress to make public the National Football League's report on the matter.
Melanie Coburn was a former cheerleader who was also the marketing director for the team. She claimed that she was subjected sexual harassment and treated like an object. Under owner Daniel Snyder's leadership, women were "tools to increase sales," she said Thursday morning at a roundtable before the Oversight Committee.
Snyder made the decision about who was a cheerleader and who made the team's calendar, she said. "We were objects."
She said that the work environment was like a frat party and that videos were made of women. "Daniel Snyder rules by fear."
Although she reported the issues to others within the organization, nothing was done. She was told to keep her mouth shut. "I was young, and it was my first job," she said.
This was the case throughout her 14 years of service with the team. When asked how often the harassment, touching, and ridicule occurred, Coburn said, "It's too many to count, more than 100, more than 200." She added, "I was arm candy."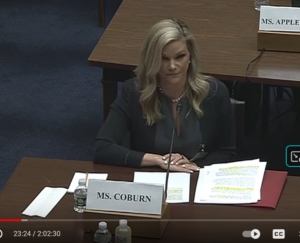 The WFT hired Beth Wilkinson, an attorney, to investigate these allegations. Just over a year later, the WFT declared that it was transferring the investigation to NFL. The NFL has not yet made public the findings of that investigation.
The two-hour roundtable was chaired by Carole Maloney, U.S. Rep. (D-N.Y.). Using the team's new name, the Commanders, she said, "In this roundtable, I hope to learn who was the commander of taking videos of women." She was referring to secret videos featuring lewd outtakes from cheerleader photoshoots revealed by the Washington Post.
Maloney stated that Snyder was fined and handed a slap in the face following that report. She said that unless the report is made public, a toxic work environment will continue to exist not only for this football team but also for businesses across the country.
Although most Congressional members sympathize fully with the suffering of the women, some feel that their relief must be provided through the courts and NOT through Congress.
Rep. Jackie Speier from California disagreed. She said that Congress can prohibit nondisclosure agreements (NDAs), in relation to sexual assault. It can also revoke the NFL's tax-exempt status.
Maloney and Raja Krishnamoorthi, Illinois Rep., requested all documents and communications from the NFL Commissioner Roger Goodell. They also asked the NFL to release all communications from the Wilkinson investigation.
Six people spoke about what they called the team's toxic environment, including Brad Baker, who was involved in producing the team's videos. Tiffani Johnston, a cheerleader and marketing manager, said she was constantly subjected to "a boy's locker room culture" and was told to wear low-cut blouses when making sales.
Here's the complete roundtable.
Ready for the House Oversight Committee #releasethereport pic.twitter.com/Mozic36nzp

— Lisa Banks (@LisaBanksKMB) February 3, 2022
As a cheerleader or a marketing manager @CommandersTiffani Johnston was a victim of sexual harassment on multiple occasions.

Today, she shared her story with the world. WATCH: pic.twitter.com/1VB6Jn37wW

— Oversight Committee (@OversightDems) February 3, 2022
WHAT:

 

Hybrid Roundtable to Examine the Toxic Workplace Culture of Washington Football Teams
WHEN:
Thursday, February 3, 2022 at 10:00 AM ET

WHO:

 

Emily Applegate

Former Marketing Coordinator, Premium Customer Services Coordinator, Ticket Sales Representative
Washington Football Team

Rachel Engleson

Former Director of Marketing & Client Relations, Director Client Services, Manager Premium Client Services, Customer Service Representative, Intern

Washington Football Team

Ana Nunez
Former Coordinator of Business Development & Client Service. Account Executive.
Washington Football Team

Brad Baker
Former Video Production Manager, Producer
Washington Football Team

Additional witnesses will be announced

WATCH:

Livestreaming will be available on YouTubeand the Committee on Oversight and Reform Website.
Previous post
A former employee of the Washington Football Team calls for accountability