Muscat –Environment Authority (EA), is offering three nature reserves as investments with the goal of attracting tourists and supporting ecotourism projects.
Nature reserves in Oman are a popular tourist attraction. They offer camping facilities, beautiful nature, and diving spots to enjoy coral reefs or other underwater treasures.
Officials from the EA said that, as part of its efforts for support the national economic and to benefit from nature reserves it has offered a tender to invest in three reserves.
Khor al Dhariz Reserve, Khor al Qurm al Kabeer Reserve, and Khor Sawli Reserve, all located in the wilayat Salalah, Dhofar, are the three reserves that have been opened for investment. The authority asked those interested in investing to submit a plan of action for the development and maintenance of the three reserves.
The plan must be compliant with the regulations of the Environment Authority and Ministry of Heritage and Tourism. The plan must detail how the project will run, how visitors will be attracted, and the credential documents of investors.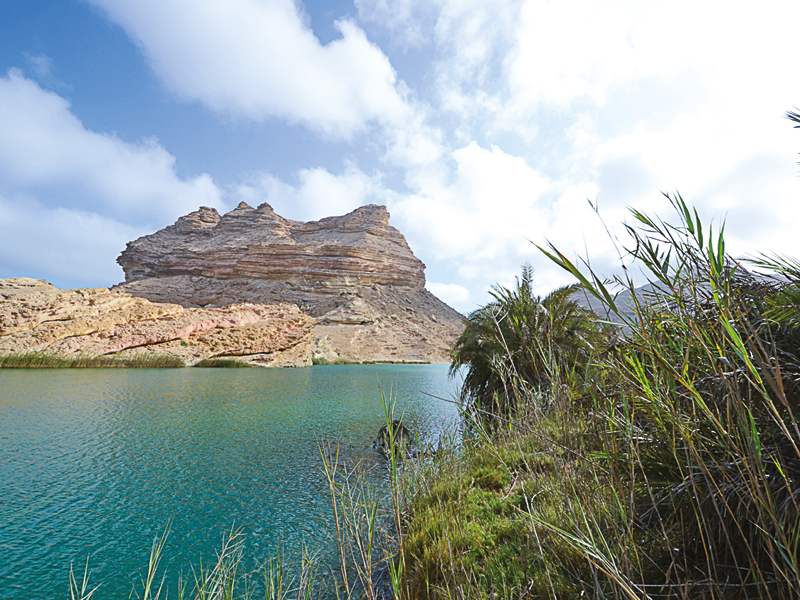 Officials at the EA informed that the deadline to submit bids is January 26, 2022.
EA's efforts in developing reserves, he said that the authority is conducting studies to determine the best way to provide entertainment and tourism for guests staying within nature reserves. We have over 20 nature reserve through which we strive to preserve biological diversity, and promote the sultanate's role in ecotourism.
EA announced last month that it would develop a wetland reserve within the wilayats of Mahut and Al Wusta. Through a development plan, it aims to achieve environmental sustainability as well as attract investment for tourism in the reserve. It is expected to be completed by 2022.
EA had announced earlier in August that Umm ATair Island would be made into a nature reserve. It will then be named Musandam National Park.
According to the EA official, efforts are being made to support ecotourism in the sultanates natural reserves in a sustainable way.
According to the National Centre for Statistics and Information (NCSI), 359,225 people visited Oman's natural reserves in 2019, compared with 305,405 at 2018. This represents an increase of 15%.