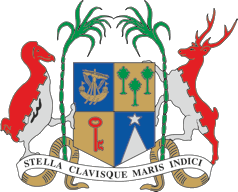 Download the logo
Today's 10 am meeting was presided over by Mr Kavydass RAMANO, Minister of Environment, Solid Waste Management, Climate Change.ThCommittee of the National Network for Sustainable Development – NNSD at the Ministry of Port Louis. The theme for the 10ThMeeting wasSustainable Consumption & Production.
Representatives of Ministries/Departments, the private sector and the civil society attended the Committee, which was held in a hybrid format due to the prevailing COVID-19 restrictions.
Minister Ramano emphasized the close connection between sustainable development, consumption and output, as well climate change in his opening remarks. He stressed that the COVID-19 pandemic made us realize the importance of what we eat and urged us to examine our actions, as they have an impact on the environment.
Minister said that there was a need to be more responsible about production and consumption. He also stressed that society cannot be driven by consumption, waste and non-optimal resource use. He said that it was crucial that relevant stakeholders and experts support efforts to be more responsible.
He noted that the NNSD was created under the Environment Protection Act. This was essentially a forum to discuss and consult on environmental topics. He recalled that the agenda included the governance issue as well as the enactment 2020 of the Climate Change Act 2020.
The Minister also stressed that the Climate Change Act 2020 was intended to improve the coordination and integration in climate change across all socio-economic sectors. He also highlighted some achievements under Climate Change Act 2020, including, he said, a first Inter-Ministerial meeting presided by the Prime Minster in October 2021 in preparations for the 26Thsession of the Conference of the Parties COP26; and the examination of the Nationally Determined Contributions, before they are submitted to the Secretariat of the United Nations Framework Convention on Climate Change.
The Environment Minister reiterated that Mauritius is committed to: reduce greenhouse gas emissions by 40% by 2030, increase the proportion of renewable energy in its energy mix by 40 to 60% by 2030, and reach carbon neutrality by 2070.
Distributed by APO Group, Republic of Mauritius
APO issued this Press Release. APO has issued this Press Release. The content has not been reviewed by African Business' editorial team. The content of this announcement is solely at the issuer's responsibility.