Nagpur, February 6 (IANS).A team from the Ministry of Environment, Forest and Climate Change visited the affected villages after hearing repeated complaints from the area.
KTPS was notified by the Maharashtra Pollution Control Board, (MPCB), to stop disposing and dumping ash slurry at the Nandgaon ash pond approximately 20-oddkm to its north.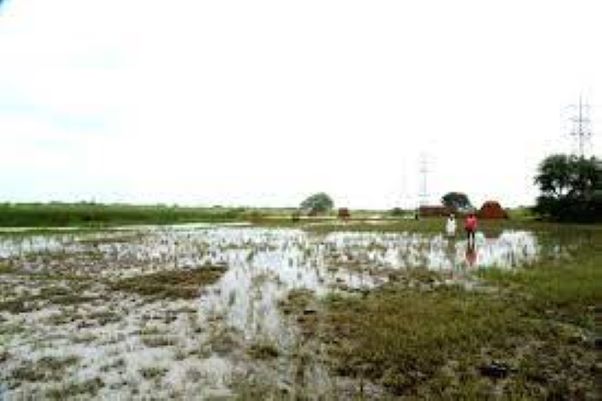 Residents from Nandgaon and Zilla Parishad members have been protesting illegal dumping of ash slurry on their farmlands for the past few months in violation of all environmental regulations. Fly ash was also being disposed of without a NOC (no-objection certificate) from residents.
A team consisting of officials from the MOEF&CC (Maharashtra power department), MPCB, village sarpanch, and representatives from Centre for Sustainable Development, a Nagpur-based advocacy think tank, visited multiple locations around KTPS including Nandgaon river Kolar, pumping station, leaky pipeline that led to slurry, and other locations. The officials of the pollution control board took samples from various locations.
The team also visited the Bhanegaon Bridge, where they could see the Kanhan river's direct discharge from the Khaparkheda plants. Officials tried to pretend it was a natural stream but the stream was full ash and was being directly released into the river. The MPCB officials were able to take samples from the bridge.
Following the site visit, officials at the thermal plant assured mitigation steps. Leena, CFSD's Leena, Buddhe said that her organization was more than willing to cooperate with the team of pollution mitigation specialists on site to aid the villagers.
The affected villagers had asked the MPCB, Maharashtra State Power Generation Company MAHAGENCO, and the state's Environment Minister Aaditya Thackeray for assistance in addressing the serious issue.
Sonali Manoj Varkhade was the Sarpanch from Nandgaon who explained how the pollution had affected the entire village. The Ash Pond has not been granted a NOC by Gram Panchayat.
The Maharashtra Pollution Control Board regional office (Nagpur), issued a Direction Notice on February 3. It pointed out that it had received numerous complaints about the disposal of ash slurry into Nandgaon ash pond, without permission or providing any precautionary measures. This amounts to a violation to various environment norms.
"Accordingly, Boards officials had checked the Nandgaon Ash Pond and verified that ash slurry was being disposed of in the Nandgaon Ash Pond without any pollution control measures. a In light of the above, you (KTPS), are hereby directed not to dispose of or dump ash slurry in the Nandgaon ash pond. Fly ash notification must be followed for proper utilization of flyash," the notice stated. The MPCB also warned against any failure to adhere to guidelines.
Varkhade, however welcomed the development, stated that the demand is for a total ban on disposal and not temporary.