ALBUQUERQUE (NM) A U.S. Forest Service plan is being supported by an environmental group to reduce the number of feral cattle on national forest land near New Mexico-Arizona.
Monday's statement from the Center for Biological Diversity praised the federal agency for removing feral cows unowned that could threaten streams and wetlands in Gila Wilderness.
Ranchers are furious at the idea of wildlife agents shooting down unbranded livestock from helicopters.
Although environmentalists have been vocal about concerns about cow carcasses being left on the landscape, Center officials say that unowned feral cows can be "dangerous" and destructive.
The group stated that getting them out the forest doesn't hurt anyone and helps everyone, even endangered species who have no other option.
Political Cartoons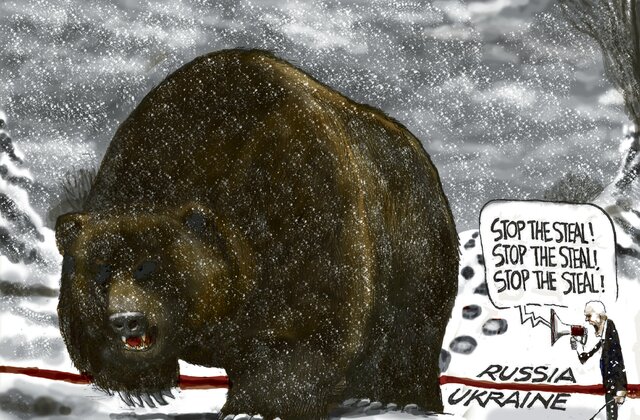 The New Mexico Cattle Growers Association is worried about the ability of wildlife agents to distinguish brands from unbranded livestock. Ranchers claim that the plan is in violation of federal law and will not solve the problem.
Copyright 2022 The Associated Press. All rights reserved. This material cannot be published, broadcast or rewritten.