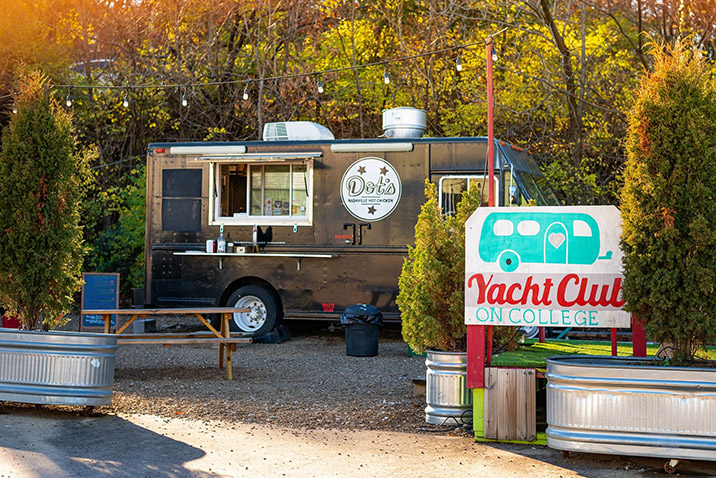 Photo: Dot's Nashville Hot Chicken
The citys Environmental Action Committee last week announced the recipients of the mayor's annual environmental stewardship awards.
The awards recognize excellence and sustainability in programs or projects that are implemented by community members, non profit organizations, small businesses, educators or others who reside or work in Fayetteville.
This year's business winner is Dots Nashville Hot ChickenAmelia Southern was the winner of the advocacy prize.
Dots can be found at the Yacht Club food cart court on College Avenue. Officials stated that Russell and Sarah Ingram pack, portion cups, side dishes, and utensils. All are compostable and available locally from Food Loops. The Ingrams also use the city's food waste and compost program to turn packing and food waste into nutrient-rich soil.
Southern, a freshman at University of Arkansas, founded the Arkansas branch of Zero HourNational climate activism organization focusing on the effects of climate change and advocating environmental justice for marginalized communities.
It's the second year for the program, which in 2021 gave awards to Pack Rat Outdoor Center, Arkansas Myriad and Pattie Erwin.