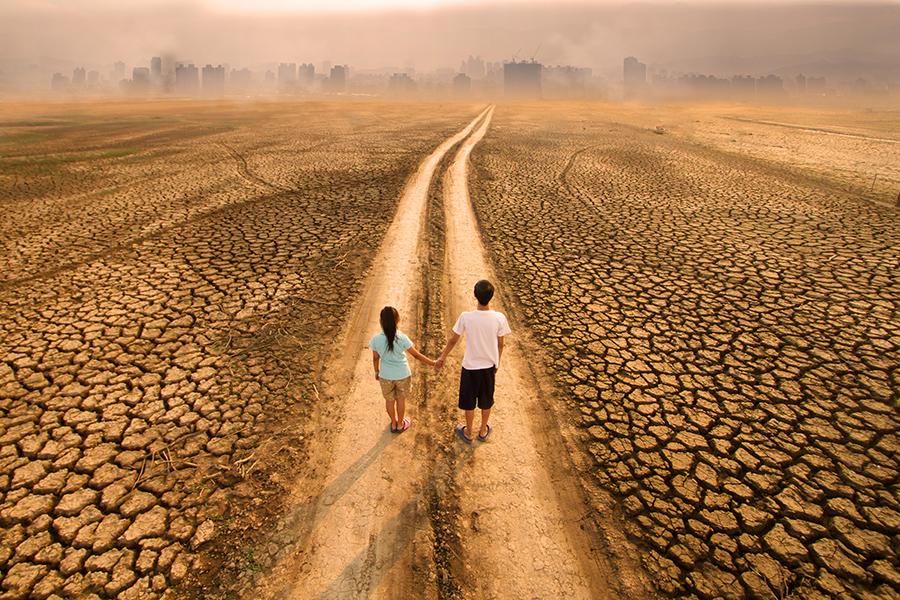 A delegation of mother groups representing nearly 500 parent groups, from 44 countries, gathered at the United Nations Climate Change Conference to demand an end fossil fuel financing. Image: Shutterstock
/>
India is among the most disaster-prone countries in the world. Nearly 85 percent is vulnerable to disasters like earthquakes and landslides. India will be more vulnerable to climate change-related events as the world's climate changes continue to accelerate. These will be further exacerbated due to human-induced conflicts as well as other elements of discrimination like race, caste, poverty, and disability.
The recent United Nations Climate Change Conference was more commonly known as COP26A delegation of mother groups representing nearly 500 countries came together to demand the end to fossil fuel financing. These mothers had witnessed their children's health suffer from the effects of air pollution. It was the largest such parent mobilisation ever on any issue. This is because climate changes are the greatest threat to children and youth worldwide.
UNICEF's Children's Climate Risk Index shows that almost half of the world's children are living in countries that are at 'extremely high' risk from the effects of climate change. These children are no longer able to enjoy their childhoods in safety and education, but are now facing deadly diseases, conflict, and famine as a result climate and environmental shocks. These climate change-induced problems interact with other social and political risks as well as health risks. Overlapping hazards ultimately make certain parts of the world even more precarious places for children—drastically reducing their future potential.
Addressing the climate crisis is a collaborative effort—governments need to work towards conducive environmental policies, businesses must ensure their practices are protective of the natural environment. Schools must be educated with green skills. Nevertheless, communities must incorporate solutions to combat climate change through resilience.
Community-driven climate resilience planning
It requires communities to be equipped with strategies to actively take part in the development of protocols, and innovation implementations. This will help them survive and thrive in the face of increasing climate change impacts. Community resilience is essential for ensuring equity and the sustainability and availability of resources that are critical to the community. These resources include food, water, healthcare and education as well as housing and economic opportunity. Children and young adults must be listened to and recognized as agents of positive change in these efforts.
Climate change will affect the lives of future generations. Children must be more than passive victims of disasters. We need to include children, especially deprived, excluded and vulnerable children, into the process of community resilience planning to enable them to develop the capacity to improve their lives and the opportunity to become young adults, parents, and leaders who bring lasting and positive change in their communities in spite and despite climate change.
Child-centric community resilience seeks to develop climate change mitigation and environmental approaches that are inclusive of and for children. It promotes progress towards international commitments, such as the UN Convention on the Rights of the Child (CRC), the Paris Agreement and the Sendai Framework. These international commitments stress the inclusion and participation of children in planning. They also recognize that they are agents of change and need to be supported to reduce disaster risk according to legislation, practice, and education curricula.
Children should also be involved in the village disaster management councils (VDMC), which is a community-level structure that governs all disaster management activities at the community, community, and post-disaster. They bring children-related issues to government. Disaster management practicesThis is especially true at the local governance level.
Children and youth should both be part of the response structures. They should also receive training on specific task force skills required during an emergency. The guidelines of the National Disaster Management Authority state that it includes: Search and rescue and first aid, shelter management, emergency relief, and shelter management. It also includes psychosocial tasks. They will be able execute mock drills, train and conduct quizzes at local levels to help them understand their responsibilities and perform them in the aftermath, during, or after a disaster.
Schools and other learning centres are the epicentres of children's social interaction and learning. To ensure that these spaces are safe, children should be trained on the school safety program. They should be trained to conduct school risk assessments, plan and prepare school safety plans. They should also supervise its implementation with support from School Management Committees (SMCs). To ensure the safety of their ward, mothers should be involved in safety building measures at ICDS for children who may not yet be old enough and are therefore most vulnerable to natural disasters.
In our work, we have seen first-hand how effective it is to have the children and youth lead the resilience-building processes as they give inputs from a child's perspective—which adults often overlook. This camaraderie helps communities create effective climate change mechanisms that allow them to reimagine an environment fit for a thriving community—with children in the centre where every child deserves a liveable planet.
The author is ChildFund's country director in India.
The author's thoughts and opinions are his own.